When you have the world's 10th largest economy — bigger than the economies of Australia, Mexico, Spain and South Korea — the rest of the world tends to notice.
From 2011 to 2016, more than 1,441 foreign direct investment projects made their way to Texas, translating into the creation of $212 billion in capital investment.
Bryan Daniel, Executive Director of Economic Development for the Office of Governor Greg Abbott, says that performance like this is no accident. Rather, it is the direct result of policy decisions and investments made by the State of Texas to open its doors to global trade.
"In 2016, the Governor's Office, along with our partners at the Texas EDC, embarked on highly successful international investment attraction missions to Israel and Switzerland ­— together with Texas Gov. Greg Abbott — and to Japan and Taiwan, where we explored opportunities to strengthen our economic ties and promote Texas as a premier business destination among business prospects, government entities and other key audiences," Daniel says. "Our goal was to create awareness of our state, strengthen existing economic ties, and give the Governor an opportunity to meet top leaders around the world."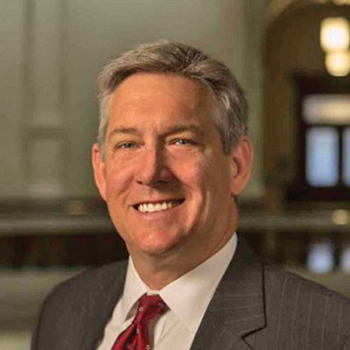 "In 2016, the Texas EDC embarked on highly successful international investment attraction missions to Israel, Switzerland and Japan"
Gov. Abbott participated in the World Economic Forum while in Davos, Switzerland, addressing a gathering of FDI business prospects during an event hosted by the Organization for International Investment.
"Our 23-member Texas delegation who joined us in Japan included economic developers and business leaders from across the state," says Daniel. "Over the course of three days, the delegation attended business meetings, seminars and networking events that put Texas in front of more than 400 targeted business executives and key decision-makers to strengthen Texas-Japan ties and share the 'Texas Wide Open for Business' message."
That message is clearly paying dividends. Based on number of jobs, Texas ranks No. 1 in the nation for foreign and domestic investment; and Texas has been the nation's top exporter for 15 consecutive years, with exports valued at over $233 billion in 2016.
From 2011 through 2016, Texas averaged 136 FDI projects a year. Since 2011, these projects have brought more than $41.3 billion in new capital investment and more than 78,000 new jobs to the state at over 700 global companies.
But Texas is not stopping there. "Last year, the Governor's Office of Business Assistance announced a partnership with Marketing One (M1), a Mexico-based strategic market intelligence firm, to operate the State of Texas Mexico Office in Mexico City," notes Daniel.
Led by Jose Ramon Fernandez, the State of Texas Mexico Office assists Mexican companies interested in exporting products and services to Texas.
"The new partnership bolsters Texas' efforts to attract foreign direct investment and further promotes Texas-Mexico trade and economic ties," says Daniel.
Mexico is Texas' largest trading partner in both exports and imports. Texas exports $92.7 billion in goods and services to Mexico while importing $81 billion in goods and services from Mexico.
Texas' other major trade partners are Canada, China and South Korea, ranking second through fourth in exports and imports.
Texas also leads the nation with 32 foreign trade zones, more than any other state. Texas' exports alone accounted for more than 16 percent of all US goods exported in 2015.
Many of the biggest corporate names in the world continue to invest large sums into their Texas operations. At the top of that list is Toyota, which is building its new North American headquarters in Plano just north of Dallas.
Upon completion this year, the new facility will employ 4,000 people and represent a total capital investment of $300 million. In one of the largest Texas Enterprise Fund awards ever, Toyota was granted $40 million to relocate from California.