When Meridian Energy Group joined forces with Winkler Companies on Feb. 11 to announce plans to pursue a $1-billion refinery project in the Permian Basin north of Kermit, Texas, it only reinforced what many site selectors already knew about the Lone Star State: economic growth in Texas right now is white hot and getting hotter.
How else to explain the fact that Texas has won the coveted Site Selection Governor's Cup award — for most corporate facility expansion projects in the nation — a record seven years in a row and eight of the past 10? In fact, dig a little deeper and the dominance of Texas becomes even more staggering.
Since 2008, Texas has led the nation with a total of 6,415 corporate real estate projects that meet the criteria for inclusion in the Conway Projects Database, the tracking tool upon which Governor's Cup is based. To be included in the count, a project must represent $1 million or greater in capital investment, create 20 new jobs or more, or result in 20,000 square feet or more of new space.
Over that same time period, Ohio ranks second with a total of 5,264 projects. That means Texas has produced 22 percent more projects than Ohio since 2008. Ohio, coincidentally, has finished second to Texas every year since 2012. It's also worth noting that Texas' lead over Ohio has averaged 149 projects per year each year since 2012.
All of this means, quite simply, that Texas is on a huge roll — and it's one that shows no signs of slowing. According to notable economist Dr. Ray Perryman, the Texas roll is being propped up by two major forces: fast-growing industries and some juggernaut metropolitan areas.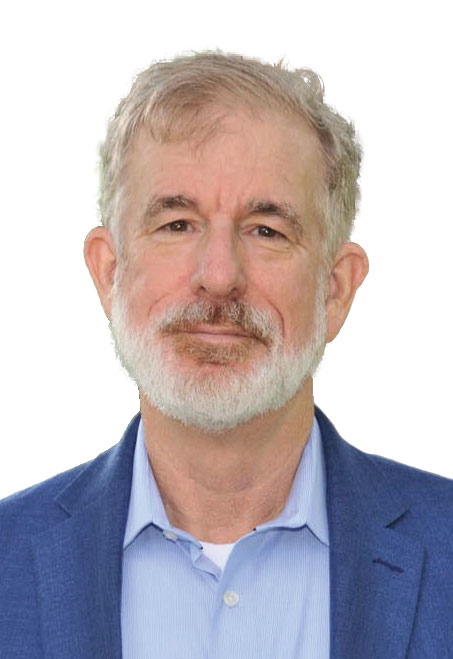 "When you consider that local communities are flush with cash, thanks to their local sales tax allocation earmarked for economic development, projects are going to chase those dollars." 
---
"Energy is the fastest-growing industry," he says. "Last year, employment in the mining and logging segment of the economy, which in Texas is largely oil and natural gas, grew by 18 percent. Construction employment expanded by 6.4 percent, and manufacturing and professional and business services were both up 4.5 percent. Thousands of jobs are being added in these sectors every month. The state's largest numbers of new jobs are in the large leisure and hospitality and education and health-care segments, but clearly the strong expansion we're seeing in goods-producing sectors of the economy is a crucial driver of overall expansion."
Add to that the unstoppable force of several large cities in Texas and you begin to see the big picture. "Texas cities are among the fastest-growing in the nation, which is particularly impressive given how much smaller they are than some population centers across the U.S.," Perryman says. "Over the past year, the largest number of new jobs was added in Dallas-Fort Worth (about 116,000), with the Houston area a close second (108,100). The Austin area has also continued to see impressive gains, up 36,200 for the year. All of these metropolitan areas have seen job expansion of 3.0 to 3.5 percent or more, which is strong growth. Looking at the rate of growth in jobs, Midland tops the list, led by the energy industry, and other cities near production areas (particularly Odessa) have also experienced notable expansion."
Other measures confirm this. When the Milken Institute recently released its annual list of the Best-Performing Cities in America, Austin-Round Rock ranked third and Dallas-Plano-Irving ranked fifth. Construction employment, a harbinger of economic growth, was especially strong in Texas, with Houston-The Woodlands-Sugar Land leading all U.S. metro areas in construction jobs growth last year, according to the Associated General Contractors of America. And when you look at the fastest-growing large cities in America, Texas boasts three of the top 10: Austin (second), Fort Worth (fourth) and San Antonio (tenth) — per the U.S. Census Bureau.
Even the ubiquitous U-Haul moving company confirms Texas' growth. When the firm recently tracked the total number of U-Haul trucks pulling into each state versus the volume leaving, guess which state led the pack? You guessed it: Texas.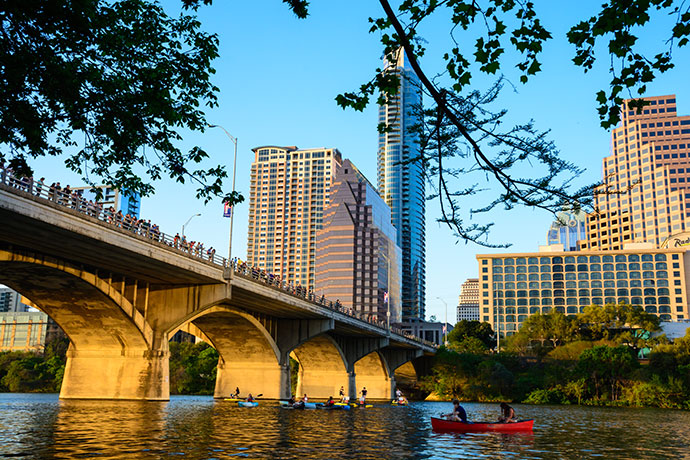 Prominent site consultant Dean Barber of Dallas says he's not surprised. "When you look at the extraction economy in Texas, it is now driving U.S. energy growth despite the low prices," he says. "In the Permian Basin in West Texas, they are discovering more oil and gas every year. This gargantuan find will create jobs for decades. The U.S. is now the largest producer of oil and gas in the world because of this. But that's not all. East Texas is more like the Southeast U.S. and is a good location for all kinds of manufacturing. And when you consider that local communities are flush with cash, thanks to their local sales tax allocation earmarked for economic development, projects are going to chase those dollars."
He points to the Dallas-Fort Worth Metroplex as a case in point. "The Metroplex now has 7.5 million people," says Barber. "It is projected to grow to 10 million."
That means many more companies backing up their moving vans to locations in Texas.