Ask any professional sports team owners how they rose to the top, and they'll likely credit a life-changing experience in their formative years. The same is true of Tilman Fertitta, owner of the NBA's Houston Rockets and the person Forbes magazine has called the "world's richest restaurateur."
Long before he became owner of the Rockets, one of the glamor franchises of the National Basketball Association, Fertitta was a student at Texas Tech University and also the University of Houston, where he studied business administration and hospitality management.
While Tilman learned the nuts and bolts of managing a business in school, it was his father, Vic, that showed him the ropes of customer service. Vic Fertitta owned a restaurant on Galveston Island, and each day after school, young Tilman would come in and peel shrimp.
To this day, Tilman Fertitta says the most important ingredient to running any successful business, whether it's a restaurant or a casino or a professional sports team, is to focus relentless on the customer experience.
In the following interview, the man who's now worth an estimated $4.5 billion and runs the Rockets, Landry's Inc. and Golden Nugget Casinos tells us more about his background and the lessons he's learned, and what he seeks to pass on to others in business and in life.
As someone who was born and raised in Galveston, Texas, several generations after your family emigrated to Texas from Sicily, what does the state of Texas mean to you?
TILMAN FERTITTA: Texas is where I became successful. It's my hometown. There is a pride in saying you are from Texas. I would not go anywhere else.
You were educated at both Texas Tech University and the University of Houston, where you studied business administration and hospitality management. What were the most important things you learned while in school in Texas?
FERTITTA: I met people from all over the world. Both had diverse populations in their schools. And I learned to be an adult.
Forbes calls you the world's richest restaurateur. How has your home base of Texas made this success possible?
FERTITTA: Texas is the best place to do business in the U.S. No. 1, we have all these big cities and a great workforce. People in the South are very nice. We have not over-regulated business.Having your home base here is the best thing you can do for your business. And the big population certainly helps.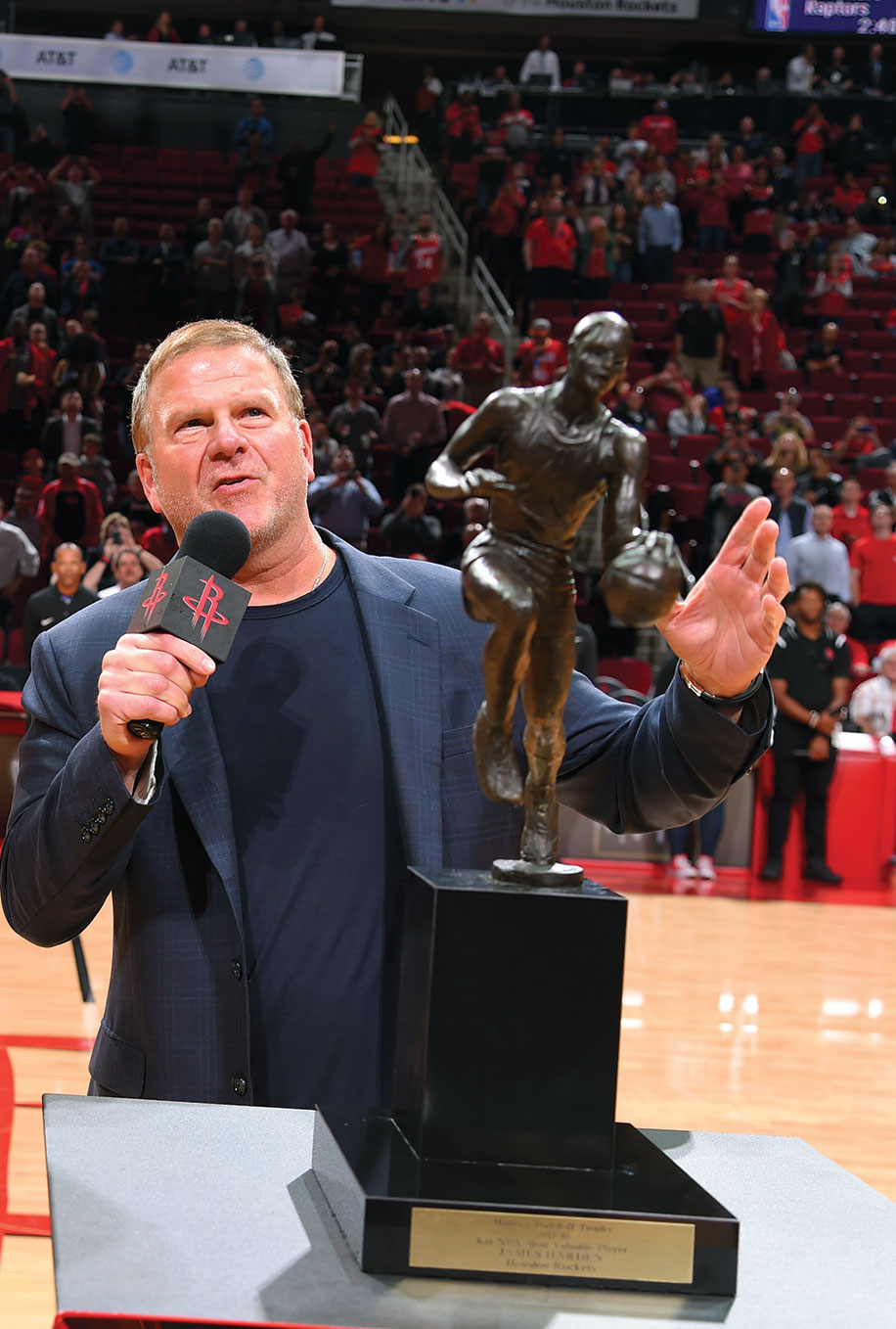 ---
"Texas is where I became successful. It's my hometown. There is a pride in saying you are from Texas. I would not go anywhere else."
---
You've been involved in several pro sports ventures in Texas, first as an original investor in the Houston Texans and now as owner of the Houston Rockets. What have you learned from running pro sports teams in Texas?
FERTITTA: First, I was also a partner in other sports businesses. I've learned that it is much better to be an owner than a partner. Texas is a great sports state. The demographics are great here for new companies and for sports sponsorship.
Your show Billion Dollar Buyer has been a huge success on CNBC. Why did you decide to do a TV show?
FERTITTA: Because I could. CNBC approached me about it. I had been a guest on their shows several times. They were putting together a prime-time lineup. It gave me time to work with small businesses and make a difference.
Your first book, Shut Up and Listen!, will be released this fall. What are the most important lessons you want readers to learn from your book?
FERTITTA: It's about going back to great business basics. When you put the book down, it will make you think about things like the 95-5 rule and how not to say no to a customer. The customer is everything. Whether your business is the hotel business, pro sports or retail stores, no matter what business you're in, it's all about the customer — and hospitality matters.
You've been involved in a lot of fundraising and public service, particularly in education and police work. Why are these fields so important to you?
FERTITTA: There is nothing more important than the education of our youth and public safety. These are the people who protect us and serve us. All the charities I am involved in are either in public safety or education.
What advice would you give to a business executive in another state who may be considering a relocation and expansion opportunity in Texas?
FERTITTA: I would tell them to come to Texas, let's sit down together, and let's discuss the pluses and minuses of moving your business to Texas versus staying where you are. But I believe Texas is the very best place to do business.