When Gov. Greg Abbott named Adriana Cruz as the Executive Director of the Economic Development and Tourism (EDT) Division within the Office of the Governor in late 2019, he tapped a leader with a record of accomplishment in economic development and business.
Cruz had most recently served as President of the Greater San Marcos Partnership, and before that she had served in leadership at the Austin Chamber of Commerce.
In her new role, Cruz is tasked with leading statewide economic development efforts, including business promotion, attraction, retention, expansion and assistance. She wasn't even on the job for three months before Texas, like the rest of the nation and the world, got hit with the COVID-19 pandemic and resulting economic recession.
In the following interview, Cruz shares what she and her team have been doing to help businesses in Texas navigate through the crisis and position themselves for recovery.
How did your office mobilize to respond to the outbreak of COVID-19 and its resulting impact on communities and businesses around Texas?
CRUZ: Texas is no stranger to challenging times. We've been home to more natural disasters than any other state in the country. However, this is a completely unprecedented time. In rapidly declaring a State of Disaster because of the imminent threat posed by COVID-19, Governor Abbott's primary focus was on the health and safety of Texans. The Governor then issued continual waivers to remove roadblocks and ensure that communities across the state had the medical staff, capacity and supplies needed to keep residents safe. Regulations were waived to speed the delivery of food and supplies, as well as to allow our local restaurants to maintain to-go and delivery operations while maintaining safe social distancing. State and federal resources were leveraged, and private-sector solutions were also solicited.
At the same time, the Economic Development & Tourism team mobilized immediately to respond to the needs of our Texas businesses and communities. Although the vast majority of our staff were working remotely, we reached out to our Designated Community Economic Development partners and allies to let them know that the business of the State would continue. We continued to work projects and send out leads as we received them. We created a cross-divisional communications team, working together across industry sectors including Film, Music, and Tourism to ensure a steady stream of consistent information regarding available federal and state programs.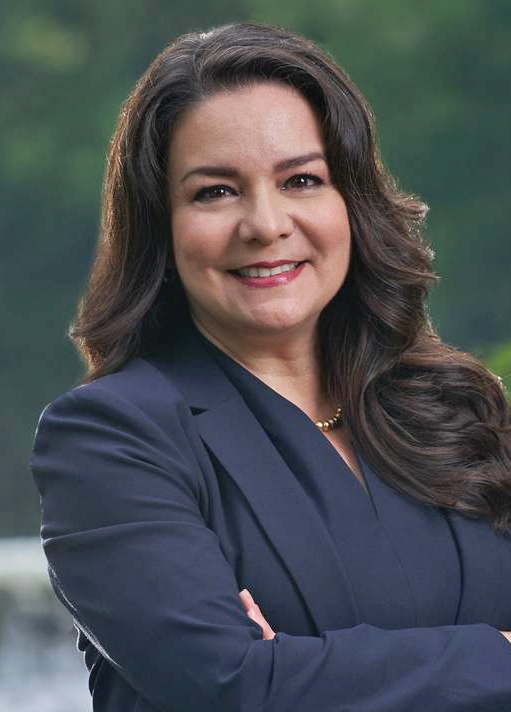 ---
"The Strike Force to Open Texas is comprised of Texas business leaders from industry sectors across the state, including top medical professionals, to advise the Governor on the steps, processes and structures needed to lead our economic recovery."
---
Our Industry team began reaching out to our existing company contacts and industry associations to see what assistance they needed. Our Small Business team received a record number of calls from Texas businesses in need of direct, technical assistance. We cross-trained each division so that we could put more staff on the phones handling calls and inquiries with the most up-to-date information possible. At the time, information and guidelines on programs were changing rapidly. We instituted a system to keep our staff informed of the latest updates and pushed out the latest information via our social media channels, our website, and an email subscription list that was created specifically for COVID-19-related updates and gained more than 6,000 subscribers in a matter of days.
We partnered with the Texas Workforce Commission on a series of webinars for Texas employers, organized by the local Workforce Development Boards across the state to provide information and resources to as wide an audience as possible. We also organized the Governor's Small Business Webinar Series with our local chambers and community partners in partnership with the U.S. Small Business Administration (SBA) and local Small Business Development Centers (SBDC) to provide guidance to our area small businesses and assist them in connecting with local experts and support systems. Our first Small Business Webinar, which focused on Central Texas businesses, had more than 4,000 registrants and more than 3,000 small business owners joined.
In addition, we retooled some of our state incentive programs to eliminate processes and/or revise regulations that just didn't make sense in a time of social distancing. This included some of the rules in our Enterprise Zone Program, our Product Development and Small Business Incubator Loan program, and the Events Trust Fund.
What were some of the biggest needs of businesses during this time?
CRUZ: The biggest needs varied by industry sector and by company size. While some firms were laying off people, others were hiring at the same time.Some businesses in the hospitality or restaurant sectors needed to find ways to keep their customers while still following local and county guidelines. The Governor provided regulatory guidance, which helped them to retool their business. Many small businesses were in immediate need of working capital. Governor Abbott immediately made a request for a Presidential Disaster Declaration so that Texas businesses could qualify for the Economic Injury Disaster Recovery Loan program and receive necessary funds to sustain their business through the crisis.
How were you able to help them?
CRUZ: Once the Coronavirus Aid, Relief, and Economic Security (CARES) Act was signed by the president and additional programs were available, our team worked with the SBA and local SBDCs to provide assistance and guidance to our small business community to be able to access these programs. In early April, Governor Abbott announced a partnership between Goldman Sachs, LiftFund and other Community Development Financial Institutions (CDFIs) to provide $50 million through the Paycheck Protection Program to provide financial assistance to Texas small businesses.
When Texas and the country enter into the economic recovery phase, what will be some of the main tasks of your organization?
CRUZ: Once it became clear that social distancing and "Stay at Home" initiatives had begun to show some progress, Governor Abbott announced the Governor's Strike Force to Open Texas, chaired by Texas business executive James Huffines. The Strike Force to Open Texas is comprised of Texas business leaders from industry sectors across the state, including top medical professionals, to advise the Governor on the steps, processes and structures needed to lead our economic recovery. I'm honored to be a member of this select group of advisors to Governor Abbott as we undertake this critically important task, and expect that the Economic Development & Tourism office will play a significant role in these efforts. The work of economic developers is needed now, more than ever before. Our office will continue to work with companies and consultants as they evaluate locations, work with our existing companies to ensure they are stable, work with our small business community and entrepreneurs, and work with our local community partners.
What is your central message to businesses, both inside Texas and out, about resiliency and recovery?
CRUZ: As I stated at the start of the interview, Texans know a thing or two about resiliency and recovery. We've been through challenging times before and come through even stronger than before. Whether its fire, flood or hurricane, Texans respond with calm resolve and strength. Even after the devastation of Hurricane Harvey, our economy came roaring back. In fact, Texas led the nation for economic growth last year. Just as we overcame challenges in the past, we will overcome this one. The things that make Texas a great place to live, work and do business have not changed. Our young, growing workforce (the second largest in the country) continues to be talented, productive and diverse. Our central location and strong infrastructure has not changed. Our reasonable regulatory climate and pro-business attitude has not changed. Texas is known for our "can-do" spirit. The things that made us a great place before, and the nation's leader in job creation, are still here and still strong — and will make us great again.
Texas has overcome many challenges before. How is this one different? And are you able to apply any lessons learned from previous recoveries?
CRUZ: This challenge is different. We've never seen anything like this before. As Texans, we're familiar with natural disasters. But we've never had a global health crisis, at least not in over a hundred years. I've heard this situation described as a months-long economic hurricane. We've overcome challenges before, and we learn from each one. What we've learned is that we need to work together to protect each other and keep our frontline emergency workers safe. Once the health threat is contained, we will unleash the economy and again lift every Texas family, business and entrepreneur.
Can you share any examples of how the business community came together during the pandemic to help each other?
CRUZ: Texans have overcome past challenges by working together — by neighbors helping neighbors and Texans helping Texans. In the same way, the business community — from Fortune 500 companies to small mom and pop businesses came together, innovating and serving their fellow Texans. To ensure that Texas had the medical supplies necessary to handle immediate needs, Governor Abbott announced a Supply Chain Strike Force, led by a Dell global supply chain executive, to source needed medical supplies and personal protective equipment as quickly as possible. Interested businesses and entrepreneurs signed up at the Supply Chain Strike Force portal at texas.gov to make supplies/services available. Our staff also assisted in this effort, helping Texas companies find suppliers so that they could manufacture or produce critically needed supplies. Businesses large and small stepped up and innovated to meet community needs.
One example is Sweet Shop USA in the small community of Mount Pleasant, Texas. Sweet Shop, the largest handmade chocolate factory in the U.S., pivoted to convert the plastics typically seen over specialty cardboard boxes into personal protective equipment (PPE), creating 50 new jobs in the first few weeks. Sweet Shop had orders for 500,000 and expected an additional order of 1 million, potentially creating 100 new jobs in a matter of months. In San Antonio, Toyota-supplier Reyes Hayashi Automotive began producing face shields.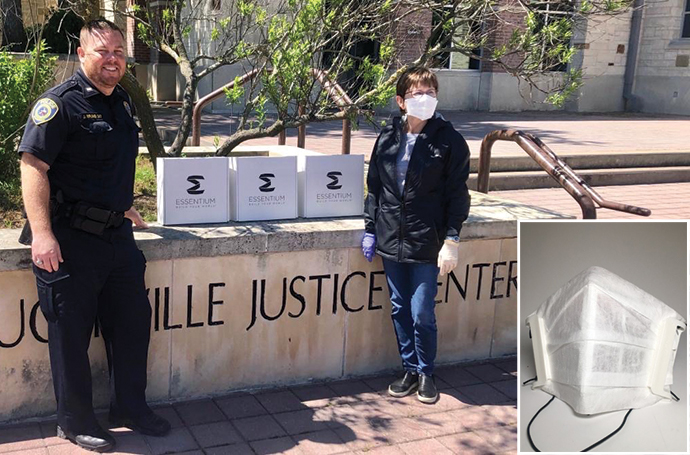 And in the Dallas-Fort Worth region, Prestige Ameritech began producing 2 million face masks a week with 24-hour operations staffed in part by Texas National Guard members. Other leading employers who are making a difference across the state include: Amazon, Randalls and H-E-B are hiring more Texans and increasing hourly wages to ensure access to groceries and supplies. H-E-B is also joining Dell, ExxonMobil, Frost Bank, USAA, Walmart and other corporate citizens in donating food and millions in funds to food banks, nonprofits and organizations helping to meet community needs. Home Depot and NRG are ensuring health care workers and first responders have the safety and emergency equipment needed.
Boeing is providing reusable protective face shields for frontline health care professionals. AT&T, Comcast, Spectrum, Sprint, T-Mobile and Verizon are all working to keep Texans and Americans connected. American Airlines is waiving change fees for purchased travel, and Southwest Airlines is offering to transport medical workers to Texas. Valero Energy and distilleries like Tito's Vodka have retooled operations to produce hand sanitizer in bulk; Apple is designing and producing face masks; and Walgreens is opening their store lots for drive-through coronavirus testing.
Then there are the unnamed but heroic small business owners who have made hard decisions to do the right thing — to alter their businesses entirely to produce essential foods and protective equipment; to modify their business practices to protect their employees and their customers; and to continue paying employees because they cannot work for reasons beyond their control.