When the official history of the decade of the 2010's is written, the record will show that no state in the nation performed at an economic level anywhere close to Texas.
If that sounds like an overstatement, consider the facts:
From 2012 through 2019, Texas led the nation every single year in the number of corporate facility expansion projects, as measured and reported by Site Selection Magazine. The winner of this annual tally receives the prestigious Governor's Cup. Texas claimed it eight times in eight years.
In 2019, Texas garnered an astounding 859 corporate facility expansion deals, surpassing all contenders by a country mile. Ohio finished second with 448, while Illinois came in third with 423.
Texas does not just capture the most deals; it captures the biggest ones too. Of the six largest capital investment projects recorded in 2019, three of them landed in The Lone Star State. The TI semiconductor plant in Richardson was the granddaddy of them all, at a whopping $3.1 billion in capital investment. ExxonMobil Chemical invested $2 billion in Baytown, and Steel Dynamics is kicking in another $1.9 billion in Sinton.
Of the top five U.S. markets for industrial space deliveries in 2020, two are in Texas, with Dallas showing up second and Houston coming in fifth, according to Yardi Systems.
The fastest-growing cities in America remain in Texas. According to WalletHub, eight of the 30 fastest-growing cities in the country are in The Lone Star State, led by Frisco at No. 5 and Round Rock at No. 10. Others in the top 30 are College Station, McKinney, Midland, Austin, Sugar Land and Pearland.
Chief Executive Magazine has named Texas the Best State for Business a record 15 years in a row; Forbes has ranked Texas as the No. 1 Economic Climate; and Thumbtack says Texas offers the Best Climate for Skilled Professionals.
Texas also ranks as the No. 1 exporting state in the nation and the leader in high-tech exports, according to the U.S. Bureau of Economic Analysis.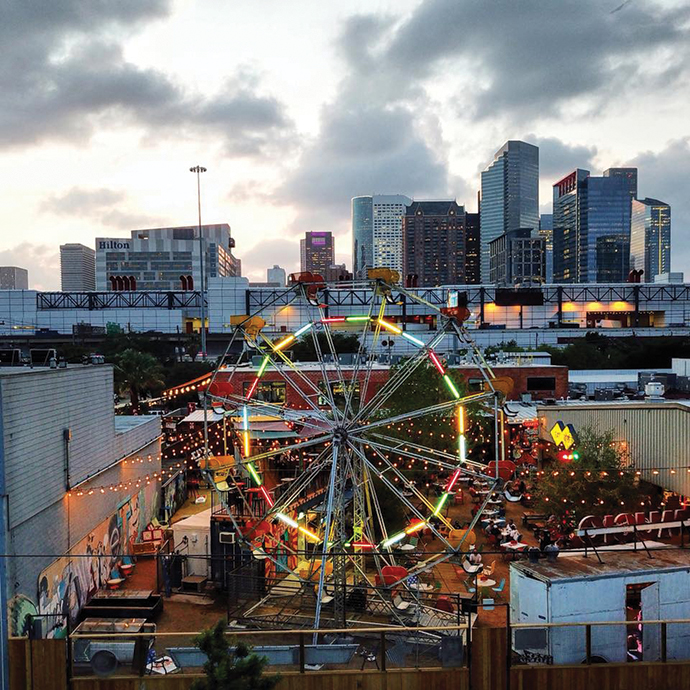 Against this backdrop of overwhelming evidence, the question is why? Why does Texas consistently top every other state in business attractiveness and economic performance? The answer is threefold: talent, infrastructure and business environment.
When it comes to workforce, no state can match what Texas offers. First and foremost, Texas boasts a labor pool of more than 14 million — second largest in the country; and it is skilled, diverse and growing. Some 37 public universities and 50 community college districts produce a pipeline of talent that is regularly rated among the best in the nation. Nationally recognized research faculty support this endeavor through Gov. Greg Abbott's Governor's University Research Initiative, which provides matching funds to help Texas institutions of higher education recruit nationally recognized research faculty.
Texas also delivers customized workforce training. Using the Skills Development Fund, Texas provides premier job-training programs on an as-needed and just-in-time basis for expanding employers statewide.
---
Low taxes, reasonable business regulations and a very affordable cost of living add up to an economic slam dunk for business owners and operators.
---
Secondly, infrastructure matters. With 380 airports, 10,539 miles of freight rail (most in the nation), 16 seaports, 32 foreign trade zones, and over 313,000 miles of public roads (also most in the country), Texas has the transportation network required to get any supply chain moving and ship goods to market expeditiously.
Finally, a best-in-class business climate delivers results. Low taxes, reasonable business regulations and a very affordable cost of living add up to an economic slam dunk for business owners and operators.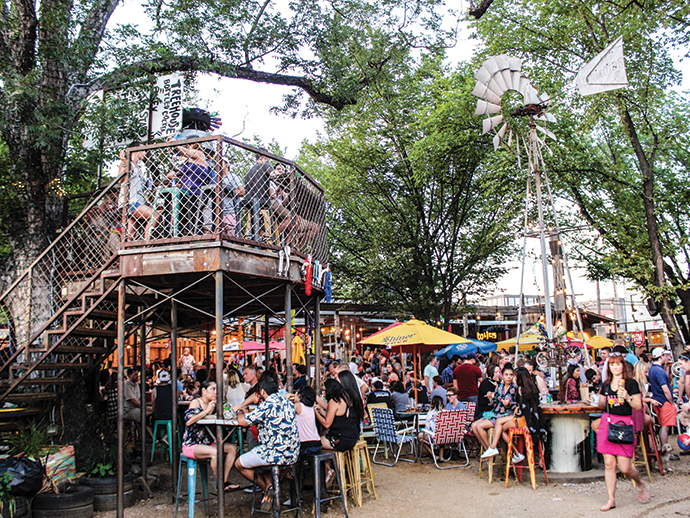 If Texas were a country, it would rank as the 10th largest economy in the world based on GDP, ahead of Australia, Mexico, Spain, Russia and many others.
That's a big reason why 49 Fortune 500 companies, including ExxonMobil, AT&T, Sysco and American Airlines, choose Texas as their home base. So do many foreign companies, such as Toyota, BAE Systems, Siemens and Shell Oil.
The business case for operating in Texas is proven daily. That's why CNBC named Texas the No. 1 state for business a record four years in a row. When it comes to determining the state of the decade, there's really no debate: it's Texas.