Ever wonder how to build a world-class workforce? Texas has done more than wonder; it's figured it out.
Led by Commissioner Aaron Demerson, the Texas Workforce Commission is the umbrella organization that oversees all workforce development and training programs throughout the very large state of Texas.
Demerson serves as the Commissioner Representing Employers for the Texas Workforce Commission. Gov. Greg Abbott appointed him to the three-member Commission on August 20, 2019. Prior to his appointment, Demerson served as the Director of the Office of Employer Initiatives at the Texas Workforce Commission. In his current post, he provides leadership and direction to engage employers, business organizations and the economic development community in the development of a customer-focused, market-driven workforce system.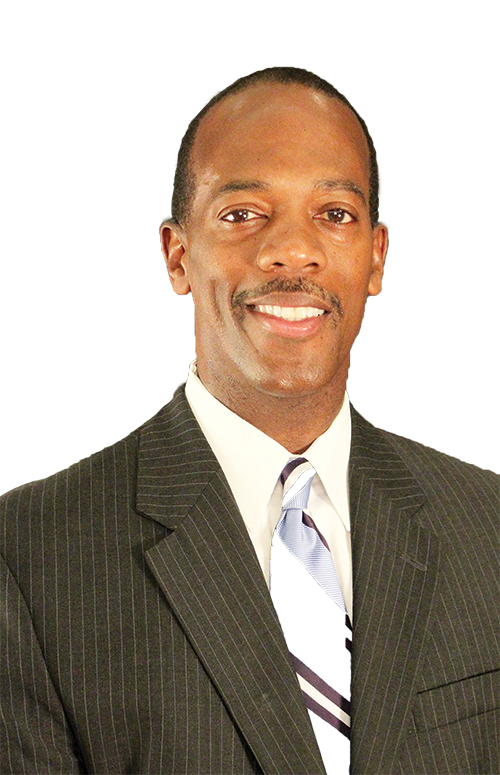 ---
"The face of the intern is changing, and it isn't just a high school or college student anymore."
---
Prior to employment at the TWC, he served as Senior Advisor to Gov. Rick Perry and Executive Director of the Economic Development & Tourism Division in the Governor's Office, leading a team that marketed the state as a premier destination for business and travel.
In the following interview, Demerson explains Texas' inherent advantages in worker training and discusses how the state is equipped to meet all job challenges moving forward.
What are Texas' major competitive advantages over other states when it comes to workforce development and training?
DEMERSON: Texas is home to a world-class workforce and Texas talent pipeline. What sets Texas apart from other states are our 28 Local Workforce Boards throughout Texas. Each region in Texas has specific needs, and these 28 boards are the boots on the ground ensuring that employers have the skilled workforce they need and ensuring that Texans in need of careers are aware of all of the career opportunities in their regional areas. Site Selection Magazine just named Texas No. 1 in Workforce Development for our region, up from No. 3 last year.
What are the top priorities of the Texas Workforce Commission this year?
DEMERSON: It starts with the Texas Tri-Agency Initiative. We are appointed by the Governor. The Texas Workforce Commission, Texas Higher Education Coordinating Board and Texas Education Agency carry forward the reforms adopted by our legislative session. House Bill 30 was passed to develop a talent pipeline. We identify long-term workforce development needs and initiatives around the state. Our full report is due in September. My role is to make sure we are paying attention to employers.
How does the Texas Conference for Employers help companies statewide meet their various challenges?
DEMERSON: The Texas Conference for Employers is a series of employment law seminars held throughout the state which are created for small to medium-sized employers. Employers who attend the seminars learn about state and federal employment laws and the unemployment claim and appeal process. The conference allows four of our offices' employment law attorneys to guide employers through ongoing matters of concern and to answer any questions you have regarding your business. This isn't your average employment law conference. The speakers make the presentations very engaging and entertaining. Our first three conferences were sold out in The Woodlands, New Braunfels and Mission. We hear great things from employers each year about our conference, and most employers come to one every year to ensure they are up to date on all employment law updates. We also have an employment law hotline that employers can call Monday through Friday from 8:00 a.m. to 5:00 p.m. This hotline is answered by the four attorneys that present at the conference: 1-800-832-9394.
What is the Texas Internship Challenge and how does it work?
DEMERSON: The Texas Internship Challenge is a partnership among the Texas Workforce Commission (TWC), Texas Education Agency (TEA) and The Higher Education Coordinating Board (THECB), who challenge employers to offer paid internships and make it easy for students to search and apply for them. We also encourage students to apply for these internships to gain the marketable skills employers are looking for. We encourage all employers to post their internships on this website: www.txinternshipchallenge.com. We also want to encourage employers to hire interns. The face of the intern is changing, and it isn't just a high school or college student anymore.
Can you cite an example of a worker training solution that enabled a specific company in Texas to grow?
DEMERSON: The Skills Development Fund Program is a customized training program. It works with community colleges and employers. In one recent case, a company moved from Ohio and created 175 new jobs. They received a $153,000 grant from the SDF. In another case, Grayson College helped a company with a customized training program for its workforce. They utilized the local Workforce Board. In a third case, Tarrant County College worked with a local company to help them expand and ramp up the skills of their new and existing workers.
How is your agency working with colleges and universities across Texas to ensure an adequate pipeline of talent to meet the needs of employers in Texas now and in the future?
DEMERSON: We work with colleges and universities in many different capacities. We have a number of grant programs through TWC that work directly with colleges to help upskill employers and create new jobs. One program is our Skills Development Fund Grant. The way this grant works is an employer partners with a community college to help develop curriculum that will upskill their current employees and also create new jobs. We are also thinking of our future talent pipeline and that is why we created Jobs Y'all. The Jobs Y'all career exploration campaign and website launched in 2018 to raise awareness about different Texas industries, to inspire and attract young Texans to explore careers, and understand the education and training needed to best position themselves for where the jobs will be when they enter the workforce.
As remote work becomes more common throughout the country, how is Texas adapting to meet the needs of both employers and employees who work this way?
DEMERSON: We have been at the forefront of a lot of this. We have been allowing remote work for a number of years. We are getting even more ready for it. We have always had flexible schedules, but that is being ramped up to another level now with virtual meetings, etc. We are in position to stay ready. We are on the front lines here at the TWC. We are doing whatever we can to make sure employers have answers.