The Alamo, made famous in 1836 for its part in the Texas Revolution, is a central part of the Lone Star State's history. Every year, tourists stroll through the Spanish mission-turned-fortress to better appreciate the unique spirit of liberty found in Texas.
Named for its most important historical site, the Alamo Region is still a pivotal piece of the state's story. The 19-county region covers about 18,000 square miles in central Texas and includes the cities of San Antonio - New Braunfels and Victoria, which are major population centers and economic drivers for the region. The region is home to a diverse population of approximately 2.9 million people. San Antonio- New Braunfels MSA is home to 89% of the region's population.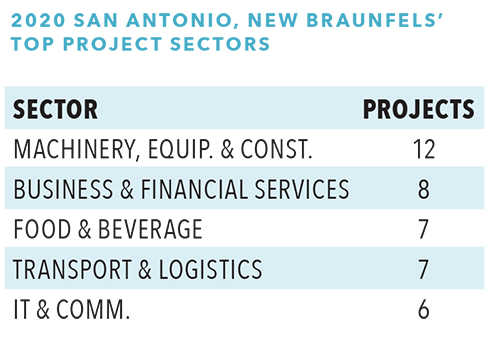 With 30 universities and community colleges in the region, employers and employees alike have easy access to a variety of educational programs and training options. A cluster of three military bases support the region's growing defense sectors, as well as the health care, biomedical and life science sectors.
San Antonio's strong cybersecurity ecosystem is anchored by the presence of several military instillations including the Texas branch of the National Security Agency, the FBI Cyber Division, the Air Force's cyber warfare operations. The city is home to the most certified cyber professionals outside of Washington D.C. and has the No. 1 ranked cybersecurity university program at the University of Texas -San Antonio. Several large corporations also operate cybersecurity operations in San Antonio including USAA and Lockheed Martin.
Additionally, national and international companies like Tyson Foods, Toyota and Valero Energy have continued to expand their operations in the regions. Recently, Amazon announced plans to open two new fulfilment centers and a new delivery station in San Antonio, creating between 1,500 new full-time jobs.