If you've ever driven through the northern panhandle of Texas, you've witnessed the windswept plains and vistas that cover vast stretches of territory from Oklahoma to New Mexico.
This 41-county High Plains region covers 39,500 square miles and includes two large metropolitan areas: Amarillo and Lubbock. About 872,000 people live in this north Texas region and account for 3% of the state's population. Since 2010, the High Plains have experienced a population increase of nearly 4%.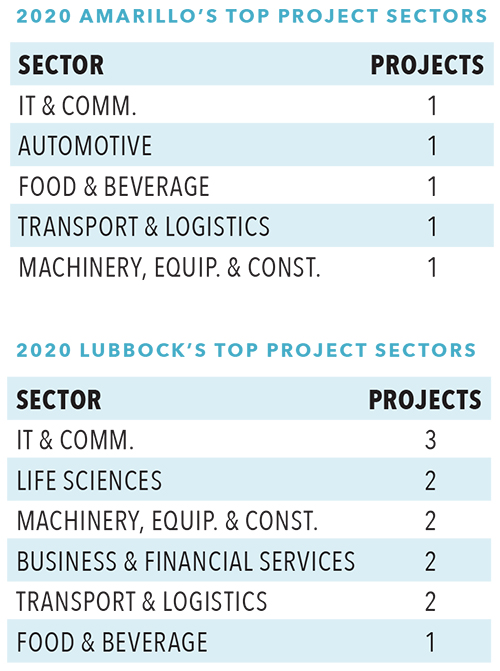 Major industries in the region include animal production and aquaculture; oil and gas extraction; mining; leather and allied product manufacturing; food manufacturing; crop production; pipeline transportation; petroleum and coal products manufacturing; agricultural and forest-related support activities; and heavy and civil engineering construction.
In 2020, the region landed a number of significant corporate facility investment projects. Among the more notable deals were a $14 million investment from Sharpened Iron Studios in Amarillo, creating 40 jobs; a $10 million new manufacturing plant from Caviness Beef Packers in Amarillo; an $87 million investment from General Advanced Food in Lubbock, generating 125 jobs; and a $24 million investment by Amazon for a distribution warehouse in Lubbock, adding 279 new jobs.
Texas Tech University in Lubbock is the flagship college in this region, but a strong network of community colleges and other 4-year universities also dot the High Plains.
THE LUBBOCK MSA ACCOUNTS FOR 37% OF THE POPULATION IN THE HIGH PLAINS REGION.
Interstate 40 is the primary east-west thoroughfare, linking the High Plains with both coasts of the United States of America. One can merge onto I-40 in eastern North Carolina and drive this highway all the way to California and the Pacific Coast. It also serves as the main alternate route to the famed Route 66.
Multiple airports and major rail lines also serve the 41 counties in this region, making the High Plains a highly desirable location for manufacturing, food processing, logistics and distribution.