Dallas' reputation for spurring innovation with homegrown companies like Dell Technologies hasn't slowed down over the years. If anything, it is attracting a new generation of technology leaders to the region.
The 19-county Metroplex region covers approximately 15,600 miles in northern Texas, reaching from Oklahoma to the Brazos River. The region includes the Dallas-Forth Worth-Arlington (DFW) and Sherman-Denison MSAs.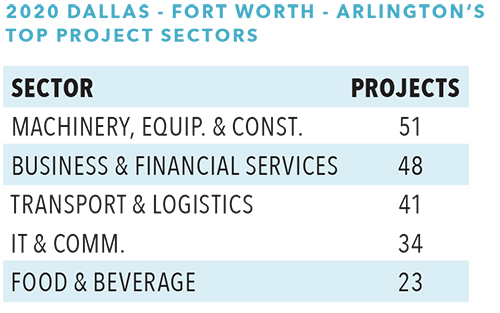 Home to about 8 million people, the region has grown steadily since 2010. The DFW region accounted for 94.9% of the region's population in 2019. Dallas is the third-largest city in the state. Dallas and Fort Worth are also among the fastest-growing cities in the country.
The region supports various industries, including defense, financial services, corporate headquarters, information technology, semiconductors, manufacturing, telecommunications, and logistics.
Throughout 2020 and the first part of 2021, several companies announced expansions and relocations to the region. Companies like CBRE, Charles Schwab, Core-Mark, and McKesson moved their headquarters to the area, while others like Uber, Toyota and Vistaprint significantly expanded their operations. Additionally, the DFW region is home to 3 of the 10 largest U.S. operations (ExxonMobile, McKesson and AT&T)
According to the Dallas Chamber, DFW has the 6th-largest concentration of high-tech jobs in the U.S. It's also No. 2 for large metro annual job growth. With a robust talent pipeline, the region enrolls more than 380,000 students annually at many public and private colleges and universities.
Logistically, the region offers easy access to the globe. The Dallas Fort Worth International Airport's cargo network connects the region to 28 major hubs around the world. The first high-speed railway in the nation can also take riders from Dallas to Houston in less than 90 minutes.