Upper East Texas offers a business friendly and affordable location for businesses.
This 16,000 square mile region stretches along the Arkansas and Louisiana Border to the western boundary of Cedar Creek Reservoir. The Upper East region of Texas is home to three MSAs: Longview, Texarkana and Tyler. In 2019, the region's population was estimated to be about 1.2 million, or approximately 4% of the state's total population.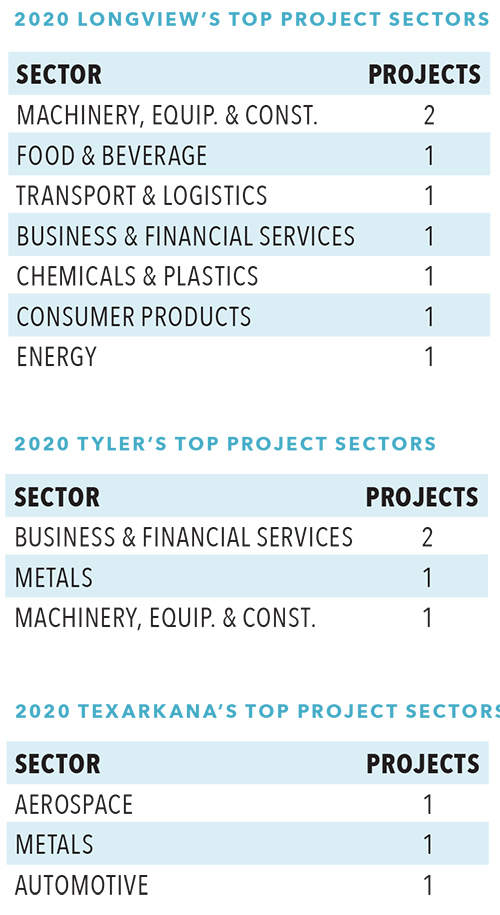 Longview: Distribution centers have found a key location in Longview. Earlier this year, Gap Inc. announced plans to build a new $140 million Customer Experience Center in the city to support rising demand in online shopping and increased digital growth.
Texarkana: Located on the border of Texas and Arkansas, this city offers businesses the best of both worlds. Manufacturing, defense, health care and logistics all benefit from the city's logistic advantages.
Tyler: Located midway between Dallas and Shreveport, Louisiana, Tyler is a regional hub for logistics and health care. In 2020, the University of Texas System announced it would build a new University of Texas Health Science Center at Tyler. The school is the first of its kind in Northeast Texas and will serve as a key pipeline for the region and state's health care workforce.
This region is a powerhouse in mining and oil and gas extraction. The region's forestry and wood product industries and distribution sectors are also strong. In Tyler, three hospitals round out the region's diverse industry base. Over a quarter of the city's workforce is employed in health care.
The Upper East region's workforce is skilled and well-educated. Since 2010, the region's high school graduation rate has outperformed the state's rate. After high school students have a number of higher education institutions to choose from in the region including Texas A&M University — Texarkana, Texas College, The University of Texas at Tyler, and others. The region's 9 community and technical colleges enroll approximately 37,000 students annually.