A key player in the global energy industry, Southeast Texas is home to the world's largest oil refineries. Several of the biggest names in the global commerce call the region home including Exxon, Motiva Enterprises and Valero.
The area has also become a key location for sophisticated medical instruments, precision industrial equipment, wood pellet manufacturing and advanced manufacturing. Beaumont is also a hub for the region's health care and is a central referral point for patients in Southeast Texas and Southwest Louisiana.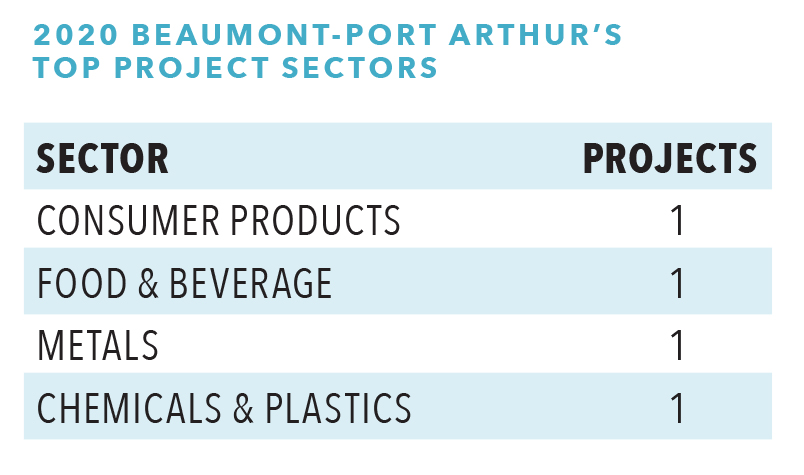 According to the Southeast Texas Economic Development Foundation, multiple industries in the region are expanding — representing $54 billion in current projects and long-term investments. The foundation notes Southeast Texas is built for production with a high concentration of engineering firms, fabrication shops, contractors, industrial supply manufacturers and large equipment distributors.
According to the Southeast Texas Economic Development Foundation, three major ports, two river authorities and a navigation district provide access to national and international markets by way of barge and deep sea vessels. The Sabine Neches Waterway was recently approved by congress to deepen and widen the channel, opening the local ports to increased travel and tonnage.
Beaumont - Port Arthur is ranked No. 16 for Cost of Doing Business
Beaumont-Port Arthur's connection to the Port of Houston through several major highways, a regional airport and rail service by multiple Class 1 carriers, provides businesses with easy access to global commerce.
Lamar University in Beaumont enrolls 16,000 students annually. The university has established itself as a global leader in engineering — due in part to its close ties with the petroleum and chemical industries. Additionally, Lamar Institute of Technology, Lamar State College Port Arthur, Lamar State Orange and Angelina College serve the region's workforce and industry needs.