On April 5, 2021, the sports world was treated to two remarkable sights, courtesy of the state of Texas.
First, the Texas Rangers opened the 2021 Major League Baseball season to a packed house at new Globe Life Field in Arlington — the first sold-out major sports event in the country since the advent of the global pandemic in March of 2020.
Secondly, the Baylor Bears stunned the sports world by upsetting and demolishing the previously undefeated and heavily favored Gonzaga Bulldogs in the National Championship Game of the NCAA Men's Final Four in Indianapolis later that evening.
Just a little over a year ago, both occurrences seemed highly unlikely. America, like the rest of the world, was struggling to gain control over the spread of the deadly coronavirus, prompting shutdown orders nationwide that left sporting venues silent and vacant.
Meanwhile, new head basketball coach Scott Drew was still building a program that had been moth-balled just a handful of years ago. The experts predicted that Baylor would field a competitive squad in the 2020-2021 college basketball season, but no one knew whether a complete season was even possible, given the circumstances surrounding COVID-19 and its effect on various teams. And certainly no one was forecasting that Drew and his players would be cutting down the nets in Indy come April 5.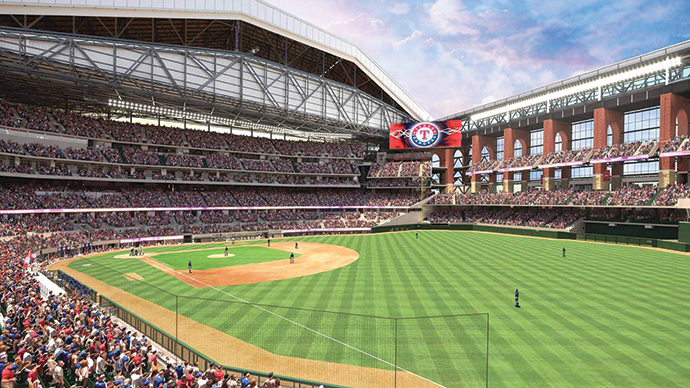 Yet, both things happened. Some 32,238 fans entered the turnstiles at Globe Life Field to cheer on the Rangers and usher in a season of MLB in Texas. A few hours later, Baylor players, coaches and fans alike celebrated wildly as the clock ticked down to double zeros, capping a lopsided win over the No. 1-ranked Zags.
To understand how these unlikely events could happen, you must know the psyche of Texas. Ingrained into the DNA of Texans is an unmatched desire to excel and be the best at anything. From football and soccer to hockey and golf and virtually every other sport, Texans take great pride in being the best and in winning championships — both on the field and off.
That is why the legacy of Texas is replete with some of the most hallowed names in sport: Roger Staubach, Emmitt Smith, Tony Dorsett, Troy Aikman, David Robinson, Tim Duncan, Nolan Ryan, Kevin Durant, Sheryl Swoopes, Babe Didrikson Zaharias, Ben Hogan, Doak Walker, Ernie Banks, George Foreman, Mean Joe Greene, Tom Landry, A.J. Foyt, Lee Trevino, Mia Hamm. These are just a handful of the legends who once roamed the fields, courts and racetracks of Texas.
Today, hundreds of stellar athletes carry on their legacy at venues in places like Frisco, Arlington, Houston, Sugarland, Corpus Christi, Dallas, Fort Worth, College Station, Lubbock, Austin, El Paso, San Antonio and plenty of other cities throughout the Lone Star State.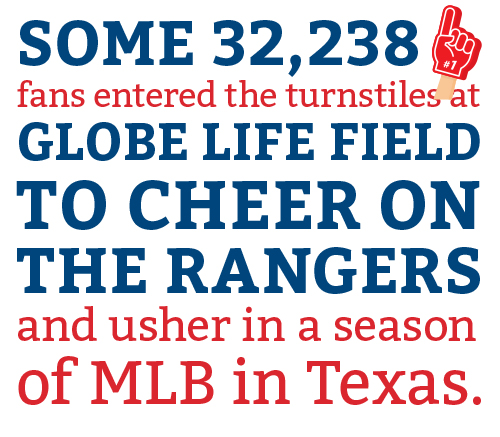 Soccer lovers fill stadiums in Frisco and Houston to cheer on FC Dallas and the Houston Dynamo of Major League Soccer, and they will soon be flocking to a new stadium in Austin. Football fans fill college stadiums as well as giant venues in Houston and Arlington to root for the Texans, Cowboys and other teams. MLB fans can choose between the Houston Astros and Texas Rangers. Hockey lovers put on their sweaters to bang the glass
for the Dallas Stars. NBA arenas in San Antonio, Houston and Dallas cater to fans of the Spurs, Rockets and Mavericks.
On top of that, recreational enthusiasts travel to the state each year to engage in hunting, fishing, backpacking, camping, boating, snorkeling, beachcombing, surfing, sailing, skiing, bike riding, running, hiking, rock climbing and plenty of other pastimes.
The common denominator in all these pursuits is a state that drives people toward excellence and having more than a little fun in the process. What happened on April 5 — in two cities — was but the latest evidence of that.