I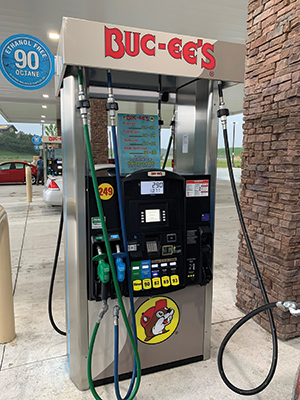 'll never forget the first time I visited a Buc-ee's.
It was in May of 2021 just off an exit on Interstate 75 in Warner Robins, Georgia. My best friend Jeff in Florida had been telling me how grand this place was, and that if I was ever near one, to stop. So I did.
What I saw was incredible. 104 pumps selling cheap gas. A fountain drink dispenser offering 96 beverage options, including my personal favorite, Arizona Tea Arnold Palmer. An entire wall of beef jerky. A whole counter area selling fudge. A beef brisket sandwich-making eatery. And, of course, the cleanest restrooms on the planet.
Who would have ever thought that a 68,000-sq.-ft. convenience store could offer so many delightful treasures to weary travelers? Well, one man did, and he's a Texan.
Arch "Beaver" Aplin, founder of Buc-ee's, is a Texas A&M graduate who, along with his business partner Don Wasek, opened the first Buc-ee's gas station and store in Lake Jackson, Texas, in 1982. Aplin had two prerequisites for his first retail location: Sell cheap ice and keep the bathrooms as clean as cotton.
The rest, as they say, is history. Today, the Buc-ee's empire, symbolized by the ubiquitous Buc-ee the beaver, boasts 40 outlets across Texas and the Deep South. Over the next four years, the Texas-based chain plans to open another dozen new locations, including stores in Kentucky, Tennessee, South Carolina and Colorado.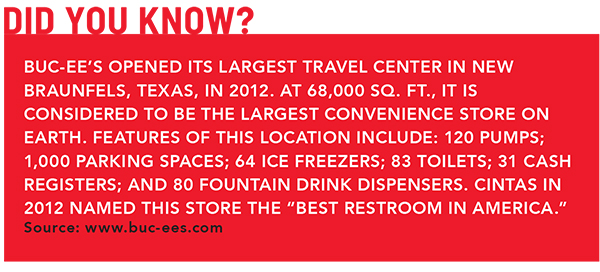 When I recently asked Texas Gov. Greg Abbott about the Buc-ee's success story, he chuckled and said, "This was just an initial startup of a service station along highways to get gas and food. They turned out to be extraordinarily successful. They are a blend of all things that make entrepreneurs successful."
"Entrepreneur" is exactly how you would describe Aplin. From the day he founded this chain to the present, he has never stopped innovating, never stopped testing new ideas, and never shied away from pushing the envelope. His creation has become so popular, in fact, that thousands of motorists now happily apply a Buc-ee the Beaver bumper sticker to the back of their car, adding free advertising to the countless billboards you see posted for the stores more than 150 miles before you get there.
My friend Jeff was right. If anything, he undersold the appeal of this oasis in the asphalt desert. Everyone needs to stop occasionally to refuel, eat and drink, and answer the call of nature. Arch "Beaver" Aplin just figured out a way to do it better than anyone else.