A
ccording to transactional data compiled for the annual U-Haul Growth Index, the Lone Star State earned bragging rights as the leading growth state of 2021, narrowly besting Florida for top honors. Growth states are calculated by the net gain of one-way U-Haul trucks entering a state versus leaving that state in a calendar year. Migration trends data is compiled from well over 2 million one-way U-Haul truck customer transactions annually.
Texas reclaims the No. 1 growth state status from 2016-18. It ranked second to Florida in 2019 and Tennessee in 2020.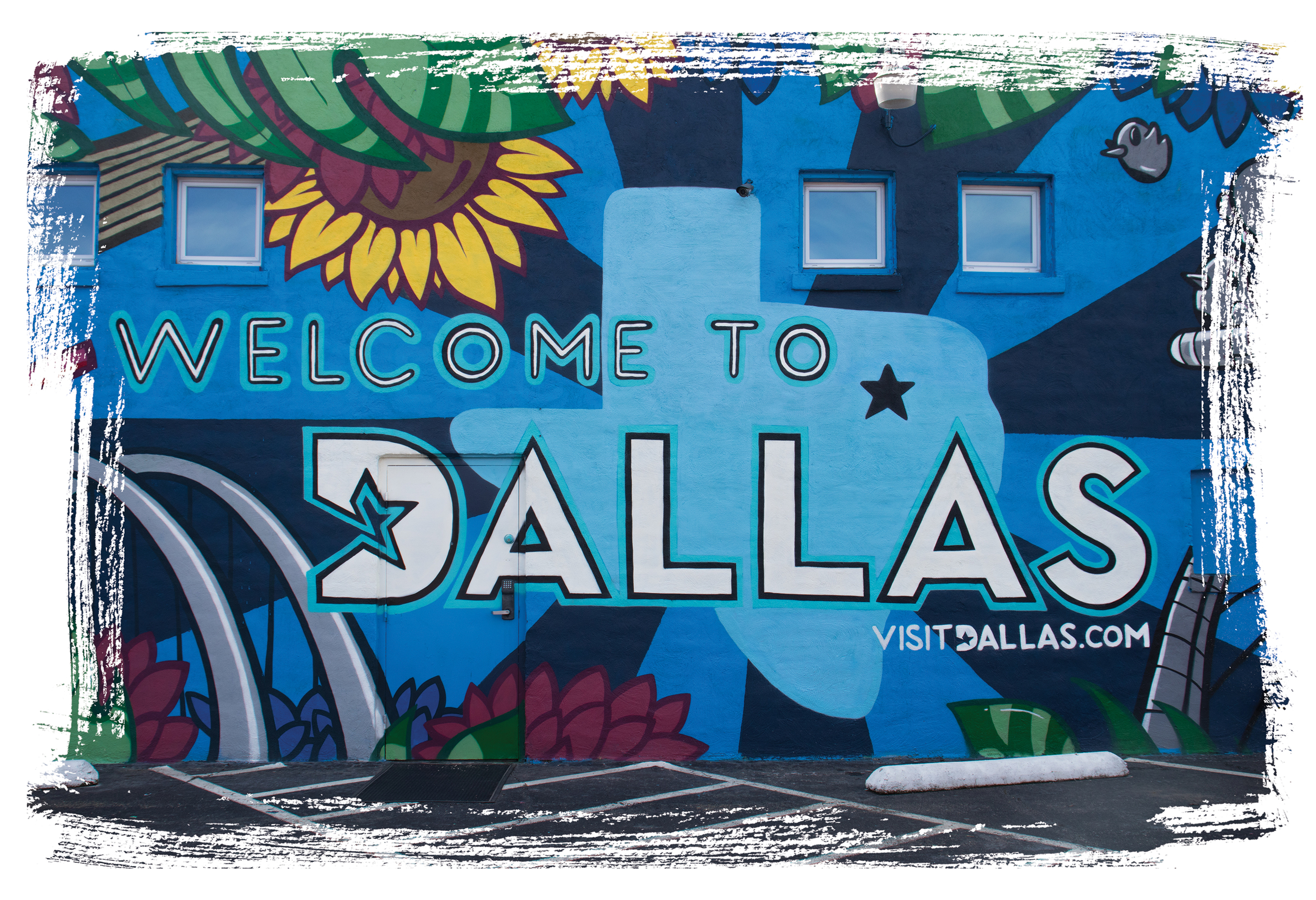 Murals are a colorful part of the Texas landscape.
Courtesy of Travel Texas and Dallas.com.
"We see a lot of growth coming from the East and West Coast," said Matt Merrill, U-Haul Area District Vice President of the Dallas Fort-Worth Metroplex and West Texas. "A lot of people moving here from California (and) New York. We also see a lot of people coming in from the Chicago markets. I think that's a lot due to the job growth — a lot of opportunity here. The cost of living here is much lower than those areas. Texas is open for business."
Texas' growth is statewide, although some of its biggest gains occurred in the suburbs around the DFW Metroplex. Florida's gains are equally widespread, with considerable growth south of Orlando and along both coastlines. Overall moving traffic across Texas increased in 2021, as it did in most states. Arrivals of one-way U-Haul trucks jumped 19%, while departures rose 18% over 2020. Arrivals made up 50.2% of all one-way U-Haul traffic last year in Texas.
"The Texas economy is growing fast," stated Kristina Ramos, U-Haul Company of South Austin president. "With a strong job market and low cost of living, it's a no-brainer. Texas doesn't have an income tax, so families get more for their money."
Why are so many flocking to the Lone Star state? Why, Texas' amazingly high quality of life, of course. Here we look at some of the most compelling factors behind living in Texas.
Economic Growth: For decades, Texas' pro-business climate and policies have fueled growth across industries. The state is the ninth-largest economy in the world.
Texas won Site Selection's Governor's Cup award in 2022 for a record-shattering 10th year in a row. The award highlights top-performing states for job creation and capital investment. Additionally, Texas No. 4 in CNBC's annual Best States for Business rankings in 2021 was selected No. 1 State for Business by Chief Executive Magazine; and was recognized as the No. 1 exporting state in the nation for the 20th consecutive year.
"Twenty years is a long time to hold onto the top spot in U.S. trade and exports. But Texas has maintained its position through steady and robust economic growth," said Robert Allen, President and CEO of the Texas Economic Development Corporation. "This growth is the result of good decisions by elected leaders on the state as well as community level as well as a strategic partnership between the state and its regional economic development partners to maintain the conditions in Texas in which businesses can best grow and thrive."
Cost of Living: More of your money stays in your wallet in Texas. Residents enjoy low taxes and housing costs and a lower cost of living than many locations on the east and west coast.
WalletHub's 2021 Best Real-Estate Market study found five of the top six places were in Texas. Those cities include Frisco (1), Austin (2), McKinney (4), Denton (5) and Allen (6).
Innovation Central: In 2021, Texas was a leading jobs creator adding 694,400 new jobs. Many of these new positions were the result of successful startup activities across the state. Texas was named "the best state to launch a startup" in Inc.'s 2020 Suge Cities report. Additionally, three Texas cities were ranked among the Best U.S. Cities for Starting a Business in 2020 by Comparisun.
Culture and Recreation: Texas offers a unique combination of exhilarating metro areas and quiet rural havens.
With hundreds of BBQ restaurants, wineries, museums and live music venues, the Lone Star State really does offer something for every taste and lifestyle.
Friday Night Lights takes on new meaning with the more than 70 working ranches and is home to several popular sporting events. Sports fans have several home teams to root for, including the Dallas Cowboys, Houston Astros, Texas Rangers, San Antonio Spurs, and the Dallas Mavericks.
Outdoor and Natural Settings: With more than 95 state parks, 191,000 miles of rivers and streams, and more than 360 miles of coastline, Texas has one of the country's most breathtaking landscapes. Gulf Coast beaches boast miles of white sandy beaches and pristine natural beauty. Big Bend National Park on the southwestern border of Texas near Mexico offers spectacular views and experiences in Texas' wild, breathtaking nature. Some of the most popular tourism destinations across the state include San Antonio's River Walk, NASA's Space Center in Houston and the Alamo.