I
n Texas, the biotech industry is bigger and better than ever. As a leading location for pharmaceuticals, biomedicine, laboratory testing, cancer research and more, Texas boasts more than 6,100 life sciences companies and is ranked No. 3 in the nation for biotech-related establishments. 
With 15 medical universities, seven listed among the top 125 research medical schools in the U.S., Texas supplies its biotech and life sciences industry with a homegrown, highly skilled workforce. Many of its universities are nationally known for their top-tier doctorate programs in agriculture sciences, health sciences, biomedical engineering and biomedical sciences. Each year, Texas's medical schools provide its workforce with more than 18,000 graduates. 
In recent years, Texas has introduced four new medical programs throughout the state. In 2019, the Sam Houston State University College of Osteopathic Medicine was established in Conroe. The following year, the University of Houston's Tilman J. Fertitta Family College of Medicine received preliminary accreditation status. In support of this accomplishment, the school constructed an $80 million facility that features classrooms, research labs and cutting-edge anatomy and simulation suites. Currently, the facility is home to the program's first three classes, totaling 120 medical students. At full enrollment, the new building will be able to accommodate up to 480 medical students.  
Also in 2020, the Baylor Scott & White All Saints Medical Center Fort Worth, Texas Christian University and the University of North Texas Health Science Center collaborated to create a physician resident training program that is accredited by the Accreditation Council for Graduate Medical Education (ACGME). The program selected its first cohort in July 2021. By the 2027-2028 academic year, it hopes to annually train 150 residents.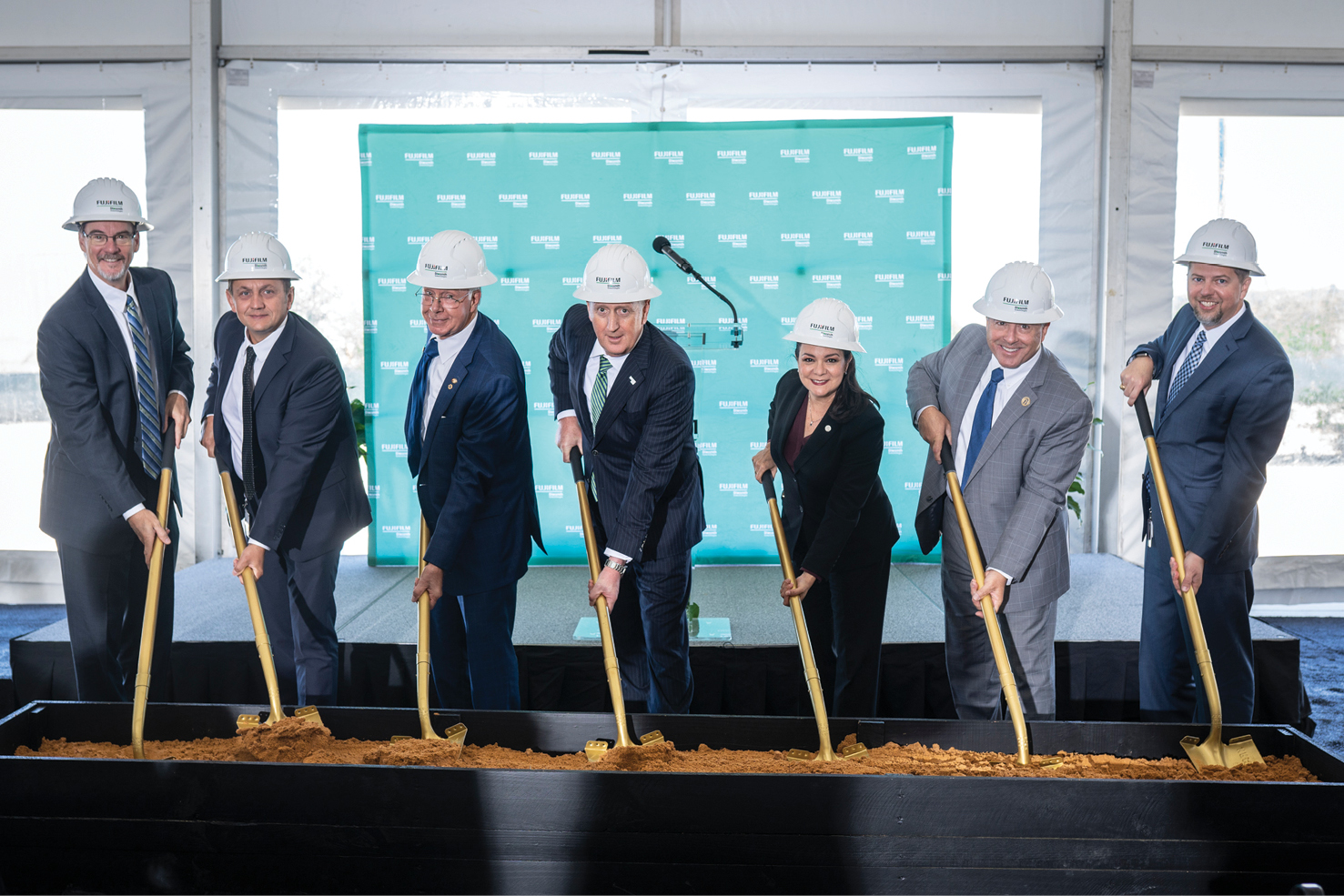 FUJIFILM Diosynth Biotechnologies breaks ground at College Station facility. 
Source: FUJIFILM Diosynth Biotechnologies
In January, UT Tyler broke ground at its new Medical Education Building. The $308 million project will construct a 5-story, 248,000-sq.-ft. building with classrooms, simulation labs, space for clinical and operating room training, and event and lecture halls. 
From its companies to its colleges, Texas's biotech industry isn't slowing down anytime soon. With $6.6 billion in annual research expenditures and $3.1 billion in medicine and pharmaceutical exports, the Lone Star State's life science industry is leaping to new heights. 
Houston: The Heart of Healthcare 
The fourth largest city in the U.S., Houston has more than 1,760 research institutions, life sciences companies and hospitals. With 251 testing laboratories in 2020, Houston's Harris County is ranked as the No. 1 county in the country for total lab testing facilities. Collectively, the health care and life sciences industries employ 320,500 people in Houston. 
At the heart of health-care innovation in Houston is the largest medical center in the world, the Texas Medical Center (TMC). During the last seven decades, the campus has grown from 134 acres to over 1,345 and employs 106,000 people. 
"We have the potential to make a global difference while transforming our community and catapulting Houston into the top tier of the world's leading life science clusters." 
— William McKeon, President & CEO, Texas Medical Center
TMC supports cross-institutional partnerships and several life science-focused incubator and accelerator programs. Through its 61 member institutions, TMC fosters the development and commercialization of new medical technologies by providing access to its resources and innovative community. Alongside TMC's Venture Fund, which invests $50 million in innovative startups and entrepreneurship, venture capital and private equity investments in Houston life science startups totaled $500 million in 2021.
TMC's latest expansion goals include the construction of a TMC Helix Park Campus. According to TMC, this location will be "a world-class life science campus that will unite the best minds in medicine, science, academia and commerce to rapidly drive new research breakthroughs." The 37-acre site will feature research centers, multidisciplinary labs, a conference center, a hotel, green space, healthcare institutions, retail space and a residential tower. Phase one of the project includes 5 million sq. ft. of developed space and is supported by a $1.8 billion investment. Once the project is completed, the campus's annual economic impact is estimated to be $5.4 billion.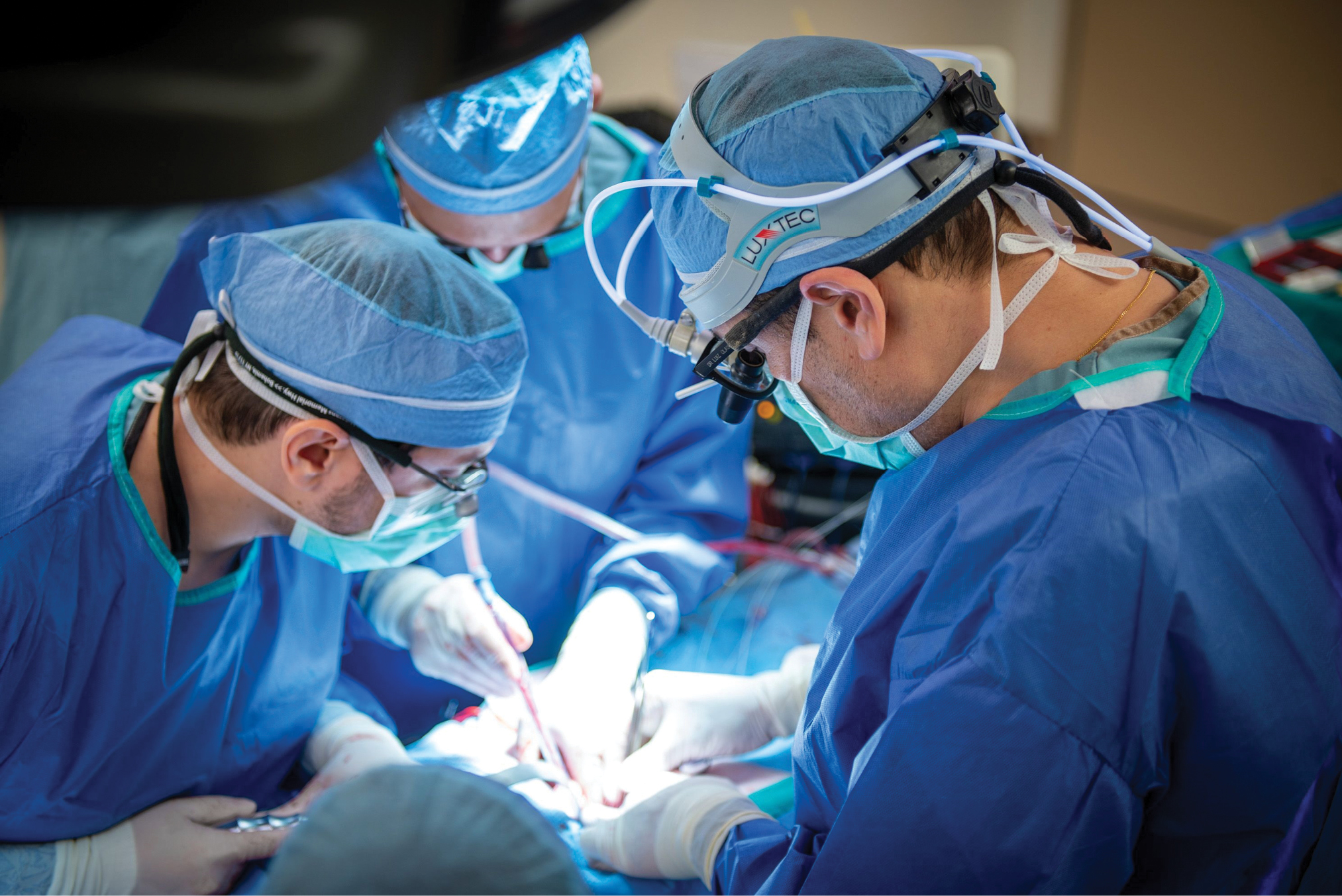 10 million patient encounters and 180,000+ surgeries occur at the Texas Medical Center each year. 
Source: Texas Medical Center 
When the project was launched in 2021, William McKeon, president and CEO of Texas Medical Center, said, "TMC3 is helping define the future of science. We have the potential to make a global difference while transforming our community and catapulting Houston into the top tier of the world's leading life science clusters."
The opportunities at TMC have made Houston an attractive city for industry expansion. Sino Biological, a leading provider of mammalian cell-based recombinant proteins, antibodies and related contract research services, recently began constructing its new Houston location, a Center for Bioprocessing (C4B) at Hine's Levit Green facility, a 290,000-sq.-ft., purpose-built lab and office space. The new site will serve as Sino's first U.S. manufacturing facility. Through this partnership, Hines hopes to provide the companies, academics and medical researchers at TMC with invaluable access to Sino Biological's comprehensive bioreagents and CRO services. 
An Expanding Ecosystem 
Already saturated with industry leaders, including Kimberly-Clark, McKesson, Celanese, and Thermo Fisher Scientific, numerous industry expansion projects are strengthening the state's economy. 
To meet the increased demand for reconstructive hip, knee, and shoulder implants, Enovis Corp. expanded its 75,000-sq.-ft. Austin location by adding a 40,000-sq.-ft. building. The new facility opened in September 2022, allowing the company to introduce 100 new jobs in distribution support, CNC machining, clean room operations and metal fishing.
In October, FUJIFILM Diosynth Biotechnologies, a leading manufacturer and developer of biologics, vaccines, and advanced therapies, began expanding its College Station Campus. This project will increase the location's 300,000 sq. ft. of facility space by 138,000 sq. ft. and transform the site into North America's largest single-use CDMO production campus. This $300 million expansion will provide space for several 500L and 2,000L bioreactors and associated purification equipment. Backed by a $1.5 million Texas Enterprise Fund grant, this project will scale the company's manufacturing facility and create 150 new jobs.  
Privately held medical device company ulrich medical USA relocated its U.S. headquarters to Plano during the first quarter of 2023. The company's continued growth, as well as a recent sales agency agreement with a premier global orthopedic leader, drove ulrich medical USA to look for a larger facility. 
When announcing the new location, the musculoskeletal implant developer stated that "the Dallas-Fort Worth Metroplex was an easy choice, as it has an abundance of well-educated, talented people and attractive communities which should support ulrich medical USA's growth objectives for years to come."