W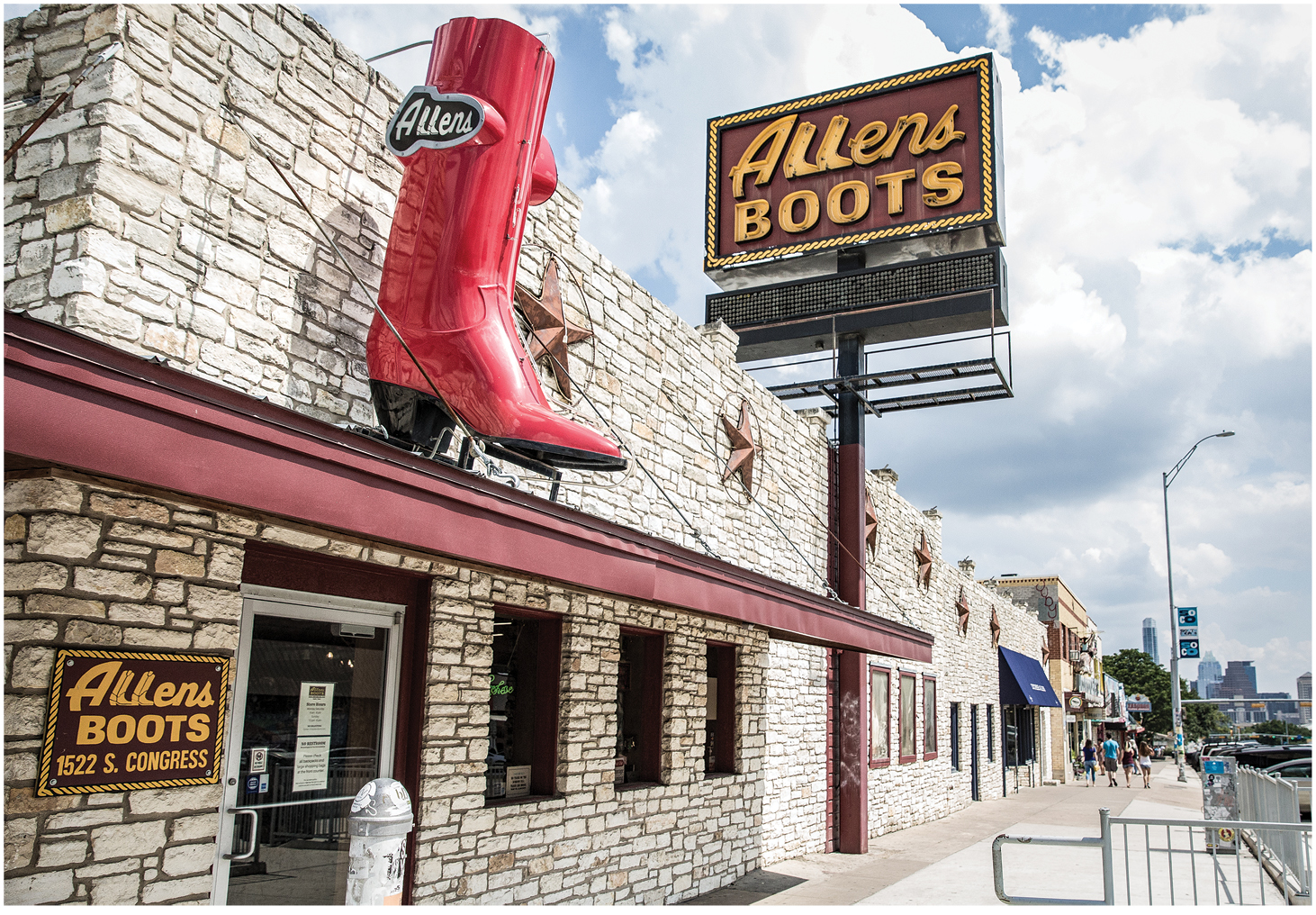 hen companies look for a place to invest into a business facility operation, many factors come into play: availability and quality of labor; cost of real estate; utility availability and costs; transportation infrastructure; labor-management relations; worker training programs, etc.
But one of the most important factors is an eminently quantifiable one: the overall fiscal health of state government and its track record as a steward of the public's money.
On those scorecards, Texas ranks as one of the most responsible state governments in terms of how it manages taxpayer dollars. When Texas Comptroller Glenn Hegar released his biennial revenue estimate on January 9, the tally showed that Texas is in the best fiscal condition it has ever posted. Hegar's Biennial Revenue Estimate (BRE) showed that the state is projected to have a record $188.2 billion in revenue available for general-purpose spending during the 2024-2025 biennium ­— a 26.3% increase from the 2022-2023 biennium.
The increase in revenues means that Texas will max out its Rainy Day Fund, also known as the Economic Stabilization Fund (ESF). In fact, the reserves would be $4.5 billion higher but for the constitutional limit on the ESF balance, which will be met in 2025.
The record revenue increases in Texas are coming from multiple industries and sources:
— Oil production tax collections are up 11.9%.
— Motor vehicle-related taxes are up 4.6%.
— Franchise tax collections are up 6.7%.
"State revenue from all sources and for all purposes is expected to reach $342.3 billion for the 2024-2025 biennium," said Hegar, "including about $108.4 billion in federal receipts, along with $68 billion in other income and revenues dedicated for specific purposes and therefore unavailable for general-purpose spending."
Stewardship Counts in Texas
Tax policy is important because it shapes how a state can compete for jobs and industry. According to WalletHub, Texas ranks No. 5 in the country in taxpayer return on investment. According to U.S. News & World Report, Texas ranks No. 10 in overall fiscal health. In its annual ranking of Best State Tax Business Climates, the Tax Foundation places Texas No. 13.
A common misconception, though, is that a state must be a low-tax state to have a positive tax climate for business and industry. That is not necessarily true. More important than tax rates is how well the state manages taxpayer resources. Does the state provide good government and public services? Does it create the necessary infrastructure, regulatory environment and overall ecosystem in which business can thrive?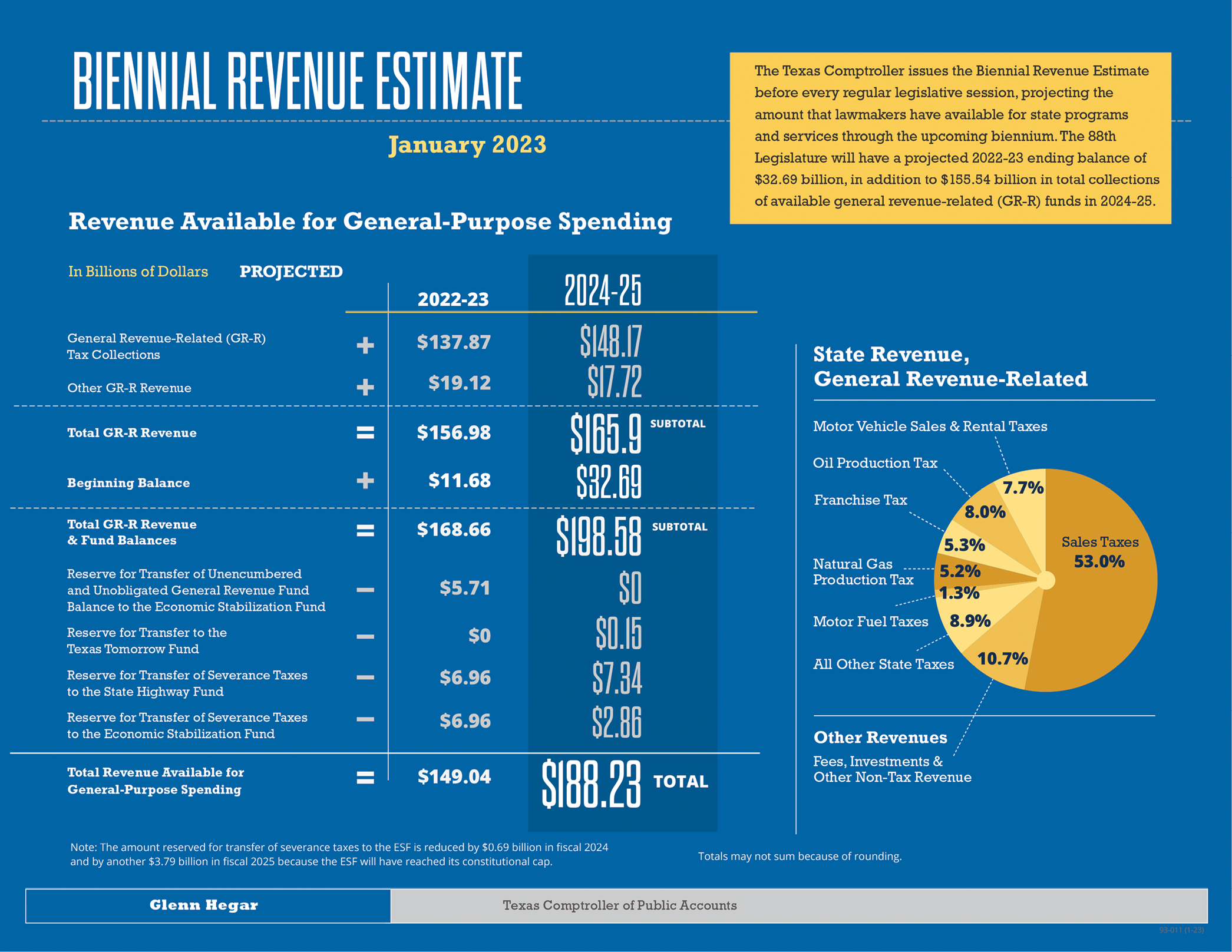 By every measure, Texas not only passes these tests; it aces them. A case in point is the recent announcement of the eighth-largest project in the 34-year history of the Development Corporation of Abilene. 
ABI Windows, a second-generation, family-owned small business based in New Mexico, announced on March 8 that it will invest $42.5 million and create 175 full-time jobs in Abilene.
The Abilene City Council approved an $8.48 million incentive package that will pave the way for ABI building a 150,000-sq.-ft. production facility in the city. "These are quality, well-paying jobs for the citizens of Abilene," said Mayor Anthony Williams. "We're proud ABI Windows has chosen to invest and grow here in Abilene."
The news came just six months after Bridgestone Bandag announced a $60 million investment into expanding its operations in Abilene. The manufacturer of tire retread will expand its existing 200,000-sq.-ft. plant by 50,000 sq. ft. and create 25 new full-time jobs.
Where Wealth Is Welcomed
Projects like these are occurring all over Texas because businesses see a bright future in a state that treats capital well and provides a safe haven for investors. 
In 2022, Texas secured more corporate facility projects than any other state in the nation, winning the coveted Site Selection Governor's Cup by landing 1,028 such deals. That marked the 11th consecutive year that Texas claimed the No. 1 spot.
Gov. Greg Abbott helped deliver this record-setting performance; and he knows what it takes to stay on top. When interviewed about this unprecedented run of economic success, he said, "Texas is in competition with the world."
The metrics say that this is one race Texas will win.