C
oming from rural, western Iowa, where he remembers Friday night football games being played by the glow of car and truck headlights, Dale Hansen was in for a shock when he arrived in Dallas in 1980 for a TV sportscasting job.
"I was going over to SMU to do an interview with the football team," Hansen recalls, "and I accidentally pulled into Highland Park High School." It was an easy mistake to make, he remembers, "because the Highland Park football facility could have belonged to a college or university. I was sure I was at SMU. The field had astroturf. I'd never seen anything like it."
More than 40 years later, Hansen retired in 2021 as the "Dean of Texas Sportscasters," an honor officially bestowed upon him by the Texas Legislature. During a career that earned him a house full of awards and his own vast legion of fans, the outspoken Hansen became deeply attuned to the Lone Star State's love affair with sports and its pride in the fields its games are played upon.
"In Texas," he says, "we will do anything for sports. We spend $70 million on high school football stadiums and don't bat an eye.  
We have Little League baseball fields that could literally host a World Series. There's no limit," Hansen marvels. "And on Friday night," he says, "we're gonna light it up."
The state's most celebrated high school football palaces include Cy-Fair FCU Stadium in Houston, Memorial Stadium in Mesquite and the venerable R.R. Jones Stadium, built in 1916 and still home to the El Paso High School Tigers.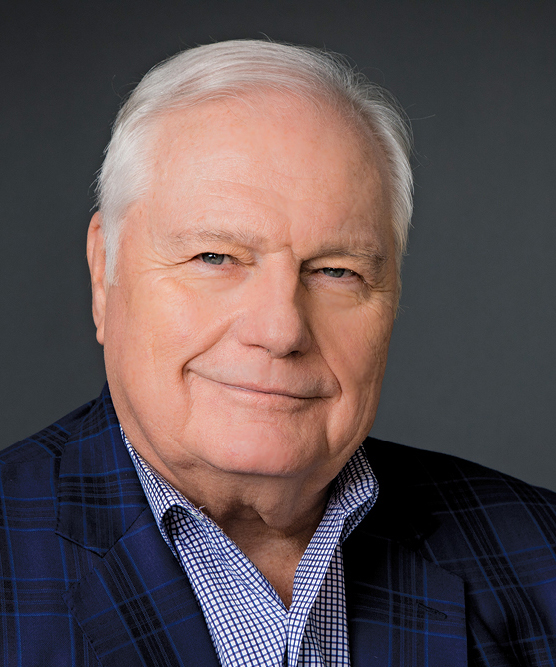 "On Friday night, we're gonna light it up. "
— Dale Hansen, Texas Sportscasting Legend
As perhaps the crown jewel, Hansen cites Eagle Stadium in Allen. Completed at a cost of $60 million by the Allen Independent School District, Eagle Stadium was hailed as the finest high school football stadium in the country when it opened a decade ago with 18,000 seats, dozens of concession stands, a three-level press box and a massive HD video board for in-game replays. 
"If they built a high school facility back in Roman times," wrote Bleacher Report of the complex north of Dallas, "it would look similar to Allen I.S.D. stadium."
Says Hansen: "It's just what we do."  
In fast-growing Collin County, where Melissa High School christened its multisport, $21.3 Melissa Championship Center in 2021, another monument to scholastic sports is rounding into shape. Bearing a projected $35 million price tag, Melissa High's Coach Kenny Deel Football Stadium is expected to be complete for the upcoming 2023 season. 
Golf, Anyone?
As of last August, Texas boasts one of the world's great golf facilities. Four years earlier, the PGA of America stunned the golf world by announcing plans to leave its longtime home in Palm Beach Gardens, Florida, and build a veritable golf mecca on 660 acres of undeveloped, former ranch land north of Dallas.
Ordaining the gleaming, new PGA Frisco, a sprawling headquarters and recreation complex, CEO Seth Waugh proclaimed Frisco to be "the Silicon Valley of Golf," much more, he said, than just the home of the PGA. To Hansen, ever-expanding Dallas is "a natural fit" for the PGA and its dreams. 
"First, we have the airport, one of the biggest and best in the country, from which you can go pretty much anywhere you want in about two and a half hours. That's huge, and a hell of a boon for an organization like the PGA."
The new PGA facility joins numerous other golf-related businesses headquartered in the Dallas area, including Topgolf, Drive Shack, Arcis Golf and Invited, the hospitality and leisure company formerly known as ClubCorp. Texas, Hansen is quick to point out, has long been a hotbed of professional golf, having spawned the careers of the golfing legends Ben Hogan, Byron Nelson, Kathy Whitworth, Lee Trevino and Ben Crenshaw.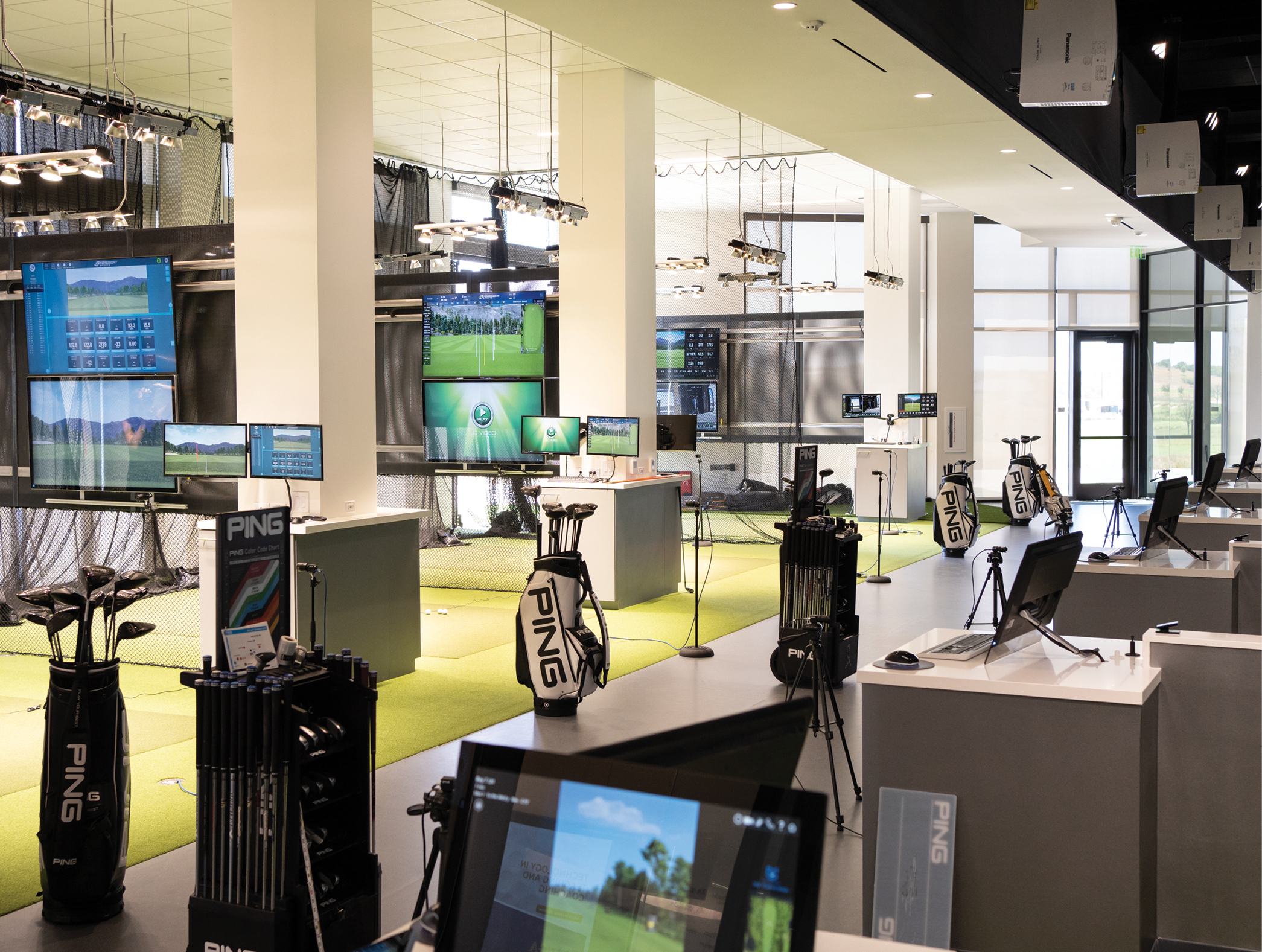 Inside the new home of the PGA of America in Frisco, Texas.
Courtesy of PGA of America
"And now," he notes, "we have Jordan Spieth, Bryson Dechambeau, Scottie Scheffler and Kelly Kraft. They all live here."
PGA Frisco is projected to drive $2.5 billion of economic impact over the next 20 years. With the recent unveiling of the 510-room Omni PGA Frisco Resort, the vision of the $550 million complex is nearing fruition. The resort features a teched-out, 30-acre practice facility, a two-acre putting course, conference space, a "golf retail experience" and high-end performance center. 
Acclaimed golf architect Gil Hanse designed one of two championship layouts at PGA Frisco, upon which more than two dozen PGA of America championship events are scheduled already. They include the 2025 KPMG Women's PGA Championship followed by the PGA Championship to be held at PGA Frisco in 2027. A Ryder Cup seems likely in the not-too-distant future.
The Ultimate Fan
Bombastic and barrel chested, Dale Hansen will be remembered by Texas sports fans as the amiable gadfly prone to posing uncomfortable questions and saying the darndest things on air. There was the live interview with Cowboys head coach Barry Switzer that teetered toward a brawl. The relentless jabs at the team's combustible owner Jerry Jones for not having won more Super Bowls. 
"He's turned losing into a fine art," Hansen fairly shrugs at the Dallas Cowboys' enduring mystique.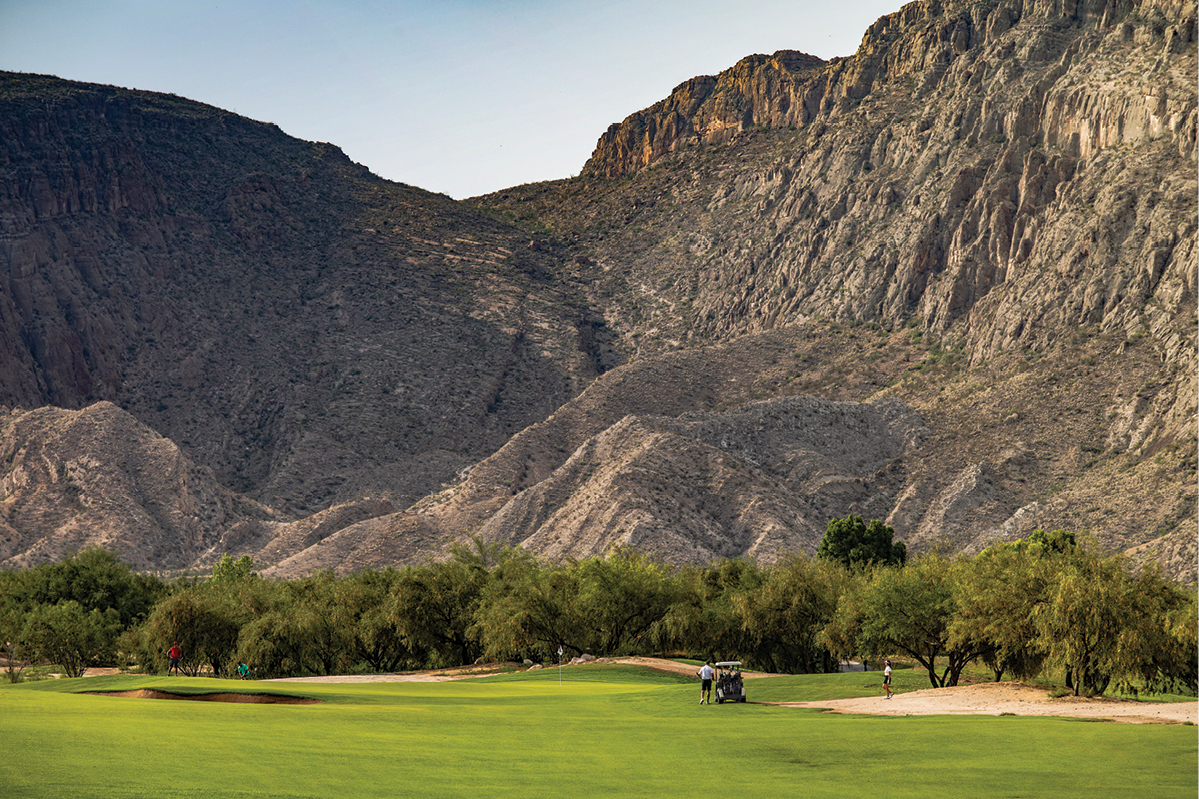 The Lajitas Golf Resort in Terlingua, Texas, is situated in the historic and picturesque Big Bend region.
Photo courtesy of Travel Texas
Asked to name the greatest of the great Texas athletes, Hansen cites the aforementioned gallery of golfers along with the NFL's Sammy Baugh, "Dandy Don" Meredith and Eric Dickerson, basketball's Shaquille O'Neal, baseball flamethrower Nolan Ryan and track star Michael Johnson. An irrepressible fan himself, Hansen once proclaimed himself "president of the Troy Aikman fan club." 
"I'm real proud of that," deadpanned the former Cowboy quarterback, now ESPN analyst. "It's one of those numerous times you wish he'd keep his mouth shut."
In a valedictory interview with Cowboys owner Jones, Hansen noted that the team hadn't won a Super Bowl in a quarter century, and demanded to know why the upcoming season might be any different.
"As you know," Hansen needled, "I'm retiring, and a lot of people are pleased about that. How about you go with me, and we'll make everybody happy?"