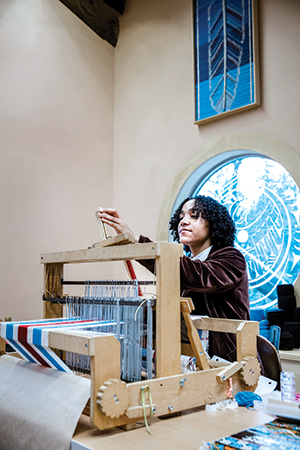 Washington is the No. 2 state in the nation for higher education, according to U.S. News & World Report. 
Boasting a highly educated, skilled and motivated workforce, more than 91% of the state's residents are high school graduates (compared to 83% nationally) and 35.5% have at least a bachelor's degree. Washington's wealth of higher education institutions includes one national laboratory (out of 10 in the nation), six public universities, 27 private colleges and universities and 34 community and technical colleges. 
Washington state offers a variety of programs to encourage higher educational attainment. One of the most popular, the Washington College Promise program, allows eligible lower-income students to pursue postsecondary education at 65 public and independent colleges across the state. The scholarship was recently expanded to guarantee financial aid to more students. 
With so many assets in the higher education sector, opportunity is in every corner of the Evergreen State. The following pages provide an overview of some of Washington's most prominent four-year universities. 
University of Washington
Washington is home to one of the best universities in the world. The University of Washington (UW) is the state's largest with more than 60,000 students annually. The university made headlines when it moved up two spots to the No. 8 ranking on the 2021 U.S. News & World Report's Best Global Universities rankings. The UW maintained its No. 2 ranking among U.S. public institutions.
The UW flagship campus is located in Seattle and has two additional campuses in Bothell and Tacoma.  The Seattle campus ranked No. 3 in CNBC Make It list of schools that "pay off the most" ranking, UW Bothell ranked No. 1. Additionally, Washington Monthly ranks UW Tacoma No. 4 in its "Best Bang for the Buck – West" rankings. 
Known for its affordability, the university offers its "Husky Promise" which guarantees full tuition and standard fees will be covered by grant or scholarship support for eligible students from the state of Washington. According to the university, 63% of UW undergraduates graduate with no known debt. Those who do borrow funds still graduate with less student debt than the national average.
Washington State University
Washington State University (WSU) enrolls approximately 31,000 students annually across its six campus. In addition to WSU's flagship campus in Pullman, the university has campuses in Spokane, Tri-Cities, Vancouver, and Everett, as well as its online Global Campus. 
As one of the country's top research universities, WSU is one of 115 college and universities in the U.S. with the "highest research activity" in the Carnegie Classifications. According to the National Science Foundation, WSU saw $345 million in total expenditures for the system in FY 2019.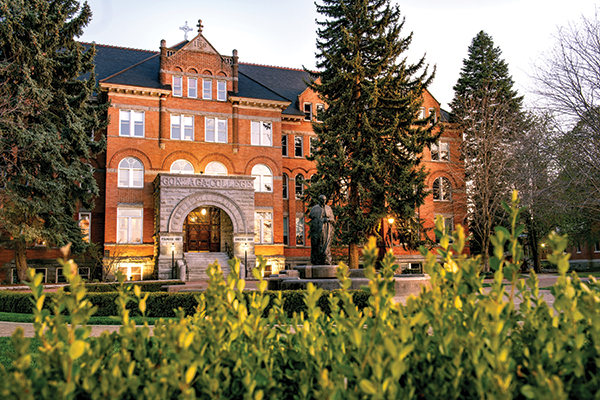 College Hall, Gonzaga University
Photo by Zack Berlat courtesy of Gonzaga University 
Gonzaga University
In Spokane, Gonzaga University is ranked in the top 20% in the "National Universities" category by U.S. News and World Report in its 2022 rankings, the university's third year in that category of 391 schools. Its School of Engineering and Applied Science is ranked in the top 9% among 239 nondoctoral programs; its undergraduate nursing program is in the top 11% of 694 programs; and its undergraduate business program is among the top 16% of 514 programs ranked. Gonzaga advanced to 13th for Best Undergraduate Teaching, and just 2% of its classes have more than 50 students. Additionally, the university boasts a first-time pass rate for CPA exams that places it among the top 10 in the country for large programs; it's No. 1 on the West Coast. Among all accounting programs, Gonzaga is ranked 17th. The school's part-time MBA program is ranked 46th in U.S. News' Best Graduate Schools rankings for 2022.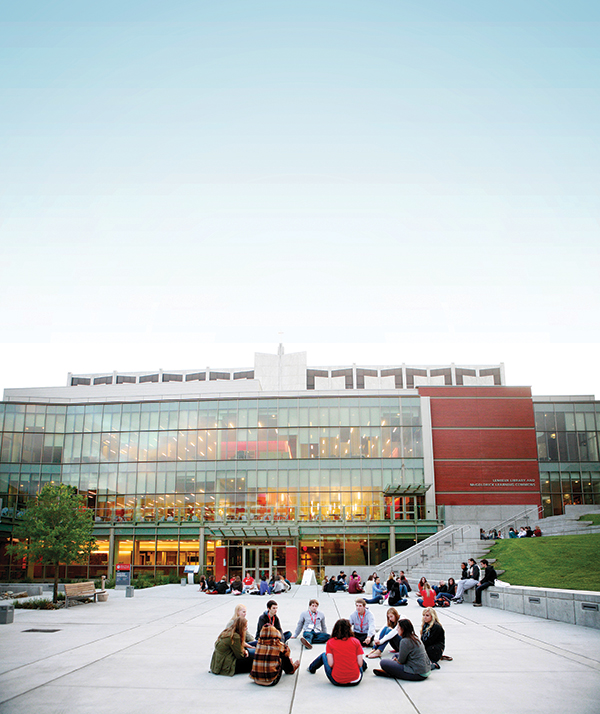 Lemieux Library and McGoldrick Learning Commons, Seattle University
Photo by Yosef Kalinko courtesy of Seattle University
Seattle University
Located on 50 acres in the heart of the city, Seattle University (Seattle U) enrolls more than 7,200 each year at its eight schools and colleges. Seattle U is ranked among the top national universities for its academics, value and sustainability measures. For several years running, the university has been recognized as the one of the best in the nation by organizations including the Wall Street Journal, the Princeton Review, Fulbright Scholars and more. 
Seattle U has more than 90,000 alumni across the globe, though 70% of graduates remain in the state after graduation. Prominent employers of Seattle U graduates include companies like Alaska Airlines, Amazon, The Boeing Company, Costco, Expedia, Fred Hutchinson Cancer Research Center, Microsoft, T-Mobile and others. 
Western Washington University
With more than 15,000 students enrolled annually, Western Washington University (Western) is an educational powerhouse in the Northern Cascades. Western's flagship campus is located approximately 90 miles north of Seattle in Bellingham and has satellite locations in Anacortes, Bremerton, Everett, Port Angeles and Poulsbo. 
Western is consistently ranked among the best colleges in the nation and in the Pacific Northwest. Situated within a natural, coastal setting the university prides itself on being one of the most sustainable "green" campuses in the nation. Academically, the university holds no shortage of accolades. Washington Monthly recently ranked Western No. 20 out of more than 600 masters-granting universities. The university is also among the top producers of Fulbright winners and has ranked highly among public colleges for value. 
Eastern Washington University
Located approximately 20 miles from Spokane, Eastern Washington University (EWU) in Cheney enrolls more than 12,000 students annually and offers programs in Bellevue, Everett, North Seattle and Spokane. 
With a focus on innovation, EWU is home to the only undergraduate industrial robotics and automation program in a three-state area. Additionally, EWU and its Center for Entrepreneurship is making waves with its nationally recognized program. In Spokane, The Catalyst is the region's first zero energy building and will facilitate growth for local businesses and industry. EWU will open a new $68 million interdisciplinary Science Center this fall which will include state-of-the art laboratories and classrooms. 
The Evergreen State College
The Evergreen State College is nestled across 1,000 acres of woodland and waterfront on the southern end of Puget Sound. 
Evergreen's reputation for strong academics and moderate cost have placed it among the top regional universities. Known for its small class sizes, Evergreen has been noted as one of the best in the nation for providing outstanding first-year experiences for freshmen. U.S. News & World Report ranked Evergreen the No. 1 Most Innovative School in the West, earlier this year.