Washington's wine industry is the second in the nation, behind only California. Already well-known for its thriving agricultural base, Eastern Washington has proven to be an ideal grape growing region. Washington produces over 17 million cases of wine in 80 varieties from its 19 wine growing regions, representing a total in-state economic impact of more than $8 billion.
"People are shocked when they come up here. Their perception of Washington is generally what they see about Seattle," Steve Warner, president of the Washington State Wine Commission, explains. "What they don't recognize is that there is a huge mountain range between Eastern and Western Washington. Eastern Washington only gets about 6-8 inches of rain a year, so we get far less than other cities like Seattle. It's very dry and we get about 300 days of sunshine a year. And we also have long days because we're so far north, we get about an hour and a half more of sunlight a day in the peak of summer than places like Napa Valley."
All of these elements combined have created the perfect environment in which to grow the state's No. 1 agricultural product, wine. When the industry got its start in 1983, there were only 40 licensed wineries. Today there are more than 1,000 wineries and 400 growers. With approximately 60,000 acres currently dedicated to grapes, there's plenty of room left to grow. Warner says the state estimates there is as much as 200,000 acres available for the industry.  On average the state adds four new wineries per month.
Washington wines are recognized for their high quality, taste and value. For many years, Wine Spectator Magazine has recognized Washington state wines for having the highest average percentage of 90+ point rated wines compared to every major wine producing region in the world. Washington wines are also available at a lower average price for those same 90+ rated wines, thanks to Washington's abundant, affordable land prices.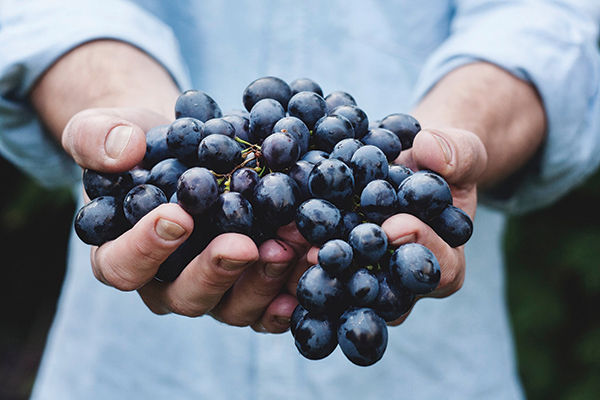 Pour on the Research
Located in the heart of Washington wine country, the Ste. Michelle Wine Estates Washington State University Wine Science Center is one of the industry's greatest resources in the state. The state-of-the-art Wine Science Center was developed in 2015 in partnership with the wine industry. The 40,000-sq.-ft. center is used for teaching and research and is among the most technologically advanced wine research and education facilities of its kind in the world.