Washington's natural amenities offer a wealth of variety. From rainforest to desert, alpine meadows to wetland estuaries, there is no shortage of outdoor recreational opportunities including climbing, hiking, biking, boating, fishing, and just about everything else under the sun. 
This natural abundance has given birth to a thriving outdoor recreation sector in Washington state. 
According to the 2020 Economic Analysis of Outdoor Recreation in Washington State by Earth Economics, the state's outdoor recreation industry has grown significantly since 2015. Overall, the state has seen a 30% increase in outdoor participation and 22% increase in consumer spending. Supporting some 264,000 jobs across the state, the outdoor recreation industry contributes an estimated $40 billion to the economy. 
"This report shows the enormous value that outdoor recreation brings to Washington's economy," said Gov. Jay Inslee. "I hope that the people of our state continue to explore our state's parks, forests and waterways with appropriate precautions taken to ensure the health and safety of participants and those who work in outdoor recreation. This is an important aspect of our state's economy and will continue to be as we take steps to safely re-open."
The statistics are from 2019, before many recreation spots were temporarily closed because of the COVID-19 pandemic. The report shows that 1 in 17 jobs in Washington are tied to outdoor recreation spending.
The term "outdoor recreation" covers a wide swath of outdoor activities including forestry services, tourism and manufacturing. As such, innovative companies making everything from insulated gaiters to mountain bikes and more have set up shop in the state. 
Some of the largest and most notable companies to emerge out of Washington state's natural abundance include Eddie Bauer, REI, Outdoor Research, Filson, Cascade Designs, Accell North America and Brooks Running Company. 
"I think there's a simple reason why we've had such a large amount of iconic outdoor companies founded here, and that's because the amazing variety and availability of great outdoor recreation," said Jon Snyder, Outdoor Recreation and Economic Development Senior Policy Advisor to Gov. Jay Inslee. "It's stunning here and that has inspired a lot of these companies."
Snyder points out that Washington state recognizes it is the ancestral lands of 29 federally recognized Indian Tribes and aims to be a good steward of those lands. Governor Jay Inslee has prioritized the industry and has led a variety of efforts to encourage participation and employment in the outdoor recreation industry. 
Some of these efforts include the No Child Left Inside program, which encourages children to explore parks and other wild places across the state. In June, Gov. Inslee announced $4.5 million in grants awarded by the Washington State Parks and Recreation Commission. The grants will help more than 50,000 children spend 1.5 million hours outdoors enjoying activities including hiking, camping and kayaking. 
REI Embraces Remote Work
REI, one of Bellvue's most famous companies, is undergoing a massive operational shift as a result of the pandemic. 
In 2020, REI, the nation's largest retailing co-op, announced the sale of its new 400,000-sq.-ft. Bellevue campus to Seattle-based tech giant, Facebook. REI originally announced plans for the new headquarters in 2016, to be built on an 8-acre site in a developing, transit-oriented neighborhood called the Spring District. Construction began in 2018 for an intended mid-summer 2020 move-in date. 
"The dramatic events of 2020 have challenged us to re-examine and rethink every aspect of our business and many of the assumptions of the past. That includes where and how we work," said REI President and CEO Eric Artz, in a video call with employees. "As a result, our new experience of "headquarters" will be very different than the one we imagined more than four years ago."
The company is shifting into a more distributed work model and will have several "headquarters" across multiple satellite locations in the region — rather than one single location. 
REI has said it will lean into remote working as an ingrained, supported, and normalized model for headquarters employees, offering flexibility for more employees to live and work outside of the Puget Sound region and shrinking the co-op's carbon footprint.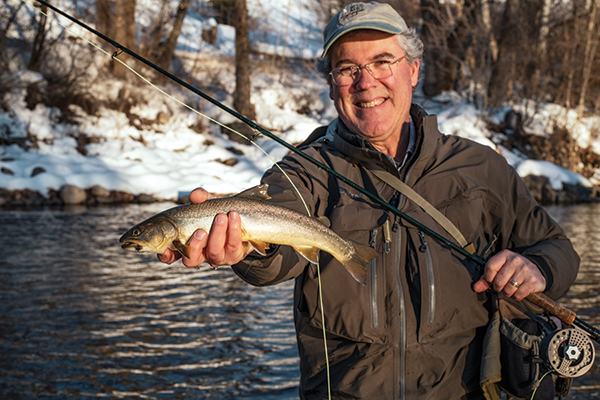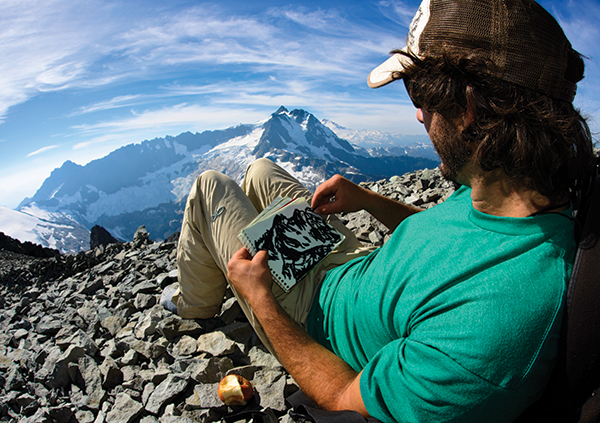 ABOVE: Trout Fisherman in Winthrop
RIGHT: Break time for a mountain hiker
Photos courtesy of Washington Tourism Alliance