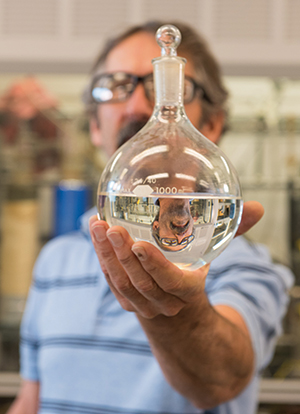 With four communities in one, the Tri-Cities area is one of Washington's economic powerhouses, and it's only growing stronger by the minute. 
The Tri-Cities region is located right in the heart of the Pacific Northwest and represents the Kennewick-Pasco-Richland MSA in Benton and Franklin counties. Each of the communities borders one another, making the area feel like one uninterrupted midsized city, and offers a low cost of living, low property taxes, and a thriving business community for successful, growing companies. In fact, the Tri-Cities is one of the few metro areas along the West Coast that has a lower cost of living than the national average.
Located just 3.5 hours from the Seattle metro area, the Tri-Cities is a major hub for R&D, technology, manufacturing, agriculture, retail and healthcare. Several global giants have operations in the area including Amazon, Amentum, Battelle, Bechtel National, Framatome, LambWeston, Packaging Corporation of America, Reser's Fine Foods, Tyson Fresh Meats and many others.
Ideally situated at the confluence of the Columbia, Snake and Yakima Rivers, the Tri-Cities has a robust transportation network with access to the state's deepwater ports. Linked to all the major population centers in the Pacific Northwest, Northern California and Western Canada, the region is an attractive location for major distribution operations. Amazon, which currently operates a call center in Kennewick, recently selected Pasco for two new 1-million-sq.-ft. warehouses where it will hire more than 1,500 full-time employees. When built, the two new Pasco warehouses will be among the largest in North America.
On top of it all, the Tri-Cities has a uniquely qualified talent pool that includes some of the brightest minds in the country. The area is home to a highly educated workforce with more scientists and engineers per capita than anywhere else in the nation. Washington State University Tri-Cities is a leading public research university with a focus on energy, environment and agriculture. The university enrolls 1,558 students annually. Another of the region's key higher educational institutions is Columbia Basin College in Pasco which enrolls some 10,157 students annually.
With so many resources available for industry, it's little wonder the region is experiencing profound population growth and investment from industry.
The Northwest's Research Powerhouse
"The diversity of the research going on at PNNL is staggering," said Tony Peurrung, Deputy Director for Science and Technology for Pacific Northwest National Laboratory (PNNL).
"The diversity of the research going on at PNNL is staggering."
— Tony Peurrung, Deputy Director for Science and Technology for Pacific Northwest National Laboratory (PNNL)
PNNL is one of the country's leading national laboratories with key strengths in chemistry, Earth sciences, biology, and data science, which are the foundation for innovations that advance sustainable energy and national security. PNNL spends $1.1 billion annually on scientific research with a total economic output of $1.59 billion. PNNL is the largest employer in the Tri-Cities region and one of the largest in Eastern Washington. More than 5,000 scientists, engineers and support professionals are employed at the lab, which generates approximately 7,500 jobs throughout the state. Additionally, 198 companies grew out of innovations that began in the lab.
Already home to more than two dozen state-of-the-art facilities, PNNL's primary campus in Richland is growing. The U.S. Department of Energy is investing $75 million into a new Grid Storage Launchpad facility, which will boost clean energy adaptation and accelerate the development and deployment of long-duration, low-cost grid energy storage. PNNL's new 140,000-sq.-ft. 
Energy Sciences Center was recently constructed to accelerate scientific discovery in chemistry, materials science and computing and will enable collaboration and idea-sharing between PNNL scientists, industry, and partners at the University of Washington, Washington State University and other institutions.
"We steward the research and development capabilities created by the federal government's investment of several billion dollars. One of the leading goals of this investment is to strengthen US industry," Peurrung said. Pointing to examples like the lab's atomic and molecular-level battery storage research, he notes even large companies would struggle to replicate the kind of research capabilities available to PNNL's industry partners.
"You'd have to get these people hired and in one place. They need to be armed with equipment and tools and then given a decade to develop the technology. That's a hard thing," he said. "Here we are, a national lab, with all that capability, and we want to help and partner with industry. PNNL can greatly accelerate the innovation and development process and take years off the time required to get to the point where you can manufacture things and sell them economically and profitably."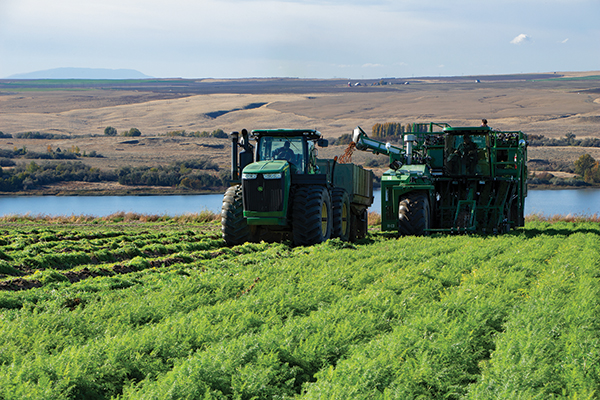 The New Race to Nuclear
The newly formed TRi Energy Partnership was created in response to the Department of Energy's Advanced Reactor Demonstration Program (ARDP), which aims to spur commercial demonstration of advanced nuclear reactors across the U.S. X-energy, Grant County Public Utility District (Grant PUD) and Energy Northwest are partnering to develop and build a commercial Xe-100 advanced reactor on a site north of Richland. The project is currently in the running with another Washington-based reactor company to become the nation's first commercial advanced nuclear reactor.
Development of the project will occur over a period of seven years and will cost approximately $2.4 billion to construct. Previously, nuclear reactors would require over a decade to build with costs reaching up to $10 billion. Advanced reactors have a smaller footprint and are designed with enhanced safety features. The smaller footprint and ability to quickly change energy output makes them an ideal complement to intermittent renewable energy resources like wind and solar.
The 320-megawatt plant, consisting of four 80-megawatt reactors, will be constructed at the Hanford nuclear reservation, which was used to produce plutonium for atomic weapons between 1943 and 1987. This legacy of nuclear innovation and development as well as the region's large, skilled workforce and extensive nuclear expertise, make the Tri-Cities an ideal place to construct this potentially world-changing technology.
Washington State is on a mission to have 100% carbon-free electricity by 2045 and advanced nuclear energy can play a key role in meeting the state's energy mandates by integrating with renewable electricity sources. While the project is still in its initial stages, Jason Herbert, Senior Director for External Strategy of New Nuclear Development, Energy Northwest, said he's confident in the project's future.
"The reliability and certainty of the greater Tri-Cities community is what really did it."
— Stan Ryan, CEO, Darigold
"The tremendous community support we've seen is one of the key reasons for looking at the Tri-Cities and the central Washington area," said Herbert. "There is a whole lot of support for nuclear power in general and for this opportunity for new nuclear. I think a lot of people recognize that this could be a pretty transformational development, and it can happen. Having that support from your local communities, city councils, counties — it takes away a lot of potential problems in the future."
Farms of the Future
While Washington's agricultural strengths have been well known for decades, the Tri-Cities' unique blend of technology, research and innovation is creating a business environment that's ripe for investment.
Disruptive AgTech company Local Bounti, for one, is planting its seeds in Pasco, with low energy costs and a highly-skilled regional workforce — an attractive offering for tech-based agribusinesses. Founded in 2018 by two former energy industry executives, the company is constructing its second of an expanding network of high-tech greenhouse complexes in Pasco. Its flagship facility is based in Hamilton, Montana.
Local Bounti — which unveiled its expansion plans this summer shortly before announcing a merger to go public with a $1.1-billion business combination agreement with Leo Holdings III Corp. — is quickly emerging as a leader in controlled environment agriculture (CEA) with its proprietary technology and breakthrough greenhouse farming business model. The company grows local, longer-lasting fresh and sustainable leafy green produce, delivering across the Western U.S. within 48 hours of harvest.
The greenhouse complex in Pasco, which will be 3 times the size of Local Bounti's current Montana facility, will sit on 28 acres that will grow produce using a hybrid of vertical farming and hydroponic greenhouse farming. 
"Local Bounti is all about building local facilities, operated by local teams, to deliver the highest quality sustainable produce to local consumers who care about nourishing their families with fresh, healthy food," said Kathleen Valiasek, Chief Financial Officer of Local Bounti. "We're excited to bring to the Pasco community our state-of-the-art greenhouse, which will be about three times the size of our flagship Hamilton facility."
Valiasek explained that the company chose the site, located within an Opportunity Zone, as a result of the city's "excellent infrastructure, transportation, electricity and water availability. Pasco is also a growing community with experience in food production and manufacturing — both positive considerations from a workforce perspective."
In June, Seattle-based Darigold, Inc. announced plans to build a new premium protein and butter operation at the Port of Pasco. The announcement represents an investment of approximately $500 million and is expected to create over 1,000 onsite and indirect supply chain and service jobs.
The new facility will feature state-of-the-art technologies designed to reduce greenhouse gas emissions and will cut the company's existing baseline by 25%. The methane extracted will be used as a natural gas substitute reducing the company's fossil fuel use. The 400,000-sq.-ft. facility will also use an anaerobic digestion technology as part of its onsite wastewater treatment strategy. In an effort to further reduce its environmental impact, the site will include infrastructure to accommodate future electric vehicles as the company is considering a potential conversion of its large fleet of semi-trucks. Construction is expected to start in early 2022.
Stan Ryan, Darigold CEO, said the company looked at 50 sites across Oregon, Idaho and Washington. The primary goals for the site were proximity to customers, ports and farms. Darigold is a subsidiary of the Northwest Dairy Association which is owned by 350 dairy farmers across the Northwest, so Ryan said it was extremely important to get this investment right. At the end of the day, he said, it was the Tri-Cities commitment to the project and follow-through that sealed the deal.
"The reliability and certainty of the greater Tri-Cities community is what really did it," Ryan explained. "I think the Tri-City Development Council (TRIDEC) took us way down the road early on and got us connected with the right people. That helped us make all the right comparisons. The confidence of TRIDEC, the City of Pasco, Franklin County and the Port of Pasco that they would deliver what they said and that they knew what they were doing. They had the confidence and competence that said this wasn't their first rodeo. They'd been through it a couple of times. They knew how to execute everything we needed to get done. That reliability of follow-through was really the singular issue that made us want to come here." 
 
Growing at Home
AgriNorthwest, an affiliate of The Church of Jesus Christ of Latter-day Saints, has had a large and growing presence in the Tri-Cities area since 1968. The company recently purchased 18,000 acres of farmland adjacent to its home base in Benton County and also completed construction of a new state-of-the-art onion processing plant near Plymouth, Washington, south of the Tri-Cities.
"The Columbia River Basin is one of the most productive agricultural areas in the world," said Pat Tolman, Vice President of AgriNorthwest. "Being part of this fertile region has been vital to our success over the years. Soil, water and weather are ideal here, not to mention the presence of essential ag industry suppliers, well-developed transportation, and a wide variety of food processors, several of which are key customers for us. These strengths make Tri-Cities an ideal location for anyone looking to invest in agriculture."
---
This investment profile was prepared under the auspices of the Tri-City Development Council. For more information visit www.TRIDEC.org, call (509) 735-1000 or email kdye@tridec.org.