| | | | | |
| --- | --- | --- | --- | --- |
| | | | | The premier source of news on corporate facility location & area economic development |






These events are sponsored by Site Selection magazine.
World Free Zone Convention
Feb 27 - Mar 1, 2016 - Bangkok, Thailand
IAMC Spring 2016 Professional Forum
Mar 12 - 16, 2016 - New Orleans, LA
2016 Reed - MIPIM Conference
Mar 15 - 18, 2016 - Cannes, France
2016 Supply Chain & Transportation USA
Apr 4 - 7, 2016 - Atlanta, GA
2016 AIM - Annual Investment Meeting
Apr 11 - 13, 2016 - Dubai, UAE
Georgia Logistics Summit
Apr 19 - 20, 2016 - Atlanta, GA
2016 MAEDC - Best Practices Conference
May 18 - 20, 2016 - Columbus, OH
BIO International Convention
Jun 6 - 9, 2016 - San Francisco, CA
IEDC Annual Conference
Sep 25 - 28, 2016 - Cleveland, OH
CINDE
Nov 15 - 17, 2016 - Burlington, Canada
Visit our events calander for more.



Three reports released in Davos paint a landscape of global risk and opportunity, in Half a World Away.




In The Main Ingredient, Patty Rasmussen finds that workforce matters when it comes to customer contact centers.




The next train to Clarksville, Tenn., will include a new Google data center, in We Can't Wait!




For advanced manufacturers who want to thrive in the future, every day is National Manufacturing Day, in Signs of Progress.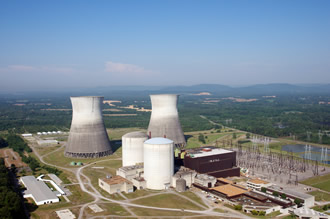 Photo courtesy of TVA

Unfinished symphonies are played all the time. Unfinished nuclear plants are not. This week TVA revealed it was pursuing first steps toward the potential sale of its $5-billion Bellefonte Nuclear Plant site, a 1,600-acre peninsula located on Guntersville Reservoir near Hollywood, Ala., not far from TVA's closed Widows Creek coal-fired power plant site where Google is building another data center. Construction began at Bellefonte in 1974, but it has never produced a kilowatt. Watch for a full report in the March edition of The Site Selection Energy Report.






The CaliBaja region is gearing up to host this year's WORLD FORUM for Foreign Direct Investment, April 3-6, 2016, in San Diego, Calif.

In addition to the return to the WORLD FORUM stage of moderator extraordinaire Ali Velshi of Al Jazeera, confirmed speakers include Martin Ford, Silicon Valley star and author of "Rise of the Robots," recently named Financial Times and McKinsey Business Book of the Year; Peter Zeihan, author of "The Accidental Superpower" and firm believer in the role played by mountains, rivers and oceans in a nation's competitive advantage; and former Fortune editor and current Editor-in-Chief of Yahoo Finance Andy Serwer.

Contact lauramartin@conway.com for more information.

14th World Free Zone Convention

Text Advertisement
Join the Site Selection team, along with Zone Operators, Zone Authorities, IPAs and other Free Zone representatives at the 14th annual World Free Zone Convention in Bangkok, Thailand on February 29th to March 1st. For more information on the event, click here.

"Why do I read Site Selection?"

Site Selection is one of the more important publications that I read. The articles usually provide me much more insight into the decision-makers' processes and mindsets. They also give me substantive information to consider, with much of it being on the leading edge. The articles make me think about how they can improve my clients' portfolios. I find myself cutting out articles and forwarding such information to my clients for consideration. To me, Site Selection, along with a few other periodicals, is important to my business. "

- Michael Rareshide
Partners National
Real Estate Group, Dallas, Texas

Editor - Adam Bruns