| | | | | |
| --- | --- | --- | --- | --- |
| | | | | The premier source of news on corporate facility location & area economic development |






These events are sponsored by Site Selection magazine.
2016 MAEDC - Best Practices Conference
May 18 - 20, 2016 - Columbus, OH
BIO International Convention
Jun 6 - 9, 2016 - San Francisco, CA
IAMC International Forum
Jun 21 - 23, 2016 - London, UK
IEDC Annual Conference
Sep 25 - 28, 2016 - Cleveland, OH
IAMC Fall Professional Forum
Oct 8 - 12, 2016 - Indianapolis, IN
CINDE
Nov 15 - 17, 2016 - Burlington, Canada
Visit our events calendar for more.



In an exclusive report from the recent World Forum on FDI in San Diego, Ron Starner reports that The Robots Are Coming. Are you ready?





As the federal showdown with North Carolina continues, Still Open for Business reports that the jury's still out on whether boycotts and bluster truly impact a state's business climate.




What do the Top Deals of the Year have in common? Opportunities for growth — in innovation, market share, GDP and, in many cases, human potential as well as profit.




The higher education institutions of Iowa help it stand out from the crowd in Aligned for Discovery, a Site Selection Investment Profile.






Last week's Kentucky Derby put us in mind of a 2004 Derby Week report by our late colleague and Kentucky native Jack Lyne. (Breeders incentives were signed into law the following year. 2016 numbers from the Jockey Club show total racing purses in the state in 2015 surpassed $100 million for the first time in a decade.)


Elusive Quality (pictured), who then stood at Kentucky's Gainsborough Farm, sired four Champion two-year-olds, and today stands at Jonabell Farm (part of the Darley global Thoroughbred stallion operation) for a $40,000 stud fee (down from $100,000 in 2005).

Photo by Laura Lyne


The Hollingsworth Companies

Advertisement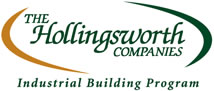 Unlike many Industrial builders, The Hollingsworth Companies is a long term partner in your business success. The Hollingsworth Companies will purchase the site, assist with the economic development authorities, help strategize to maximize incentives, develop and construct the building, and in most cases own the building for the life of your lease. The Hollingsworth team is here to assist you with the entire Industrial real estate process, from concept to profitability.
The Hollingsworth Companies, based in Clinton, Tennessee, is the largest non-urban industrial real estate development and construction firm in the southeastern United States with facilities in Alabama, Georgia, Indiana, Ohio, Missouri, Mississippi, North and South Carolina, Tennessee, and Virginia. The Hollingsworth Companies grow when our tenant's business grow, so we are there to support you in your success.
For 40 years, The Hollingsworth Companies has delivered on time and under budget. Whether you need Finish to Suit, Build to Suit, or Fund to Suit, consider The Hollingsworth Companies for your industrial real estate partner. To find out more click here or contact us at 865-457-3601.


"Why do I read Site Selection?"

For six decades, Site Selection magazine has always been a constant and consistent economic development and corporate real estate industry publication of the highest quality and standards. From its incredibly gifted and talented editorial staff -- Jack Lyne, Ron Starner, Mark Arend, Adam Bruns and John McCurry -- in both print and electronic versions, Site Selection magazine provides insights into current and future topics of interest that keep its readers up to date and aware of trends that directly affect their enterprises and bottom lines. These are just a few of the many reasons that I look forward with keen anticipation to receiving my hard copy of Site Selection each month, and receiving my weekly SiteNet Dispatch electronic updates!"

- Robin Ronne
Managing Director, CEO Council
Greater Fort Lauderdale Alliance


Editor - Adam Bruns