| | | | | |
| --- | --- | --- | --- | --- |
| | | | | The premier source of news on corporate facility location & area economic development |



Grow Abroad Conference 2016
Nov 22 2016, Berlin, Germany
FDI International Training Seminar
Nov 23 2016, Berlin, Germany
FDI International Training Seminar
Mar 28-29 2017, Chicago Illinois
The WORLD FORUM for Foreign Direct Investment 2017
May 22 - 24 2017, Shanghai, China
FDI International Training Seminar
May 22 2017, Shanghai, China
FDI International Training Seminar
Jun 13-14 2017, London, UK
Grow Abroad Conference 2017
Nov 21 2017, Berlin, Germany
FDI International Training Seminar
Nov 22 2017, Berlin, Germany
FDI International Training Seminar
Dec 2017, Dubai, UAE



ULI Fall Meeting
Oct 24 - 27, 2016 - Dallas, TX
Milken Institute California Summit
Oct 25, 2016 - Los Angeles, CA
TCI 2016-Global Changes: Challenges for Innovation Clusters
Nov 8 - 10, 2016 - Eindhoven, Netherlands
CINDE
Nov 15 - 17, 2016 - Burlington, Canada
FABTECH
Nov 16 - 18, 2016 - Las Vegas, NV
Gartner Data Center, Infrastructure & Operations Management Conference
Dec 5 - 8, 2016 - Burlington, Canada
FABTECH
Nov 6 - 9, 2017 - Chicago, IL
Visit our events calendar for more.




Governor Charlie Baker Signs $1-Billion Economic Development Package in Massachusetts.




Developers are becoming trusted advisers to hospital systems in Healthcare Services & Wellness Programs Form Perfect Unions.




EY's latest Beyond Borders report sheds light on why Either Cambridge is a Strong Bet for Biotech.



There's a big ol' merger pending between AT&T and Time Warner. Word on the street is that Time Warner's consolidation of 5,000 employees from multiple divisions in 1.5 million sq. ft. of office space at Hudson Yards (pictured) in the Big Apple will continue. We remember the days when Time Warner's TBS was growing by leaps and bounds in Atlanta.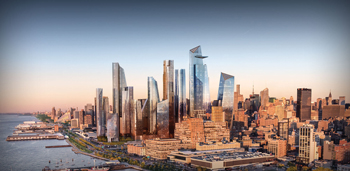 Photo-rendering courtesy of Related Companies

"Why do I read Site Selection?"

The United States is now the premier destination for global investment. Site Selection magazine is the publication-of-record for cutting edge public-private-partnerships leading the way in real estate, manufacturing, and infrastructure."

- Mikael Likosky
JD DPhil (Oxford Law), Director
NYU's Center on Law & Public Finance


Editor - Adam Bruns