| | | | | |
| --- | --- | --- | --- | --- |
| | | | | The premier source of news on corporate facility location & area economic development |



FDI International Training Seminar
Mar 28-29 2017, Chicago Illinois
The WORLD FORUM for Foreign Direct Investment 2017
May 22 - 24 2017, Shanghai, China
FDI International Training Seminar
May 22 2017, Shanghai, China
FDI International Training Seminar
Jun 13-14 2017, London, UK
Grow Abroad Conference 2017
Nov 21 2017, Berlin, Germany
FDI International Training Seminar
Nov 22 2017, Berlin, Germany
FDI International Training Seminar
Dec 2017, Dubai, UAE



2017 IEDC Leadership Summit
Jan 29 - 31, 2017 - Jacksonville, FL
World Free Zone Convention (WFZC)
Apr 2 - 6, 2017 - Qatar, UAE
2017 IEDC Federal Forum
Apr 9 - 11, 2017 - Washington, DC
2017 IEDC Economic Future Forum
Jun 4 - 6, 2017 - Little Rock, AR
SelectUSA Investment Summit
Jun 18 - 20, 2017 - Oxon Hill, MD
2017 Mid America Best Practices Conference
Jun 21 - 23, 2017 - Fort Wayne, IN
2017 IEDC Annual Conference
Sep 17 - 20, 2017 - Toronto, Canada
2017 TrustBelt Annual Conference
Oct 22 - 24, 2017 - Des Moines, IA
FABTECH
Nov 6 - 9, 2017 - Chicago, IL
Visit our events calendar for more.




The experts at Tractus Asia report that Tailwinds Elevate Growth in Indian Aviation.




Growth in Garmin's hometown and college towns is a sign that the Doors of Opportunity Are Wide Open in Kansas.




Direct Connections shows why California still leads the way in connecting the R&D pipeline from higher education to the corporate world.



With a tone suggesting incentives offered around the world were a sudden discovery, today The New York Times has published an investigative piece about the benefits provided to Foxconn (and therefore indirectly to its main customer Apple) in Zhengzhou, China. Site Selection readers knew all about the area's zones from this exclusive November 2015 contribution by John Kasarda.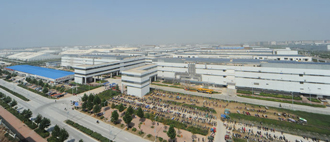 Foxconn's ZAEZ complex, which employs about 250,000, manufactures most of the world's Apple iPhones.
Photo courtesy of Zhengzhou Airport Economy Zone (ZAEZ)