| | | | | |
| --- | --- | --- | --- | --- |
| | | | | The premier source of news on corporate facility location & area economic development |



FDI International Training Seminar
Mar 28-29 2017, Chicago Illinois
The WORLD FORUM for Foreign Direct Investment 2017
May 22 - 24 2017, Shanghai, China
FDI International Training Seminar
May 22 2017, Shanghai, China
FDI International Training Seminar
Jun 13-14 2017, London, UK
Grow Abroad Conference 2017
Nov 21 2017, Berlin, Germany
FDI International Training Seminar
Nov 22 2017, Berlin, Germany
FDI International Training Seminar
Dec 2017, Dubai, UAE



2017 IEDC Leadership Summit
Jan 29 - 31, 2017 - Jacksonville, FL
World Free Zone Convention (WFZC)
Apr 2 - 6, 2017 - Qatar, UAE
2017 IEDC Federal Forum
Apr 9 - 11, 2017 - Washington, DC
2017 IEDC Economic Future Forum
Jun 4 - 6, 2017 - Little Rock, AR
SelectUSA Investment Summit
Jun 18 - 20, 2017 - Oxon Hill, MD
2017 Mid America Best Practices Conference
Jun 21 - 23, 2017 - Fort Wayne, IN
2017 IEDC Annual Conference
Sep 17 - 20, 2017 - Toronto, Canada
2017 TrustBelt Annual Conference
Oct 22 - 24, 2017 - Des Moines, IA
FABTECH
Nov 6 - 9, 2017 - Chicago, IL
Visit our events calendar for more.




NAI Mexico CEO Gary Swedback delivers exclusive and pointed commentary on Mexico's quick reaction to the US election in Unintended Consequences.





Harry Moser, founder of the Reshoring Initiative, has his own thoughts on the new administration and the already ongoing trend of bringing operations back home, in Perfect Storm: The Real Reasons Behind Reshoring.




Are locations making progress in quantifying skills required by capital investors? ACT's Principal Strategist for Workforce Engagement Debra Lyons answers this question and more in A Tough ACT to Follow, which includes our third annual state workforce development rankings.




In the world of optics and photonics, the German federal state of Thuringia is a beacon for the "century of light" ahead. Learn why in Shine On, a Site Selection Investment Profile.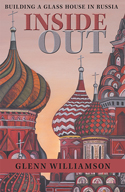 The news coming out of Russia lately ranges from odd to threatening to promising to bewildering to depraved. We have our own history of documenting Russia's unique real estate scene, most recently in a lively April 2014 Online Insider contribution from Glenn Williamson, The Boiler, that includes five pieces of advice for those looking to do their own deals in Russia. Our favorite? "Ignore things that don't concern you."