| | | | | |
| --- | --- | --- | --- | --- |
| | | | | The premier source of news on corporate facility location & area economic development |



FDI International Training Seminar
Mar 28-29 2017, Chicago Illinois
The WORLD FORUM for Foreign Direct Investment 2017
May 22 - 24 2017, Shanghai, China
FDI International Training Seminar
May 22 2017, Shanghai, China
FDI International Training Seminar
Jun 13-14 2017, London, UK
Grow Abroad Conference 2017
Nov 21 2017, Berlin, Germany
FDI International Training Seminar
Nov 22 2017, Berlin, Germany
FDI International Training Seminar
Dec 2017, Dubai, UAE



2017 IEDC Leadership Summit
Jan 29 - 31, 2017 - Jacksonville, FL
World Free Zone Convention (WFZC)
Apr 2 - 6, 2017 - Qatar, UAE
2017 IEDC Federal Forum
Apr 9 - 11, 2017 - Washington, DC
2017 IEDC Economic Future Forum
Jun 4 - 6, 2017 - Little Rock, AR
SelectUSA Investment Summit
Jun 18 - 20, 2017 - Oxon Hill, MD
2017 Mid America Best Practices Conference
Jun 21 - 23, 2017 - Fort Wayne, IN
2017 IEDC Annual Conference
Sep 17 - 20, 2017 - Toronto, Canada
2017 TrustBelt Annual Conference
Oct 22 - 24, 2017 - Des Moines, IA
FABTECH
Nov 6 - 9, 2017 - Chicago, IL
Visit our events calendar for more.




Which EU Nations Shine Brightest for Future FDI Attraction? A new scoreboard shows it's all in the eye of the beholder.





Networks of Amazon facilities are just one thread in a global supply chain reconfiguring for e-commerce, in Integrated Circuits.



North American Reports includes stories about the US growth outlook of German company leaders; Milken's Best-Performing Cities rankings; mixed signals on Air Force One; LPL Financial's sustainable campuses in South Carolina and San Diego; and the latest revolutionary electric car maker's site selection in Casa Grande, Arizona.




Real Brains, Real Work, a Site Selection Investment Profile, explores how Israel's "Innovation Box" builds on a longstanding heritage of superior innovation. (The reform legislation discussed here has passed since this piece went to press.)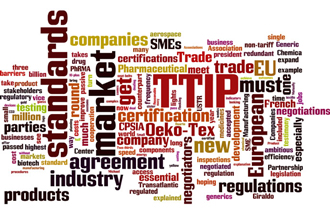 The Trans-Pacific Partnership (TPP) is dead to the US, after President Trump's pullout earlier this week. Will the Transatlantic Trade and Investment Partnership (TTIP) with the EU be next? Site Selection published analysis of the TPP in early 2016, and a three-part series on the promise and pitfalls of the TTIP in early 2015.
Since 'The New Orleans Miracle' article by Ron Starner was published in March 2011 on Site Selection Magazine's website, SiteSelection.com, GNO, Inc. has circulated and referenced it repeatedly to business visitors and potential investors, as well as citizens of Greater New Orleans. It is a fact-based and compelling piece that eloquently expresses our region's story of recovery. We have read, contributed to, and collected many stories and articles on the recovery and progress of the post-Katrina Greater New Orleans region, but 'The New Orleans Miracle' continues to be one of the best and most effective."

- Michael Hecht
President and CEO
Greater New Orleans Inc.