| | | | | |
| --- | --- | --- | --- | --- |
| | | | | The premier source of news on corporate facility location & area economic development |



The WORLD FORUM for Foreign Direct Investment 2017
May 22 - 24, 2017 - Shanghai, China
FDI International Training Seminar
May 22, 2017 - Shanghai, China
FDI International Training Seminar
Jun, 2017 - London, England
FDI International Training Seminar
Sep, 2017 - Chicago, IL
Great States & ConvergX Summit
Sep 11-13, 2017 - Oklahoma City, OK
TrustBelt 2017
Oct 22-24, 2017 - Des Moines, IA



Asia/Pacific Business Outlook Conference
Mar 27 - 28, 2017 - Los Angeles, CA
Annual Investment Meeting (AIM)
Apr 2 - 4, 2017 - Dubai, UAE
World Free Zone Convention (WFZC)
Apr 2 - 6, 2017 - Qatar, UAE
2017 IAMC Spring Forum
Apr 8 - 12, 2017 - Tampa, FL
2017 IEDC Federal Forum
Apr 9 - 11, 2017 - Washington, DC
2017 LOCUS Leadership Summit: P3 for Partnerships, Placemaking, and Policy
Apr 24 - 25, 2017 - Washington, DC
Hannover Messe 2017
Apr 24 - 28, 2017 - Hannover, Germany
World Trade Day
May 2, 2017 - Atlanta, GA
Collision Conference
May 2 - 4, 2017 - New Orleans, LA



Curt Watkins of Watkins Research Group shares insights from more than a decade of surveying corporate decision-makers about service providers in Past Results Are Indicative of Future Perceptions.




University of Hong Kong Professor and urban infrastructure expert Max Hirsh explains why aerotropolis developments don't always work in What's Wrong with the Aerotropolis Model?





Geopolitical expert Peter Zeihan says the Mississippi River backbone is America's past and future in Rising (Again) to Greatness, where you'll also discover why Burlington, Iowa, is the winner of this year's Big Muddy Cup.




Editor in Chief Mark Arend shares his insights into why leadership counts in publishing and in economic development in Making Print Great Again.




Corporate and institutional leaders from throughout the nine-county area tell us why Greater Indianapolis is prospering in areas from advanced manufacturing and life sciences to logistics and millennial-friendly lifestyle in the Greater Indianapolis Intelligence Report.





InTech closes the skills gap by delivering the training that workers in advanced manufacturing need. Learn more from a Master Class in Manufacturing, a Site Selection Investment Profile of San Bernardino County, California.



FROM THE ARCHIVES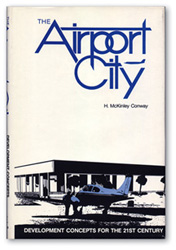 We first addressed the aerotropolis concept proffered by Dr. John Kasarda in September 2004, but as that story shows, the airport city idea was around long before then, thanks to a 1977 book by Site Selection founder Mac Conway.

"Why do I read Site Selection?"
Issue after issue, Site Selection continues to churn out some of the best editorial content that I have the opportunity to read. In particular, I enjoyed your recent coverage of the life science sector. You have a great team of researchers and writers, and sales professionals who generate the cash that enables you to publish a top-tier magazine. I'm surprised some of the major media in NYC haven't conducted a raid on Atlanta and Site Selection."

- Greg Byrnes
Vice President Business development
Pennsylvania BIO
and former reporter/editor for The Philadelphia Inquirer

Editor - Adam Bruns