| | | | | |
| --- | --- | --- | --- | --- |
| | | | | The premier source of news on corporate facility location & area economic development |



The WORLD FORUM for Foreign Direct Investment 2017
May 22 - 24, 2017 - Shanghai, China
FDI International Training Seminar
May 22, 2017 - Shanghai, China
FDI International Training Seminar
Jun 21-22, 2017 - London, England
Great States & ConvergX Summit
Sep 11-13, 2017 - Oklahoma City, OK
FDI International Training Seminar
Sep 26-27, 2017 - Chicago, IL
TrustBelt 2017
Oct 22-24, 2017 - Des Moines, IA
FDI International Training Seminar
Nov 21-22, 2017 - Frankfurt, Germany



2017 LOCUS Leadership Summit: P3 for Partnerships, Placemaking, and Policy
Apr 24 - 25, 2017 - Washington, DC
Hannover Messe 2017
Apr 24 - 28, 2017 - Hannover, Germany
World Trade Day
May 2, 2017 - Atlanta, GA
Collision Conference
May 2 - 4, 2017 - New Orleans, LA
ULI Spring Meeting
May 2 - 4, 2017 - Seattle, WA
2017 Global Energy Conference
May 24 - 25, 2017 - Houston, TX
2017 IEDC Economic Future Forum
Jun 4 - 6, 2017 - Little Rock, AR



In A Tale of Two Governors, Senior Editor Gary Daughters talks to Florida Governor Rick Scott and Virginia Governor Terry McAuliffe about rescuing and reforming their respective economic development agencies, and about the potential for a presidential run by one of them in 2020.




In Maryland, "lax" is code for their favorite sport, played in places where the attitude is anything but. Plus find out how US Lacrosse picked a new HQ location, in Lacrosse Rules.





In Facebook's Multiplier Effect, we learn that projects requiring hundreds of workers per site are increasingly common in New Mexico.




World Reports documents the first-ever China-to-London train; a solar road in Normandy; DHL's perspective on globalization; China's surge in overseas FDI; and Portugal's plan to redevelop vacant historic properties.




The growing portfolio of BNSF Certified Sites helps customers and communities bridge the gaps, in A New Top 10 List, a Site Selection Investment Profile.





FROM THE ARCHIVES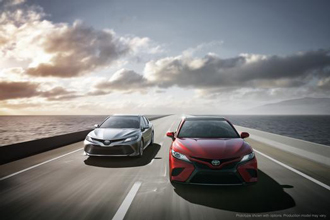 Toyota this week announced a $1.3-billion investment in its plant in Georgetown, Kentucky. (Watch for full coverage in the May 2017 issue of Site Selection.) We've covered the complex's growth ever since the company first located in the Bluegrass in the late 1980s, including this story from 20 years ago and this roundtable discussion from 15 years ago , when the participants included the governor who first welcomed Toyota to the state.

The 2018 Camry and Camry Hybrid will be produced under the Toyota New Global Architecture system that is part of the $1.3-billion "Reborn" investment by the automaker at its plant in Georgetown, Kentucky.
Photo courtesy of Toyota

"Why do I read Site Selection?"
During Stion's search process that led to its facility announcement in Hattiesburg, Miss., Site Selection was a useful informational tool which complemented our data-gathering and decision-making efforts. The team has a great deal of experience in identifying siting decisions which have a compelling economic development angle, and objectively highlighting the business context. For an emerging company that has limited internal resources and time, Site Selection is a great aid in funneling the vast amount of information involved in such a multi-faceted process."

- Frank Yang
Senior Director of Business Development for
Thin-Film Solar Panel Manufacturer
Stion Corp.


Editor - Adam Bruns