| | | | | |
| --- | --- | --- | --- | --- |
| | | | | The premier source of news on corporate facility location & area economic development |






2018 IEDC Leadership Summit
Jan 28 - 30, 2018 - Las Vegas, Nevada
Paris Space Week
Mar 28 - 29, 2018 - Paris, France
Future Cities Show
Apr 9 - 11, 2018 - Dubai, UAE
2018 Annual Investment Meeting (AIM)
Apr 9 - 11, 2018 - Dubai, UAE
2018 IRPT Conference
Apr 24 - 26, 2018 - Dubai, UAE
2018 Intelligent Community Forum (ICF)
Jun 5 - 7, 2018 - London, United Kingdom
2018 IEDC Annual Conference
Sep 30 - Oct 3, 2018 - Atlanta, Georgia



Companies don't pay nearly enough attention to the carrying costs and opportunity costs of holding on to shuttered sites. A first-ever global benchmarking report on corporate surplus property offers new insights in Old and In the Way.





Who's achieving the American Dream and who's not? A unique survey sheds light on both in Where Dreamers Become Doers.




Many dreams came true this week in Alabama, and we're not even talking about football. Just before yesterday's announcement of a $1.6-billion, 4,000-job investment in Huntsville by a Toyota-Mazda JV, we explored the decades-long FDI context for the project in Alabama a Case Study in Japan-Southeast Relations.




As in other emerging markets, Vietnam's opportunities grow clearer when viewed at the regional level. Take it from the experts at Dezan Shira in their Site Selection exclusive,Vietnam Journey.




In The 'Great Human' Theory, a Site Selection Investment Profile, we learn that in Ontario, the technology is nearly as astounding as the people who create it.



The megaproject announced by Toyota and Mazda yesterday landed on a TVA megasite (pictured) in Athens, Alabama — a property featured for years in a regular feature we called Super Sites. Several from this January 2016 list are still looking for a major occupier. But cross off the very first site listed — it's the one now spoken for by the two Japanese carmakers.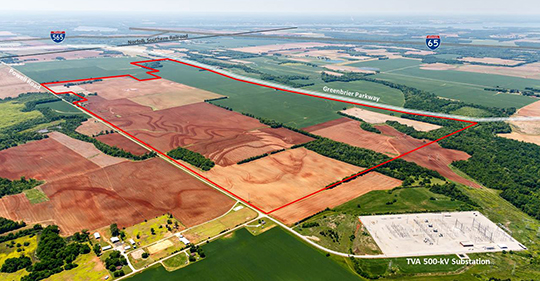 Photo courtesy of Chamber of Commerce of Huntsville/Madison County

"Why do I read Site Selection?"
Real-time, on-the-ground research and a seasoned eye on its interpretation and presentation. Site Selection Magazine seems to share this view with its editors and reporters constantly on the road turning out fresh, unique and smart articles on our dynamic industry. Congratulations to Site Selection Magazine, the "Bible" of our industry. "

- John Boyd
Principal, The Boyd Company, Inc.