Power Systems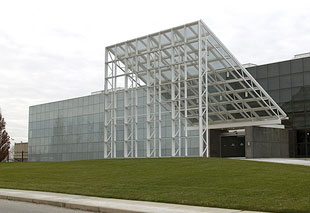 Mark Gerstle (inset), vice president – corporate quality and chief risk officer for Cummins, says a collaborative education plan was a key component in the company's decision to invest $250 million in a new clean- diesel engine line at its flagship Cummins Engine Plant in Columbus, Ind.
ne fact – or, rather, a stack of them – tells you all you need to know about Indiana's improving business climate:
In calendar year 2005, the Conway Data New Plant Database recorded six major corporate projects or expansions in the state totaling US$100 million in capital investment or more. In 2006, even before the year- end reporting push, the database showed 20 projects at that rarefied level, led by 13 ethanol plant projects and topped by Honda's $550- million investment in a greenfield plant in Greensburg.
/
There also are curious and ultimately complementary cycles being formed within the state's project portfolio.
/
For instance, BP's $3- billion refinery expansion in Whiting is in part for expanded production of cleaner- burning transportation fuels like diesel. Meanwhile,
Cummins
is adding a $250- million light- duty, clean- diesel engine line at its longtime Indiana hub in Columbus, precisely for the burning of those higher- grade fuels.
/
The Columbus production lines should be producing the new engines by 2010 at the latest, with the major customer being DaimlerChrysler. The project will create 200 new jobs by the end of 2007 and should employ between 600 and 800 within two years of production.
/
The DaimlerChrysler partnership goes back 18 years, but the Columbus partnership goes back 80: The complex that will house the new lines in about 36 percent of its 1.4 million sq. ft. (130,060 sq. m.) was built in 1926, and currently employs 630.
/
Among the factors Cummins cited in its site selection decision were a competitive package of state and local incentives (around $30 million total); a multifaceted education and training plan; and "Cummins' long and successful history as a Southern Indiana- based company."
/
The factors extend to the federal level as well: The concept for the light- duty engine is the result of a nine- year partnership between Cummins and the Department of Energy, which has received strong support over the past several years from Indiana's Congressional delegation, said the company.
/