rkansas has generated a substantial amount of publicity over the past year or so related to some major industrial projects that gave the state a hard look before locating elsewhere. These include the ThyssenKrupp steel mill, which picked Alabama over Louisiana after eliminating Arkansas; Toyota's recent selection of Tupelo, Miss., for its SUV plant, over the state's touted megasite in Marion, Ark.; and PACCAR's bypassing of Jonesboro, Ark., for a truck engine plant in Columbus, Miss. – the same city where SeverCorr in late 2005 chose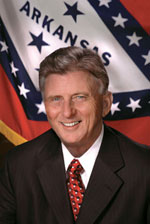 to put a steel mini- mill after eliminating Osceola, Ark., at the last minute.
Those types of near misses are precisely what new Arkansas Gov. Mike Beebe wants to rectify. He says the state will strive to offer more options to companies looking to site potential manufacturing operations.
"One of the things we learn in our debriefings is that sometimes you learn as much coming in second as you do when you win," Beebe says in an interview. "You had better listen to companies, and we've done that. We've learned not to put all our eggs in one basket. We're going to push Marion as a site for auto manufacturing, but we're going to give companies choices. We're going to give them options of two or three sites that fit their needs and requirements."
Beebe says one of the first things companies looking at Arkansas ask about is an educated work force. That's usually followed by questions about infrastructure, water supply and transportation systems.
"Economic development and education are inseparable," Beebe says. "Both have to be worked and are dependent on one another. We must have an array of quality education options to support any economic development activity. I want diverse economic development opportunities in different parts of the state. Different regions have different strengths, and we play to those strengths."
Beebe has been outspoken about the need to improve work force education in Arkansas. He says this will involve short- term goals of holding agencies charged with those responsibilities accountable for progress. Long- term goals include providing more educational opportunities at an early age for at- risk children. Beebe says community colleges must place more emphasis on developing curricula specifically to fit a company's needs.
Beebe says Arkansas should build on the strength of its clusters around the state.
"The MSA in Northwest Arkansas in the second fastest- growing in the country and it's grown because Wal- Mart, Tyson and JB Hunt have attracted big economic activity," he says. "Jonesboro has carved a niche in food processing with Frito- Lay, Post and Nestlé. The Little Rock area is strong in aerospace. The southern part of the state is primed for biofuels development, and I'm pushing that as hard as I know how to push it. I want to make Arkansas one of the meccas for alternative fuels.
"Geography helps us and our natural resources help us," Beebe says. "What we have to do is make sure we have the education and job training and work force that match our natural resources and not settle for being third or fourth. We're not going to win every fight, but we want to be number one."
Beebe says this year's legislative session was fruitful in terms of economic development issues, and cites the creation of the $50- million Quick Action Closing Fund as an example. The fund gives the state the ability to provide funds for work force training,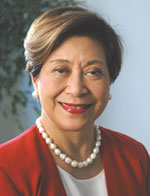 infrastructure and other capital investments to recruit industry.
"We obtained hard dollars for an incentive closing fund available to the executive branch within certain parameters," Beebe says. "We obtained everything we had asked for, things that Arkansas never really had before. We lowered the sales tax on utilities for manufacturers, and we will continue to lower it until we can eliminate it."
Beebe picked Maria Haley, who has vast experience in international affairs, to head the Arkansas Economic Development Commission. Haley's resumé includes serving five years on the board of the Export Import Bank of the U.S. and as deputy assistant to President Clinton and deputy director of presidential personnel at the White House, focusing on cabinet and senior level appointments in trade, economics, investment and finance. Haley has organized and led trade missions and represented the United States at banking and trade summits around the world, primarily in Asia and Africa. She says she has been working to boost Arkansas' global efforts during her first few months in office.
"We're establishing an international presence," Haley says. "We're focusing on Europe as we have always done, but we are also putting greater emphasis on China, Japan and India, and hiring staff who have expertise in those areas."

Axles and Aerospace
Beebe made the two largest economic development announcements of his administration to date in late May and early June with major expansions in Marion and Little Rock.
Hino Motors Manufacturing
is investing US$70 million to add equipment to its 400,000- sq.- ft. (37,160- sq.- m.) plant in Marion. Hino now employs more than 600 people at the Marion plant, more than double the expected number of 280 employees announced at the plant's 2004 groundbreaking. That additional hiring laid the groundwork for the expansion, which will bring Hino's total investment in the plant to $230 million. Hino makes axles and suspension components for Toyota Tundra pickup trucks. Toyota is the majority owner of Hino.
Little Rock's aviation cluster is in expansion mode with the news that
Dassault Falcon
will expand its Little Rock Completion Center. The expansion includes an additional 116,000 sq. ft. (10,800 sq. m.) of production, design and warehouse space.
Once the $20- million expansion is complete in early 2008, the Little Rock Completion Center will measure 827,000 sq. ft. (77,000 sq. m.). Dassault will be adding more than 200 jobs at the facility over the next two years to accommodate increased demand for Falcon business jets.
"The unprecedented demand for Falcons around the world requires that we continuously evaluate the need to grow our production facilities," said John Rosanvallon, president and CEO of Dassault Falcon. "With the Falcon 7X now certified for deliveries and with the recent announcement regarding the introduction of the new Falcon 2000LX, Little Rock will be busier than ever completing the best business jets in the sky."


A Glance at Assorted Arkansas Projects
England OilField Services
says it will create 175 jobs at an average hourly wage of $18 per hour at a facility to be built in the England Industrial Park in England. The company manufactures field equipment for natural gas and oil drilling and also offers steel blasting, painting, welding and electrical services to the oil industry. Companies doing business in Arkansas' Fayetteville Shale region will be the company's primary customers when it begins production in late 2007.
Entergy
is renovating the former Little Rock Municipal Library building in downtown Little Rock to serve as one of two primary data centers for the four- state Entergy system. While it will be an Entergy facility, most of the people working there will be employees of
SAIC
, Entergy's technology services provider. The $41- million data center will employ about 100 when it opens during the third quarter of 2007.
Entergy has relied primarily on a single data center in Gretna, La., just across the Mississippi River from New Orleans. That center was damaged by Hurricane Katrina but is back to normal operations.
IPSCO
plans a $40- million plant in Blytheville to produce heat- treated tubular goods for the oil and gas industry. The expansion will create about 40 jobs. The company expects to begin production during the third quarter of 2007.
Anchor Packaging
plans to expand manufacturing operations in Paragould, creating up to 69 jobs. The company, headquartered in St. Louis, specializes in packaging for the restaurant, supermarket and food processing industry.
Creative Food Products
opened a $2- million snack food processing facility in Bryant in May. The plant will initially employ 20 people, ramping up to 200 at full production.
Nestlé
invested $20 million to expand its manufacturing facility in Jonesboro to produce Hot Pocket sandwiches. The expansion will eventually create 120 jobs.
ACCENT Marketing Services
opened an in- bound contact center in Hot Springs, creating 450 jobs. The 350- seat center will provide customer service support for the subsidiary of a Fortune 100 telecommunications provider.
Arkansas' alternative energy effort continues to pick up steam.
Patriot Biofuels
began production in May 2006 at its biodiesel facility in Stuttgart.
Pinnacle Biofuels
broke ground in May 2007 on a $10- million biodiesel plant in the state's southeastern corner in Crossett.

Site Selection Online – The magazine of Corporate Real Estate Strategy and Area Economic Development.
©2007 Conway Data, Inc. All rights reserved. SiteNet data is from many sources and not warranted to be accurate or current.