hen New Jersey- based medical technology company
Becton, Dickinson and Co.
(BD) moved into the new 55,000- sq.- ft. Danby building in Oxford Science Park in the U.K., it was just the latest manifestation of quarter- century of growth between the town, gown and a 110- year- old company.
"This is a major move for BD and further demonstrates BD's close ties with the U.K. and in particular, Oxford, and our intention to build upon the great work achieved here to date," said Johnny Lundgren, country general manager for BD in the U.K. and Ireland. "The Oxford Science Park absolutely matches our needs and provides a great base for employees and clients alike. This is also testament to the healthy business environment in Oxford."
In addition to the 130 sales, marketing, HR, IT and finance associates at the new facility, BD also maintains U.K. facilities in Plymouth, Bidford- on- Avon and Swindon. Its many ties to Oxford include hospital support as well as research assistance to the Transplant Immunology Program at the University of Oxford. When BD contributed to the construction of a transplant center at the university's Churchill Hospital, Henry P. Becton, son of BD co- founder Maxwell W. Becton, helped turn the sod.
The move- in followed the May 2006 long- term leasehold agreement cemented with BD by the joint venture that developed the park (Magdalen College, Oxford and the Prudential), facilitated by Savills. It was the largest spec lease in many years, and the developers took advantage of the momentum to break ground on 50,000 more sq. ft. of spec office and laboratory space, adjoined to the 20,000- sq.- ft. Sadler building, which houses amenities to serve the larger building's tenants.
Two other buildings, Fletcher House and Winchester House, were also started, with an aim to be complete in 2007. The university's separate Begbroke Science Park continues to welcome tenants. And a 25,250- sq.- ft. (2,346- sq.- m.) build- to- suit is now welcoming the 120 staff of
Nominet
, the Oxford- based registry of all .uk Internet domain names. And German drug discovery platform technology firm
Proteros
biostructures moved into the park in fall 2006, attracted by proximity to London and the growing biotech community in Oxford itself as lures to establish a U.K. base.
Asked via e- mail how working with universities such as Oxford dovetails with the BD's facility development plans when it comes to R&D, Lundgren says, "BD in Oxford could potentially become a 'clinical innovation center' and a home for the company's European Scientific Advisory Board. Plans for this facility include capabilities for projects focused on improvements in pre- analytical medical practices, as well as capacity for customer focus groups. BD is exploring development of an affiliated postdoctoral fellowship program in Oxford. Future plans also include a clinical trial site and active laboratories."
/
If one of the most respected universities in the world can find ways to foster such economic development success in a geography squeezed for space, can it be replicated by other schools in other lands? Play a little global campus hopscotch and you'll see that there is no lack of trying.


Dubai, United Arab Emirates
In May, at the World Economic Forum on the Middle East at the Dead Sea in Jordan, His Highness, Sheikh Mohammed bin Rashid Al Maktoum, vice president and prime minister of the United Arab Emirates and ruler of Dubai, endows the "Mohammed Bin Rashid Al Maktoum Foundation" with US$10 billion in order to "provide hope and opportunity by investing in education and the development of knowledge in the region." Among its many aims, the Foundation will establish research programs and centers, provide university scholarships and support research at universities throughout the entire region. Uniting the Foundation's many arms is the overriding goal of putting in place "the necessary infrastructure to facilitate and encourage knowledge creation and dissemination," ranging from publishing to scientific research. Sheikh Mohammed, in his remarks, said the idea was nothing less than the creation of a knowledge- based society that would in turn strengthen and diversify the region's business climate and reduce the region's 14- percent unemployment rate.

Ankara, Turkey
Since 2002, CyberPark technology park has been operating on the campus of prestigious Bilkent University in Ankara. Approval is still pending for a proposed $8- million investment by the World Bank's International Finance Corp. in a $14- million expansion that would include two additional buildings that could house from 60 to 80 additional companies. The project sponsors are Bilkent University and Bilkent Holdings, its private investment arm that directly or indirectly own 100 percent of CyberPark. According to the IFC, Bilkent Holdings has diversified interests in IT, real estate development and construction, facilities management, power generation and printing, and achieved over $1 billion in revenues in 2005. The project is promoted as a way to support development of the ICT sector throughout Ankara and all of Turkey. The Turkish government, which got World Bank assistance in first establishing the park, offers tax breaks to companies residing there.

Bochum, Germany
A month before
announcing its major steel complex
in the United States, ThyssenKrupp delighted officials in the State of North- Rhine Westphalia by announcing it would establish a new Interdisciplinary Center for Advanced Materials Simulation (ICAMS) at the Ruhr- University Bochum, in collaboration with the state's Ministry for Innovation, Science, Research and Technology and RWTH Aachen. The institute will be launched with funding of $30 million. "We have created a unique opportunity in a private- public partnership to take the Ruhr and Germany to the head of the international field in material innovations," said Dr. Karl- Ulrich Köhler, executive board chairman of ThyssenKrupp Steel AG. Other corporate participants already signed up include Bayer and Robert Bosch.

Beijing, China
At its developer forum in Beijing in April, Intel Corp. announced it would expand its Multi- core University program from five to 37 universities across China. "The joint multi- core labs established by Intel and the Chinese universities will help integrate multi- core technology in teaching and research conducted in universities in order to cultivate more technical talents adaptive to this new era," said Wee Theng Tan, vice president of Intel Corp. and president of Intel China. By the start of 2008, Intel intends to have Multi- core Curriculum Programs in 235 universities throughout Asia and in over 400 universities worldwide.

Pilar, Argentina
Argentina's first university research park will rise on the campus of private Austral University, 40 minutes outside Buenos Aires. Developer Taurus Americas, a subsidiary of Germany- based Taurus Investment Holdings LLC, will spearhead the $100- million project with a $15- million investment. The park will feature 1.6 million sq. ft. (148,640 sq. m.) over 67 acres (27 hectares). Companies locating at Austral Technology Park will be eligible for national incentives and tax breaks.

Ontario and Québec, Canada
In a nation already known for its 90- year- old network of National Research Council (NRC) centers of expertise, provinces are pitching in too. Ontario Premier and Minister of Research and Innovation Dalton McGuinty recently announced that the Ontario Research Fund will invest $20 million in 126 projects under way at 16 different institutes, matching the funding made available by the Canada Foundation for Innovation Under the Ontario Research Fund, the government is investing $550 million to provide operating, overhead and capital funding to support leading- edge R&D in Ontario's universities and hospitals, and to leverage support from the federal government and private industry.
In a separate development, the McGill University Health Center and the National Research Council of Canada in May announced that, beginning in June, researchers from the Research Institute of the MUHC (RI MUCH) will be moving into the laboratories of the NRC Biotechnology Research Institute (NRC- BRI) in the Montréal borough of Cote- des- Neiges- Notre- Dame- de- Grace. "Today, we are not only inaugurating a new partnership, but also celebrating an innovative approach, a first between a university and a federal agency, in support of one of the key national priorities – health and wellness," said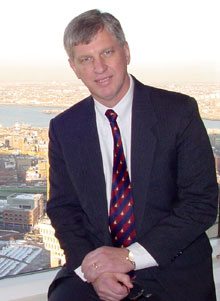 the Honourable Maxime Bernier, Minister of Industry and Minister responsible for the NRC.

Amherst, Massachusetts
In announcing recent governance changes at the five- campus University of Massachusetts, UMass President Jack M. Wilson said: "The University of Massachusetts is becoming a global research and innovation power and is moving into a new era of inter- campus collaboration, particularly in the realm of the life sciences." He said UMass was a critical part of the recent 10- year, $1- billion Massachusetts Life Science Strategy from newly elected Gov. Deval Patrick, which Wilson called "yet another indication of the University's emerging research profile." The plan includes establishment of a stem cell bank; grant programs that would, among other things, bridge gaps caused by reduced NIH funding; and establishment of life science innovation centers that would "streamline technology transfer, development time and funding opportunity." Patrick's program got support from another high- profile school too: "I commend the Governor for reaching our to all sectors of our life science cluster in order to craft a stem cell/life science package that recognizes the unique institutional assets and intellectual firepower in our region," said Steven Hyman, provost of Harvard and a professor of neurobiology at Harvard Medical School. "The Governor allocates state resources in effective ways to enhance our traditional strengths, buttress areas that need attention, and encourage powerful collaborations between our leading edge institutions."

Syracuse, New York
Even as it grows in Massachusetts with its new complex in Devens, Bristol- Myers Squibb, long associated with the Syracuse area, in October 2006 announced a new partnership with that city's Metropolitan Development Association (MDA) to assess and make recommendations with regard to Upstate New York's bioscience assets, including public and private higher education and training programs. "Enhancing the critical intellectual mass in the biosciences in Upstate New York is important to our industry and the Central New York region, and Bristol- Myers Squibb is thrilled to collaborate with MDA on this effort," said Lamberto Andreotti, president, Bristol- Myers Squibb Worldwide Pharmaceuticals. "An important outcome of the MDA's effort to transition the region to a knowledge- based economy, this project will help establish a blueprint for working with universities and industry partners from throughout Upstate New York to maximize the potential of the biosciences cluster," said Dr. Kenneth A. Shaw, chairman, MDA and chancellor emeritus, Syracuse University.

Albany, New York
The University of Albany NanoCollege's Albany NanoTech complex continues to play a central role in semiconductor business development in the region,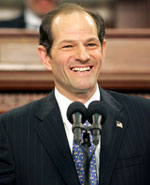 most recently helping to attract the international headquarters of Texas- based industry consortium
Sematech
. While Sematech will retain its corporate headquarters in Austin, Texas, the new operation in New York will add 450 new jobs to Sematech's existing New York staff of 250. The project is expected to receive up to $300 million in incentives from the state over five years, though Sematech's commitment is just seven years. State legislative leaders were debating the funding in early June. As part of the agreement, Sematech pledges to provide $25 million to fund research at colleges and universities at five centers around the state. "This decision by Sematech is an affirmation of the UAlbany NanoCollege's status as the most advanced research complex of its kind at any university in the world," said New York Gov. Eliot Spitzer. Already standing at 450,000 sq. ft. (41,805 sq. m.) after cumulative investment of $3.5 billion, the NanoTech complex is still growing. An expansion now under way will increase its size to more than 750,000 sq. ft. (69,675 sq. m.) by the end of 2008.

Bridgeton, New Jersey
In June 2006, Rutgers University, with the help of a $2- million grant from the U.S. Economic Development Administration as well as state and local governments, broke ground on a $7.4- million, 23,000- sq.- ft. (2,137- sq.- m.) incubator for food processing businesses, to be run by the school's Food Innovation Center. The facility is expected to be open by fall 2007.

Lansing, Michigan
In February, business software company
TechSmith Corp.
announced it would consolidate operations from three separate locations in Okemos to one $18- million world headquarters complex in Michigan State University Corporate Research Park, located within the Lansing Regional SmartZone. Techsmith will create 75 new jobs. SmartZones provide distinct geographical locations where technology- based firms, entrepreneurs and researchers can locate in close proximity to all of the community assets that will assist in their endeavors. Also assisting will be a $1.2- million single business tax credit from the Michigan Economic Development Corporation and $693,000 in tax abatement from the city. "TechSmith's presence in our SmartZone – right next to our world- class research university – creates a powerful magnet that will attract even more new investment and spark additional job creation in the Lansing region," said Lansing Mayor Virg Bernero.
In a separate development, MSU in November formed a University Research Corridor alliance with the University of Michigan and Wayne State University in order to leverage their combined resources to improve the state's competitiveness. The new alliance grows out of a more targeted life sciences alliance among the same institutions that has been in place since 1999.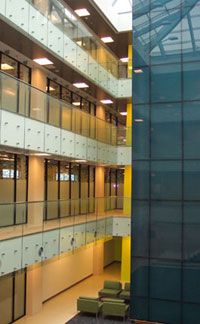 Ada, Ohio
In an example of business attraction fostering business, Kuka Robotics Corp., one of the Jeep suppliers that opened a new facility in Toledo recently, supplied robotics for the newly remodeled and expanded ONU Robotics Technology Center of Excellence at Ohio Northern University, which opened in January.

Chicago, Illinois
In November 2006, the Illinois Institute of Technology opened University Technology Park at IIT, housed in part within South Side Chicago buildings originally designed by famed architect Ludwig Mies van der Rohe. Central to the development's eventual 1.5 million sq. ft. (139,350 sq. m.) of tech space is the $50- million Technology Business Center. The park marks the largest commercial investment in Chicago's South Side since the completion of the new Comiskey Park/US Cellular Field in 1991. UTP says it will generate approximately 2,500 jobs at all levels of technical, professional and support expertise over the next decade.

Winston- Salem, North Carolina
Last year's move of the private Wake Forest University's business incubator to Piedmont Triad Research Park is one aspect of the park's growth plan, as it seeks to expand from 10 acres (4 hectares) to as much as 20 times that size over the next 20 years. In describing the park's focus on translational medicine (it falls under the administration of Wake Forest's Health Sciences program), Bill Dean, its president, says universities are learning to understand the roles they can play beyond educating students, incorporating elements of community mission as they "build an environment as well as build the physical aspects." Asked if the park is pursuing one of the many Mann Institutes planned to be rolled out by the Mann Foundation (
Purdue
got the most recent one), Dean says indeed PTRP is interested in such activity, with its biomedical engineering focus.
PTRP now counts 35 companies as tenants, including seven affiliated with the university. In addition to a blockbuster wound closure product, the park's portfolio of scientific work also includes working with automotive companies on sponsored research to reverse- engineer car design based on trauma impact.
In addition to partnering with business, PTRP and Wake Forest partners with other schools, including a bi- state joint degree program with public institution Virginia Tech and healthcare program alliances with Winston- Salem State University. Internationally, Dean has cultivated relationships with schools such as the University of Ulster in Northern Ireland and Gotenborg University in Sweden, and in June was readying for a visit by officials from Aga Khan University in Pakistan. The school also recently received a grant from the U.S. Dept. of Labor to create a national program for bio- manufacturing.

Lexington, Kentucky
The University of Kentucky has established an Office for Commercialization & Economic Development, headed by Len Heller. In addition to participating with local government in an economic development partnership, the office will coordinate the school's incubator and intellectual property efforts, as well as administration of its Coldstream Research Campus across town.

Knoxville, Tennessee
Along with the Tennessee Valley Authority, Oak Ridge National Lab and the National Transportation Research Center Inc., the University of Tennessee, along with six other universities in the region, will help lead the Automotive Research Alliance, founded to provide resources to automotive manufacturers and their suppliers. The other universities involved include Auburn, Clemson, Mississippi State, Alabama at Tuscaloosa, Alabama at Birmingham and the University of Kentucky. In conjunction with the launch, the University of Tennessee will open a Center of Excellence focused on Automotive Supply Chain issues.

McAllen, Texas
A consortium of companies and colleges is establishing a rapid response manufacturing facility "to develop a 24- 48 hour product manufacturing cycle to compete with projects in China and Mexico," says Helen Escobar, coordinator of public relations for South Texas College, which is spearheading the project. She says the project will involve The University of Texas- Pan American, and will also be an incubator and a venture capital source for disruptive technologies for manufacturing and technology in general. "We already have $8 million committed from the U.S. Department of Labor and the Texas Workforce Commission," she says. The two schools recently partnered with the South Texas Manufacturers Association to form the Career Employment Advisory Committee (CEAC) of South Texas, in order to increase employment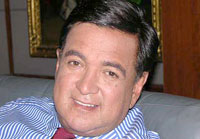 options for students and graduates. Known for its programs in precision manufacturing, the school recently expanded its work- force training and continuing education programs at its three campuses in McAllen, Rio Grande City and Weslaco.

Las Cruces, New Mexico
Gov. Bill Richardson in April signed into law a measure that will allow the states public colleges and universities to develop research parks to support the state's economic development efforts. "By signing this bill today, we take another step linking higher education innovation to economic development," he said, "creating new opportunities and building a high- tech, high wage economy in New Mexico."

Site Selection Online – The magazine of Corporate Real Estate Strategy and Area Economic Development.
©2007 Conway Data, Inc. All rights reserved. SiteNet data is from many sources and not warranted to be accurate or current.