Ready for Rebirth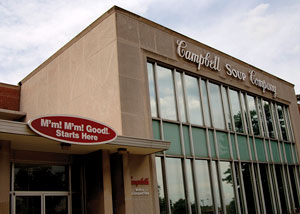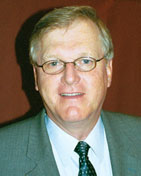 A $72- million world headquarters expansion may open up the view to new opportunities for both Campbell Soup Co. and the City of Camden, N.J. "It creates a model for other corporations to pursue a similar type of corporate commitment," says Bob Zane (inset), Campbell's vice president of real estate operations.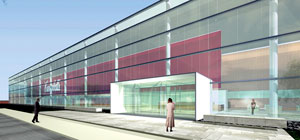 late January ABC News documentary examining the lives of three children in Camden, N.J. – where a third of all families live below the poverty line – was called "Waiting on the World to Change." The company that has called that city home for nearly 138 years is doing nothing of the kind.
On February 7,
Campbell Soup Co.
announced a $72- million world headquarters expansion that will incorporate a new 80,000- sq.- ft. (7,432- sq.- m.) employee services building and enhancements to its existing complex. But that's only the beginning.
In an unprecedented partnership, city, county and state government will partner with Campbell to develop a 110- acre (45- hectare) office park offering some 500,000 sq. ft. (46,450 sq. m.) of new office space in the city's Gateway Redevelopment District, with Campbell's 40- acre (16- hectare) campus as the anchor. The state, county, and city plan to invest $26 million in infrastructure work, which will include road improvements and water and sewer upgrades for the redevelopment area.
"This deal demonstrates the importance and the benefits of public- private partnerships in helping our communities thrive," New Jersey Gov. Jon S. Corzine said.
"We have deep roots here, not just in bricks and mortar," said Campbell President and CEO Douglas R. Conant, "but through our community service, employee volunteerism, and through the Campbell Soup Foundation's partnerships with community organizations."
In an interview with
Site Selection
two days after the announcement, Bob Zane, vice president of real estate operations for Campbell Soup Co., said, "Senior management and the board of directors of Campbell have really stepped out in working with the state and the city in developing this relationship. It creates a model for other corporations to pursue a similar type of corporate commitment."
Central to the proposed development will be the rezoning of the area from "light/industrial office" to "office campus zone." Zane said of that process, "Everyone has agreed in concept, and we now have efforts to go before the respective boards and solicit their approvals."
Also crucial to the plan is the pledge by the state and city to implement roadway recommendations outlined by the State of New Jersey and the Camden Redevelopment Authority, in an area one observer described to
The Cherry Hill Courier- Post
as a "spaghetti bowl of roads that no longer have a use."
Zane says the project germinated approximately eight months previous to the announcement, as the company looked at modernizing its world headquarters complex and its amenities. "We put forward to senior management and the board the concept that this could be leveraged into a win- win for the city, state and county, in addition to creating an environment commensurate with our position in the community," he said. "What we positioned with Governor Corzine was that we should use this investment as the catalyst for urban renewal. We're publicly traded, so we did review other options, and basically concluded that this was the best option for our shareowners, employees, the company, and the city and state."
Part of that analysis was looking at various cost- of- doing- business factors like taxation, operational costs and incentives, but Zane points out that this case is unique, as Campbell is not the direct beneficiary of the project incentives. Those infrastructure and road improvements could have a profound impact on both reducing urban blight and attracting business. In fact, they were already doing so barely 48 hours after the announcement.
"What's wonderfully amazing is we announced on Wednesday, and I've had numerous phone calls from potential tenants already about relocating here once we develop it," he said.