n a state preoccupied with incentives for corporate projects, Chinese computer concern
Lenovo
is building a new distribution center without them. The
US$10-million, 200,000-sq.-ft. (18,580-sq.-m.) facility
will be home to 45 in-house jobs and 85 3PL and outside contractor jobs when it opens in January 2008 in the Guilford County town of Whitsett,
outside Greensboro-High Point, which was recognized earlier this year as
Site Selection
's Top Tier-2 Metro for new corporate projects.
Lenovo withdrew its application for $150,000 in local incentives so that the county commission could spend the funds on other community needs such as the rebuilding of a high school destroyed by fire.
Just down the road,
Ecolab
subsidiary Kay Chemical saw its request for $180,000 in incentives denied by that same county commission. But it got $120,000 from the City of Greensboro, which, along with the company's presence in the community for 75 years, convinced it to go forward with a $12-million plant expansion.
Is all the anti-incentives talk having an effect? Not necessarily.
"Incentives remain very important," says North Carolina Commerce Secretary Jim Fain, during a visit to Atlanta to promote the state's new EDIS electronic data intelligence system, a site/buildings/demographic database developed in concert with global software development companies ESRI and
SAS
, headquartered in Cary. "We remain committed to aggressive but disciplined use of performance-based incentives," says Fain, emphasizing Gov. Mike Easley's willingness to continue building the state's portfolio of incentive tools at the same time it builds up its educational infrastructure.
Testimonials to the environment those tools create come from interviews with executives at firms ranging from truck manufacturers to global software developers.
The ICT sector employs some 142,000 people in the Tarheel State, with a total payroll of $10 billion. As recently as 2005, according to the annual Cyberstates report issued by AeA, the state added 7,600 jobs in the sector.
Expanding in nearby Research Triangle Park is Sunnyvale, Calif.-based data storage firm
Network Appliance
, which first received one of the state's Job Development Investment Grants in 2004 when it purchased three shell buildings from Cisco Systems and promised to expand R&D operations from 150 to 361 people by the end of 2009. As of this spring, it had 600 employees. The new expansion was also facilitated by Wake County and the Research Triangle Foundation, celebrating the 50th anniversary of Research Triangle Park this year.
A new JDIG associated with the new expansion requires that those jobs be maintained, and that 646 more be created by the end of 2010. The new jobs NetApp will create will pay an average salary of $94,000. The JDIG could mean as much as $15.3 million in benefits to the company over its 10-year term. This is the 60th JDIG grant awarded since the program began in 2003 and the fifth of 2007.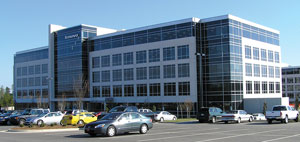 Since its inception, JDIG is responsible for bringing $3 billion in investment and more than 20,000 jobs to North Carolina.
NetApp is one of the more sought-after employers in the region. SAS, based in Cary, may be more so.
Despite simultaneous streamlining of operations, "We've hired several hundred people in North Carolina in the last 12 months – 20 people in the state in my business alone," says Fain's road-show partner in Atlanta, Tom Mazich, vice president of U.S. government operations for SAS Americas, part of the 10,000-employee business intelligence software and services giant based in the Raleigh suburb of Cary. Helping the state's business climate is the climate fostered by SAS founder and CEO Jim Goodnight, which Mazich sums up as "fulfilled software developers write good software code."
It all takes concrete shape on the company's 700-acre (283-hectare) campus, where a layout and physical plant full of amenities has kept some people there for up to 20 years, which Mazich says is unusual for the software industry. In fact, so many people want to work there that a colleague recently showed him data that demonstrated SAS is "harder to get into than Harvard."

Will Capacity Building
Lead to New Buildings?
The state wants to be easy to get into for corporations. But its project attraction success may be a mixed blessing. Roger Nielsen, COO at
Freightliner
, says the biggest challenge for the company's plant in Cleveland, N.C., is that the availability of employees needs to keep pace with the attractiveness of the state to new or expanding companies. That said, he has found state personnel to be helpful in many ways.
"North Carolina helps us wind our way through regulatory frameworks we might find unsettling," he says, such as employment law, environmental regulations and such specific items as truck height and length restrictions, which can determine whether the company delivers two trucks at a time or three. The state has also helped the company attract suppliers. The company is working with a state employment group on the skilled worker availability issue.
That dovetails with what Fain says is more emphasis by the Dept. of Commerce on capacity building. In addition to its new Web site and the EDIS, the department is about to select a vendor for a new client management system that can be shared with partners, allowing all concerned to not only aid recruiting and expansion efforts, but help "fundamentally with customer service, so we can know about their changing needs, and how we might offer something to them to help sustain their business."
NetApp's R&D work in Raleigh has a lot to do with data centers. As such, its products may be highly beneficial to North Carolina's project portfolio. After the recent
$600-million Google project in Lenoir
, the state has seen a measurable increase in interest from data center prospects, says Fain. Asked if there is confidence such projects will have enough electricity to sustain them, he says, "We have recently gone through a very extensive and participatory process in which the utilities, environmental groups and many others worked together to create Senate Bill 3, which establishes goals for renewables, and includes an understanding about cost recovery for the utilities. I think that process has positioned us to meet our future power needs at competitive prices. One part of that bill is a phase-out over four years of sales tax for electricity for manufacturers.
Fain says the labor market is a bit tighter today, but by and large the state's labor force has kept pace with its job growth. For the year ended in June 2006 the state grew by 184,000 people overall, placing it 10th in the nation. Fain says 57 percent of that growth was from in-migration from other states, while 17 percent was from off-shore. Looking longer term, he says the state has come out of the economic trough it encountered at the turn of the 21st century, occasioned by such "perfect storm" factors as the dotcom bust, and the accession of China to the WTO and its acceleration of impact on North Carolina's legacy industries.
"We bottomed out at a net 200,000-employee loss in June 2003. Since then, we've filled up the hole, and we're probably 150,000 jobs ahead," he says. "While we're down in manufacturing, we have added employees in financial services, business and professional services, education and health services. If you look at the payroll survey, which we consider among the more conservative of employment measures, we added 87,500 jobs through June, which is fourth in the nation in absolute terms. We've turned the corner, and slugged through what we hope is a once in a lifetime set of challenges."


A Sense of Craft
Now the challenge is exactly how to transition from that labor-intensive manufacturing base to an economy that is driven more by knowledge and technology. The state, Fain says, is focusing hard on the retraining of workers.
In addition to manufacturing, that transition is also occurring in military base areas: This summer the U.S. Department of Labor awarded a $5-million dislocated worker demonstration grant to North Carolina to be used in helping BRAC-affected civilian workers transition from on-base jobs at Fort Bragg and Pope Air Force Base to careers in high-tech industry clusters.
The state's primary transition, however, is in legacy manufacturing industries such as textiles and furniture. He points to the transferable skills, for instance, between furniture making and boat building.
Those skill sets certainly have been evident to two new boat manufacturing projects.
Brunswick Corp.
's U.S. Marine division will invest $51 million and employ up to 858 workers at a plant in Navassa, near Wilmington, that was vacated by yacht maker KCS International when it moved to Wisconsin. A local and state incentive package worth $4.6 million helped make the deal happen, as did Navassa's deepwater access. Brunswick employs approximately 1,600 people at facilities peppering the state's coastline in New Bern, Swansboro and Edenton, on Albemarle Sound. Some of the new jobs will replace jobs lost in Salisbury, Md., where Brunswick will close a 180-worker plant. The new plant follows recent expansions by the company in eastern Tennessee, and will bring the company's North Carolina footprint to 15 percent of its total production.
According to a report in the Raleigh-based
News
and
Observer
, 28 boat building projects has come to the state in the past three years, and there were 21 active prospects in the sector shortly after the Brunswick announcement. While the coastal locations build on a marine tradition, projects such as Chris-Craft's in King's Mountain, part of the Greater Charlotte region, build on western North Carolina's furniture and upholstery tradition.
The company made its announcement of a $19-million, 640-job investment in July 2006, choosing a 225,000-sq.-ft. (20,903-sq.-m.) facility on 85 acres (34 hectares) that used to be operated by Freightliner. On the same day, sister company
Indian Motorcycle
opted for the same town to locate a $23-million, 165-worker operation in an existing 40,000-sq.-ft. (3,716-sq.-m.) building that can be expanded up to 125,000 sq. ft. (11,613 sq. m.) on its 11-acre (4.4-hectare) spread. The companies are owned by private equity firm Stellican Ltd., whose portfolio of companies rescued from distressed situations also includes two Italian cash register manufacturers, a Spanish soft drinks producer and even a soccer team from Italy's Premier League.
Chris-Craft's move was precipitated by outgrowing its still-operating facilities in Sarasota, Fla. Required road infrastructure improvements and a tight labor market were among the factors in Sarasota that drove "Project Float"'s search for a new site, which at one point encompassed 250 sites in the southeastern U.S., eventually whittled down to 35 candidates.
Chris-Craft's skilled labor shortage had occurred in Sarasota, where it had trouble filling positions. In contrast to Freightliner's experience, Chris-Craft tested the waters with a newspaper ad, and got 3,700 applications for its projected 640 positions.
"Western North Carolina provides a big opportunity for Chris-Craft," said Steve Heese, president, last year. "There are a significant number of potential employees available from the furniture and textile industries that are skilled craftsmen. Their skills will be ideal for building our premium quality yachts."

Tied In
University-driven research in North Carolina is nearly synonymous with Research Triangle Park and the nearby campuses of North Carolina State University, University of North Carolina-Chapel Hill and Duke University.
The Piedmont Triad Research Park in Winston-Salem (associated with Wake Forest University) and the
North Carolina Research Campus in Kannapolis
spearheaded by Dole Foods owner David Murdock (which boasts ties with schools across the state) are doing their part to spread the wealth geographically. But there are others.
Speaking at the Utility Economic Development Association summer forum in July, Dr. Ted Morris, the new associate vice chancellor for economic development at East Carolina University in Greenville, spoke about his years of experience with North Carolina State University, and with the state's 16-campus technology transfer initiative and venture capital fund. NC State, he said, ranks about sixth in the nation in research money, attracting approximately $350 million a year.
"There is an incredible network among faculty and R&D people at companies," he said of his former employer, "and you see a lot of the infrastructure that's very valuable to industry – 13 pilot facilities, an active nuclear reactor and a $15-million pilot textile manufacturing facility." This last item is part of the Nonwovens Cooperative Research Center (NCRC), established in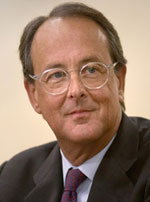 1991 as a state/university/industry project with the aid of a National Science Foundation grant, and now counting 46 companies as members.
Morris said state universities in North Carolina "get" economic development in part because former White House chief of staff and self-made millionaire Erskine Bowles is the system president. He has helped found Dogwood Equity, chaired the Rural Prosperity Task Force, and served as a trustee of the Golden LEAF Foundation – three entities designed to bring economic development to rural North Carolina.
"As the former head of the U.S. Small Business Administration, his passion for economic development pervades everything universities are doing," he said. Each campus has a representative on the system's economic transformation council, "and there is a high degree of coordination among industry clusters being targeted for each region."
Fain says, "As a part of that, we're creating a collaboration with the university that involves pairing someone from our department with those members of the council, to bring alignment between the economic development potential and the many ways university campuses can contribute to that," including targeted curricula.
Morris said the system's leaders realized years ago that they were doing a good job at tech transfer, but "that was just chum in the water. More important was the fact that an institution could anchor an industry cluster."
Central to that proposition was faculty buy-in and engagement with corporate leaders and researchers. Also central was the natural follow-up question to research partnerships, a question that Morris said had previously been off the table: "Where is that new product going to be manufactured?"
"Why not here?" asked Morris. "The innovation happened here."
Morris said schools are looking more closely at their intellectual property assets, and asking the question, "When should we be giving this away?"
Among the new developments already taking place at East Carolina University is a new bimonthly "E-Focus North Carolina" newsletter from its College of Business, designed to provide timely data to decision-makers. The community as a whole seems to be doing a good job of that with corporations. Recent projects have included a pair of $10-million investments creating a cumulative 185 new jobs from Paper Pak Products and CMI Plastics, a packaging firm; and an $18-million, 77-job expansion by pharmaceutical firm Metrics.
Morris said the state system's focus on centers of excellence is paramount, which is why 80 percent of its money is going to each region's top three priorities.
Asked by a utility economic developer how economic developers can work with academic institutions to incentivize faculty to work on economic development as much as on getting published, Morris said land grant institutions are more culturally inclined to make it happen.
"Look at the numbers, and talk to faculty who are inclined to do work from the neck down, not just the neck up," he advised.

Site Selection Online – The magazine of Corporate Real Estate Strategy and Area Economic Development.
©2007 Conway Data, Inc. All rights reserved. SiteNet data is from many sources and not warranted to be accurate or current.