ill ethanol, bio-agriculture, wind energy and life sciences become the recipe for economic success in America's Bread Basket?
They will if Nebraska Gov. Dave Heineman has anything to do with it.
"We have the water, the corn, the livestock and a transportation infrastructure that is second to none," the Republican governor of the Cornhusker State tells
Site Selection
. "From here, you can be anywhere in America in two days by truck or rail. Our central location is a positive factor, and our work force is our number one asset."
Like his fellow Central Plains governors in Missouri, Kansas, Oklahoma, North Dakota and South Dakota, Heineman believes that the Bread Basket region provides the perfect combination of resources to produce a lot more than food for the world; he believes the region eventually will lead the world in alternative energy and some sectors of health science.
Whether that vision becomes a reality will depend heavily on forces beyond the region's control, but that's not distracting the people making the most important decisions on the ground.
"We have grown from 12 to 21 ethanol plants in just the past year. We are now the number two producer of ethanol in the country," Heineman says. "This is a great industry for small-town, rural Nebraska. By the end of 2008, a total of 27 operating ethanol plants will be doing business in this state. We produced 1.2 billion gallons of ethanol in 2007, and we will double that production by the end of 2008."
The governor points out that "almost all of our ethanol plants are going into towns of less than 10,000 people. They bring new development to the community. They employ an average of 200 construction workers in the community. The price of corn goes up in the rural community surrounding the ethanol plant," he notes. "We need these plants because many of our young people want to stay involved in agriculture, and they can do that in an ethanol plant. They are very high-tech. Plus, we are reducing our dependence on foreign oil."


Making the Case for Ethanol
Jack Alderman, founder and chairman of
E Energy Adams
, tells
Site Selection
that his company chose Nebraska over Wisconsin largely because of Nebraska's favorable business climate. His firm produced its first gallon of Nebraska ethanol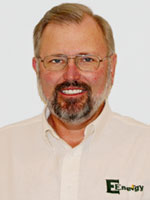 on Oct. 31 at its 50-million-gallon ethanol plant just north of Adams, a village of 500 people in Gage County.
"The most important site selection factor was the political climate of local and state government," Alderman says. "The second most important factor were the physical requirements of the site. We needed sufficient corn, water and natural gas, plus good roads and infrastructure, as well as a location where we could connect into the railroad. Every one of those criteria was here at this location in Adams."
Alderman says his company considered up to 10 different sites before making a final decision. Pivotal to closing the deal was the role played by the Nebraska Ethanol Board.
"They work hand in hand with the Nebraska Public Power District and the Department of Economic Development," he says. "They had done much of the homework on the sites."
Despite recent reports showing a glut of ethanol and the rising energy costs associated with producing this product, Alderman says he remains confident that his company will succeed in Nebraska.
"I feel very strongly that the ultimate viability of our plant and other plants will be there," he says. "There has been considerable expansion of the ethanol industry over the last two years, and all of that new ethanol production has been absorbed. The dollars that we are spending are staying right here in our own country. They are not going overseas to make our enemies fat or to buy arms for terrorists. We will never be the end-all for our energy crisis, but we can certainly be a small part of it, along with biodiesel, solar and wind. The real additional value that each of these things has is that they make us less vulnerable to an interruption of our energy."
About 55,000 bushels of corn are used each day to produce 150,000 gallons of ethanol at the Adams plant. The plant operation covers 200 acres (81 hectares) just northwest of town and employs 45 workers. While the average wage at the plant has not been disclosed, similar plants in Nebraska pay an average annual salary of about $48,000.
The governor says such plants are only the beginning for his state and others in the Central Plains region. "We just passed legislation to incent biodiesel," says Heineman. "That industry is about two to five years behind ethanol. We are also looking at how we can be a leader in wind energy and we are laying the foundation for that sector today."
Heineman says "the central location is a positive factor." The most important factor, he says,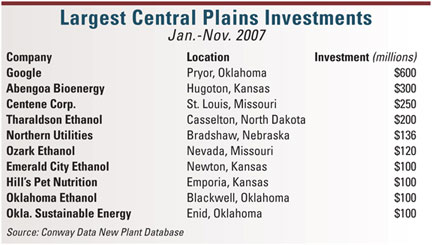 "is our work force. We have a great work ethic and great worker productivity. Nebraskans don't look at their jobs as 8 to 5. We are team-oriented and goal-focused. We have low energy costs, which are a factor when people decide where they want to locate. We also have abundant sites and buildings that are ready to go when a company is looking at a site."

From Biofuels to Biotech
Nebraska is not alone in seeking to grow alternative energy companies on the Central Plains. In Oklahoma, Gov. Brad Henry, a Democrat, sees a strong connection between biofuels and biotech.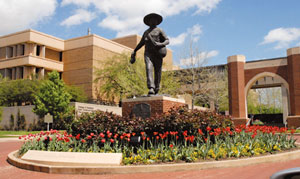 "In 2007, we launched an ambitious initiative to create a world-class Oklahoma Bioenergy Center to focus on research, development and education," Henry tells
Site Selection
. "The initiative is designed to pool top researchers and resources from throughout Oklahoma as well as across the nation. Oklahoma is ideally suited to have a leading role in biofuels and bioenergy research."
To bolster his argument, Henry cites the presence of such state crops as switchgrass and other native grasses, plus the fact that the University of Oklahoma, Oklahoma State University and the Samuel Roberts Noble Foundation are the founding consortium members of the Oklahoma Bioenergy Center.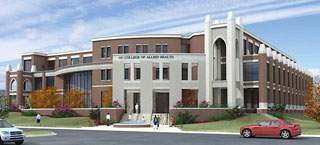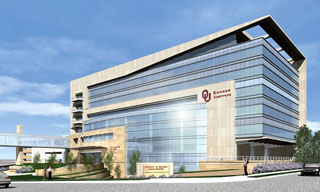 He also cites recent legislative initiatives that "support the development of our state's work force and competitiveness in the global economy. Oklahoma is a leader in energy and biotech, aviation and aerospace. Legislation will continue to support these key areas."
A prime example is the Presbyterian Health Foundation Research Park in Oklahoma City, which now totals seven buildings and 700,000 sq. ft. (65,030 sq. m.) of research and lab space devoted to the biosciences.
Michael Anderson, president of the foundation, says the long-range plan calls for $125 million of real estate development over the next 10 years in a project known as the Oklahoma Health Sciences Center.
"There are seven medical colleges on the campus. Only three other schools across the country have that many," says Anderson. "Five construction sites began this year totaling $400 million. The University of Oklahoma Medical Research Foundation has made Alzheimer's research a top priority, and a company known as
CoMentis
has made a huge commitment do research and development right here. While their headquarters will be in Silicon Valley, all of their science and lab work and product development will remain here at the PHF Research Park."
About 36 bioscience companies are already doing work at the research park, including Martin Bionics, InterGenetics and CytoVance Biologics.
Also planned for the research park are a $120-million proton therapy cancer center, a $35-million center for treatment of diabetes, and a $50-million research tower at the Oklahoma Medical Research Foundation.
"In the next 10 years," says Anderson, "this research park in Oklahoma City will have the greatest economic impact in terms of tax revenues and employment dollars of any place in the state."

Site Selection Online – The magazine of Corporate Real Estate Strategy and Area Economic Development.
©2008 Conway Data, Inc. All rights reserved. SiteNet data is from many sources and not warranted to be accurate or current.