P
harma's global heavyweights are boosting their presence in China in a large way as they seek to fill a growing need in areas such as oncology, arthritis and other diseases. And surprisingly, much of the investment is going to R&D facilities.
Among those expanding is Swiss conglomerate Roche, which has four sites in China, representing its core pharmaceutical and diagnostics businesses. Roche has two sites in both Hong Kong and mainland China, employing about 1,400.
Roche opened its Pharma Development Center in Shanghai, China (PDCC), in October 2007. It is the first fully functioning drug development center in Asia with all components required to conduct clinical development.
"Roche's Pharma Development Center in Shanghai will be dedicated to developing innovative therapies with the collaboration of Chinese partners and talent," says Rae Yuan, head of the center.
Yuan says the center employs about 100 staff members.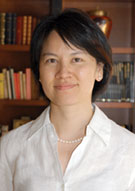 Its focus is developing compounds for oncology, autoimmune and metabolic diseases, and anemia therapies for both China and global development.
"This is the first time not only from Roche but also from the entire pharma industry that all the components required to develop a product from start to finish in the clinical development phase have been brought to Asia Pacific, excluding Japan," Yuan says. "This includes fully functioning development capacities which span from innovative early exploratory clinical development strategies, to efficient late-stage clinical development programs, to successful regulatory filings."
Yuan says that, currently, Chinese patients must wait four to five years for medicines that were already approved in the U.S. or the European Union. The center positions Roche to reduce the lag time, which is crucial for new therapies for diseases such as cancer, which has become more prevalent in China.
"To minimize the lag time, the center aims to acquire local data and will initiate and execute clinical programs in collaboration with Roche's global development organization," Yuan says.
China's central and local governments are helping, she adds.
"Roche has full confidence that the Chinese government and authorities are committed to appropriate IP protection to enable the further development of innovation-based industry in China," Yuan says. "Successfully capitalizing on innovation requires protection of intellectual property by a patent law system that is in line with international standards. In joining the WTO in 2000, the Chinese government had made a clear commitment to supporting this need."
In the 1990s, Roche built a new factory in Shanghai. The factory became operational in 1997 and has a production area of 100,160 sq. ft. (9,300 sq. m.). The factory transforms several drugs into injectables, capsules and tablets. An additional self-contained high-potency production building was put into operation in early 2006 for the local manufacturing of Cellcept and Xeloda. About 250 employees are currently working in the Shanghai factory.

Roche Launched China R&D Center in 2004
Roche established its fifth global research center in China in 2004. The company also has primary research sites in Basel, Switzerland; Nutley, N.J.; Palo Alto, Calif.; and Penzberg, Germany.
Andreas Tschirky, head of Roche R&D Center, China, also in Shanghai, says the Chinese government has created a favorable environment for R&D investments in recent years.
"China's excellent network of academic institutions, research institutions and hospitals provides us with many opportunities to strengthen our R&D initiatives," Tschirky says.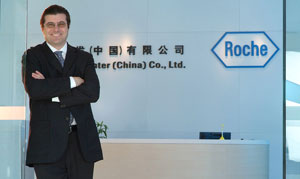 "China is a tremendous source of talent. The intellectual potential of Chinese scientists and their new way of thinking and approaching the discovery of new medicines will contribute to our global R&D efforts. There are a growing number of Chinese patients that will benefit from our therapies, and we are completely aligned with the Chinese Government's vision of the future that R&D investment will drive growth. We recognize the growth potential of the Chinese market, and we will play a central role in providing the healthcare products that will further enhance the quality of life of the people."
More than 60 Chinese scientists currently staff Roche's Shanghai R&D center, Tschirky says. The facility focuses on discovery and optimization of the new molecules – active ingredients of potential new drugs – which address unmet medical needs and could be marketed in China and other countries. In collaboration with the two Chinese National Human Genome Centers, Roche is conducting genetic epidemiology studies to identify genetic predispositions to diseases such as diabetes or Alzheimer's, he says.
Roche's R&D center in Shanghai filed 15 patents for new drugs in 2007, with plans to file seven more in early 2008. That will bring the total to 33 patents since the facility opened.
Roche announced in January that it would invest US$392 million at its R&D and production facilities in Penzberg and Mannheim, Germany, and Kaiseraugst, Switzerland.
AstraZeneca is another pharmaceutical firm looking to China for R&D. It is investing $100 million in R&D projects in China. This includes its new Innovation Centre China in Shanghai's Zhangjiang Hi-Tech Park.

Lonza in Asia
Biopharmaceutical company Lonza, also based in Switzerland, is also active in China and other sites around the globe.
Joe Colleluori, Lonza's head of corporate development, says Lonza considers numerous factors when siting a new operation or facility. This begins with a review of current locations and operations for organic expansion and to ensure that site synergies with ongoing production are included in any overall review, he says.
"For locations outside our current operational base, we would consider access to local markets and strategic fit into the portfolio and acceptance by our current customer base," Colleluori says. "For new geographic areas and greenfield sites, direct discussions with the economic development area are always warranted and would include some of the more obvious incentives such as tax relief and funding support. In addition, access to a qualified work force, training programs and standard of living are all factors considered. Government and economic stability, IP protection and other enforcement and considerations are reviewed."
Colleluori adds that locally supported programs such as support for hiring, training, access to universities and potential relocation of new employees are other components considered, in addition to cultural fit and overall integration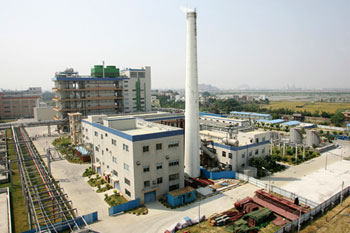 (language, work ethic, regulatory support, and infrastructure). Transportation access, logistics, and climate are other factors used to support these types of decisions, he says.
Lonza has had a presence in China for approximately 12 years and has invested a total of $345 million. In addition to current operations, Colleluori says Lonza has planned investment in China in excess of $100 million over the next five years.
"We have recently inaugurated a new multi-purpose large scale plant for the production of active pharmaceutical ingredients [API] on our Nansha Guangzhou site in addition to a complementary small scale plant for APIs, which has already been commissioned, and a state-of-the-art R&D facility with 60 scientists," he says. "The Guangzhou site covers an area of 230,000 square meters [2,477,100 sq. ft.] and is one of our primary production locations for Niacinamide [Vitamin B3]. We also have three other locations in China – Guangzhou, Liyang and Nanjing."
Lonza also has announced the construction of two large-scale mammalian facilities in Singapore. Lonza signed its first partnership arrangement with Singapore's BioOne Capital in early 2006 and executed a second agreement at the end of 2006 to build the second plant. Lonza expects the first facility to be completed by the end of 2009 and the second to become operational 12 to 18 months later.
Singapore will be Lonza's second large-scale mammalian manufacturing production offering after the biologics facility in Portsmouth, N.H., which is also expanding.
"Both Singapore sites are located in Tuas Biomedical Park," Colleluori says, "and currently each is expected to contain up to four mammalian bioreactor trains, each with a flexible capacity of 1,000 up to 20,000 liters and inclusive of the respective purification units."
"Our customers have been very supportive of this expansion," he says, "and signed up with significant contractual commitments."

Site Selection Online – The magazine of Corporate Real Estate Strategy and Area Economic Development.
©2008 Conway Data, Inc. All rights reserved. SiteNet data is from many sources and not warranted to be accurate or current.