B
y capitalizing on its political stability, well-educated labor supply and favorable business climate, Malaysia has successfully carved a niche for itself in Southeast Asia as a center of low-cost, advanced manufacturing. Now what? It's time to let the sun shine in.
Solar technology has emerged as Malaysia's next key industry target for foreign direct investment. U.S.-based First Solar is opening the first of four solar-module production facilities at the Kulim Hi-Tech Park in Kedah,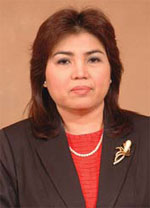 taking advantage of government incentives that will help the company hire upwards of 2,000 workers. The Kulim operations will be First Solar's largest in the world.
Solar cell maker Q-Cells, based in Thalheim, Germany, also is investing in Malaysia to supply photovoltaic solar-cell technology to markets transitioning to solar and other renewable energy sources. The $1.6-billion project in the Selangor Science Park II in Dengkil will create 800 to 900 jobs just in the first phase with up to 1,800 at full build-out.
"Malaysia's strong and resilient economy, developed infrastructure, network of supporting industries and availability of human resources provide the key ingredients to give the impetus to support the development of a global solar hub in the country," said Dato' Jalilah Baba, Director-General of the Malaysian Industrial Development Authority. "Globally, there is growing interest in the renewable energy sector, as it is one of the new areas identified for promotion in Malaysia, particularly the manufacture of solar cells and modules."
The Malaysian Government is enhancing existing incentives for generating renewable energy, and developing new programs to help attract investment. Previously, if a company within a group of companies has been granted either the Pioneer Status or Investment Tax Allowance to generate renewable energy as a revenue-earning activity, other companies in the group would not be eligible for these incentives. This restriction has been removed in the 2008 budget.
Companies generating renewable energy for their own consumption have previously enjoyed the Accelerated Capital Allowance on equipment used to be written off within one year. Under the new proposal, these companies will be eligible for the Investment Tax Allowance of 100 percent on qualifying expenditure incurred within a period of five years, to be set-off against 100 percent of statutory income for each year of assessment.

Keeping SCORE
One area likely to see solar and other renewable energy investment is the Sarawak Corridor of Renewable Energy (SCORE) in eastern Malaysia on the northwestern coast of Borneo. Launched in February 2008, SCORE is one of Malaysia's five corridor development projects. The Corridor is designed to be a major generator of economic development for Sarawak, and a five-part strategy is in place to bring that about:
• Drive priority industry investments towards three major growth nodes along the Corridor – Tanjung Manis (south), Mukah (centre) and Similajau (north).
• Build a well-designed network of industrial-class transport and communication infrastructure within the Corridor, extended outwards to open up the hinterland.
• Fast-forward the development of energy supply centering around currently known feasible hydro power (Murum, Limbang, Baram and Baleh) and coal deposit sites.
• Accelerate human capital development within the Corridor with new learning centers and controlled immigration of skilled foreign workers.
• Develop the tourism industry.
Priority industries sought by SCORE are: oil-based, aluminum, steel and glass, tourism, palm oil, timber, livestock, aquaculture and marine engineering.
Solar may not yet be on SCORE's official list of priority industries, but the government is nevertheless actively seeking that investment. Malaysia's Minister of International Trade and Industry, Tan Sri Muhyiddin Mohd Yassin, strongly encouraged attendees at an investment seminar in Yokohama, Japan, in July to investigate SCORE as a location for solar and any energy-intensive project requiring abundant energy resources.
Site Selection Online – The magazine of Corporate Real Estate Strategy and Area Economic Development.
©2008 Conway Data, Inc. All rights reserved. SiteNet data is from many sources and not warranted to be accurate or current.