R
obust contact center growth continues in the Philippines as more U.S. corporations turn there for outsourcing. Two major U.S. contact center outsourcing specialists,
Sitel
and
Convergys
, are both rapidly boosting their presence.
Nashville-based Sitel added 2,000 call center seats in the Philippines during 2008, bringing its total there to approximately 7,000 as of late November.
"The Philippines is one of the high growth areas in the world," says Kim Facer, Sitel's executive vice president, real estate. "We like the potential all over the Philippines. It's a very service-oriented economy. There are a lot of educated people with good English skills, real estate costs are reasonable and the communications infrastructure is good. Sometimes we have to develop the infrastructure there, but the government works well with us."
Facer doesn't agree with some industry observers who believe the Philippines is nearing contact center saturation. He says there is room for growth. Sitel was one of the first companies to look outside metro Manila for centers, and continues to look at options in the outlying provinces.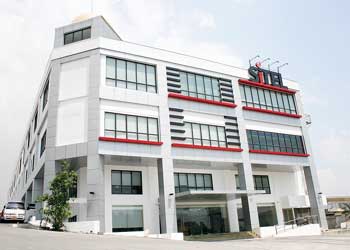 Cincinnati-based Convergys has an even larger presence in the Philippines. It began with one contact center in 2003. Today, the company has 10, with plans to add four more. Six of the current sites are in metro Manila, three are in Cebu City and the newest is in Bacolod City. The company currently employs more than 15,000, and will grow to 20,000 with the opening of the new centers.
"Since we opened our first contact center in 2003, Convergys has experienced success in the area due to the support of the local government and the substantial labor pool," says Jomari Mercado, Convergys' director of business development in the Philippines. "The Philippines also continues to be a place that U.S. clients request for their business needs. The performance of several customer service programs in the Philippines has been very successful, with some programs actually posting the best performance for any center – including in-house – for the client worldwide."
Mercado says Convergys' primary site selection factors include client requirements, availability of trained labor, infrastructure, competition in the area and operating costs.
"Considering most of our agents work during the night in the Philippines, proximity of the site to where the agents live is paramount," Mercado says. "This is to ensure ease of access, as well as safety and security. This selection strategy has helped Convergys in the Philippines post consistently low attrition figures."
James Stinson is CEO of Global Sky, which operates one contact center in Manila with 211 seats. He says the English accent found in the Philippines is much more neutral than that found in India.
"In most of our clients' minds, the Philippines is No. 1 in terms of quality," Stinson says. "You still see call centers going to India, but my information is that it's kind of passť. Nobody in their right mind would go there to do voice. Back office operations are going there, but no voice. The economics of India have changed."

Global Moves
While very active in Asia, Sitel is growing in more directions than one. The firm also recently opened a center in Berlin, Germany. Currently employing 150, the facility could create more than 1,000 jobs in time. Facer says Berlin, a city of about 3.5 million people, offered the population density and the infrastructure for the facility, which is serving Sitel's European customers.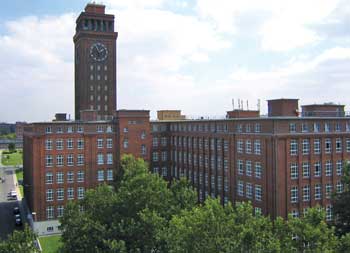 Other growth regions for the company include Morocco – for centers to serve French-speaking customers in France and Belgium – and Latin America.
"Latin America will be an area of increased focus when it comes to new sites," Facer says. The company announced its second facility in Managua, Nicaragua, in November 2008.

Back in the USA
The U.S. continues to be an option for many companies. S
P Data LLC
, a Toronto-based company, will locate a contact center in Richfield, Ohio, outside Cleveland. SP Data will establish its facility during the first quarter of 2009. Operations will begin with 300 seats and 400 employees, but CEO Dan Plashkes says expansion will increase the number of jobs to 800 within two to three years.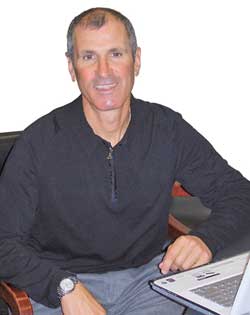 "
Going offshore is great if you are a big company, but
we believe in 'anti-commoditization,'
We are optimistic that the best service wins business.
"
SP Data confined much of its search to a region comprising Ohio, Pennsylvania and New York, but did look at Southwest locations, Plashkes says.
"We spent most of our time in Ohio. It has a large population, a very good labor force and high unemployment. We always look at the quality of labor and the abundance of it, and then we match it against the kind of business we do."
SP Data also operates two centers in Ontario and one in Costa Rica. Its primary clients are in the financial services and telecom sectors.
"I have been in this business for quite a while," Plashkes says. "The SP model is really just trying to be a quality producer. We went against the trend when we set up our business four years ago. Going offshore is great if you are a big company, but we believe in 'anti-commoditization,' if you will. We are optimistic that the best service wins business."
King White, president and founder of The Site Selection Group LLC, a Dallas-based call center location consultancy, says call center growth in the U.S. has been stable and there are a lot of deals floating in the marketplace.
"The U.S. job market has been resilient," White says. "There have been minimal closures in 2008 compared to previous years. The industry hasn't been hit like manufacturing. Call center jobs are usually the last to go away and the first to come back. It's such a customer-centric thing that it's hard for companies to get rid of."
White points out that there are at least two recent call center spec building projects, something unusual in the industry. Both are in markets that are attractive to call centers: a military town and an area hard-hit by layoffs. FRE Resources has developed a 50,000-sq.-ft. (4,645-sq.-m.) building in Clarksville, Tenn., near the U.S. Army base at Fort Campbell. Adevco has developed a 60,000-sq.-ft. (5,574-sq.-m.) facility in Hickory, N.C., an area pummeled by textile and furniture industry layoffs.
Site Selection Online – The magazine of Corporate Real Estate Strategy and Area Economic Development.
©2009 Conway Data, Inc. All rights reserved. SiteNet data is from many sources and not warranted to be accurate or current.