O
regon's aggressive pursuit of the solar manufacturing sector continues to pay dividends as more international companies are giving the state a look-see. Heading the list of those that stay for a while is North America's largest solar cell manufacturing site, which is moving ahead with its aggressive expansion plan.
SolarWorld
, which held grand opening ceremonies at its Hillsboro facility in October 2008, pushed forward with phase two of development of its Hillsboro campus in March 2009 with a 210,000-sq.-ft. (19,500-sq.-m.) addition dedicated to logistics, distribution and production. It is rising toward a November completion immediately behind the 480,000-sq.-ft. (44,600-sq.-m.) former semiconductor manufacturing facility it picked up at a relative bargain price of US$40 million from Komatsu in 2007.
Employment at the facility stood at 519 in early June as it ramps up toward a goal of 1,000 workers and 500 MW of production capacity by 2011. The 94-acre (38-hectare) site has room for even more growth as business warrants. The facility serves markets throughout the Americas.
"We haven't been disappointed," says SolarWorld vice president Bob Beisner of the decision to move from Vancouver, Wash. "The facility in general is quite nicely laid out. We needed to make it a little denser. That way we could get the volumes we needed out of the manufacturing area.
"We came to Oregon for several reasons," he adds. "We received excellent incentives from the state, we found an excellent facility to occupy and there is a great work force of former silicon workers. Having people with semiconductor backgrounds has really helped us."

From Strength to Strength
The latest Milken Institute report on "North America's High-Tech Economy" bears out the strengths SolarWorld has discovered. It ranks the Portland metropolitan area as 27th in terms in economic activity, employing more than 88,000 in various technology sectors with wages of more than $7 billion.
Another positive factor for SolarWorldhas been the assistance offered by Portland Community College's Rock Creek Campus.
"They had developed a program for the semiconductor industry," says Beisner. "They modified it for us to take more of a photovoltaic slant, and we are able to run our people through their classes."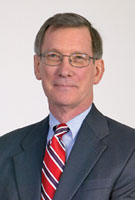 As of early June, that program had produced nine employees for SolarWorld, and Beisner expects the program to be an ongoing source of trained personnel.
"They [Oregon] really do have an excellent reputation as having people who know the silicon industry," Beisner says, adding that the Hynix Semiconductor plant in Eugene, which closed last year, might be another ready-made solar manufacturing facility. "The manufacturing processes are so similar. There is already a vendor base in Oregon."
SolarWorld uses the Port of Portland for receiving supplies and shipping products, as well as Portland International Airport.
Beisner believes the solar sector's momentum will continue even in the midst of a global recession.
"The federal stimulus money being awarded to either government agencies or through loan guarantees are the types of dollars needed to boost the output of the solar industry," Beisner says.
"It is important to understand the big advantage we had when we bought Shell Solar in 2006," says SolarWorld spokeswoman Anne Schneider. "In comparison to other German solar companies that come here, we already had a good work force and already had a sales team with a customer base. For SolarWorld, it was a very good decision in 2006, and it gives us a very good position in this race in the renewable energy business."
The Shell acquisition gave SolarWorld its since-closed facility in Vancouver as well as its integrated production facility of solar silicon wafers, cells and modules in Camarillo, Calif.
Schneider attributes Oregon's attitude toward the solar industry as a throwback to the days of explorers such as Lewis and Clark.
"Oregon is known for a very green population," Schneider says. "They are the green pioneers."

Chinese Firm Puts Oregon in the Running
Oregon is also in the thick of things for the first U.S. factory of a major Chinese solar company. Suntech Power Holdings, based in Wuxi, China, is the world's largest crystalline silicon photovoltaic module manufacturer. Suntech issued a press release on May 11 announcing
"
A lot of folks are interested in having
a solar manufacturer in their area,
and we will be looking at a half
dozen states, maybe more.
"
its intention to establish a manufacturing base in the U.S. and soliciting interest from U.S. locations.
Suntech's factory in Wuxi has an annual production capacity of 1,000 MW of solar panels. The company employs 9,300 worldwide, about 9,000 of whom are in China.
Suntech says several favorable developments led to this move, including growth in utility demand for large-scale, wholesale solar projects; the increasing number of U.S. states with incentive programs for customer-owned systems; and the federal stimulus package.
"Oregon is one of several states we are looking at, but it's not a done deal by any means," says Steve Chadima, Suntech's California-based executive vice president of external relations. "A lot of folks are interested in having a solar manufacturer in their area, and we will be looking at a half dozen states, maybe more.
"That release did what it was designed to do, elicit interest from states with active economic development groups," Chadima says. "We are working through that list of inquiries and are setting up meetings. What makes Oregon interesting," Chadima says, "is they have been actively looking for new solar manufacturing in their state for a while. They have been to China, not necessarily to just visit us, but [state officials] have visited our plant. They are a little further along. At their initiative, they were out front soliciting our company's interest. We will go through that same process with other states."

How the Short List Gets Short
Suntech hopes to name a site by November, Chadima says. Locations with former semiconductor manufacturing sites will be among those considered.
"Some sites require less work," Chadima says. "Solar module manufacturing is very similar to semiconductor manufacturing, with clean rooms and people walking around in bunny suits. It will take less work for us as opposed to new construction."
Among other key factors will be logistics, with good access to rail, ports and an international airport being critical, Chadima says. How active a particular market is in solar energy usage is another consideration.
"We are looking at how active a local market is," Chadima says. "It helps to be close to the customer. The market for solar energy around the U.S. varies dramatically from state to state based on the incentives states have put in place for consumers to purchase their solar systems. California, New Jersey and some other states have good incentives for consumers to put solar on their roofs."

More Suitors, More Plants
Suntech has not decided the size of it first U.S. facility, Chadima says, acknowledging that the company has long-range plans to build more than one plant.
"The machinery we build for making solar panels comes in capacity chunks. Each line can generate about 30 MW of solar panels per year. We may put one or two or three in one location and may go to another location and put in one or two or three. It depends on how fast the market is growing, where it is growing and how much of it we can capture. We are looking to locate close to customers to avoid high shipping costs and the carbon footprint created by shipping long distances."
Chadima says some states are more aggressive than others in the solar sweepstakes.
"One of the areas I am impressed with – and I am not even hinting that they are on the short list – is the Phoenix area. [At the] Greater Phoenix Economic Council, they actually do all the work for you. They put together a package and send it out blindly to all the cities in the region. It's a very clever idea and one of the many aggressive efforts people have employed.
Colorado is also in pursuit of Suntech, having also sent a delegation to China, Chadima says.
Site Selection Online – The magazine of Corporate Real Estate Strategy and Area Economic Development.
©2009 Conway Data, Inc. All rights reserved. SiteNet data is from many sources and not warranted to be accurate or current.