wo years ago, British royalty attended the opening of contract research organization
PPD
's new campus in Lanarkshire, Scotland. Since then, the Wilmington, N.C.-based company has assembled a veritable empire of facilities around the globe.
Big pharma is wading through multiple challenges and issues at once – emerging markets, expiring patents, and the global economic meltdown. For some, the perfect storm of conditions has made it the perfect time for M&A – witness the acquisition of Wyeth early this year by Pfizer, and the public statements by Merck executives declaring their openness to possible deals.
But well before economic paralysis set in, companies were already getting cozier with academic institutions and contract research organizations in order to simultaneously gain an R&D boost and lose some organizational layers and their associated costs and liabilities. CRO firms such as PPD, Quintiles and Covance have been among the leaders in gaining that business, and their facility plans reflect it.
At PPD, cash flow is healthy, with US$250 million expected from operations in 2009. The company anticipates revenue growth of 10 percent in 2009, and plans on spending the lion's share of between $80 million and $90 million on facility expansions and improvements this year.
Late in 2008, the company got on the acquisition bandwagon too, acquiring Innopharm. In February 2009, that trend continued with the $30-million acquisition of AbC.R.O., a firm with 230 employees and operations across central and eastern Europe.
Already, the company maintains 75 offices, labs and clinics in 33 countries, employing approximately 10,500 people. PPD leases approximately 90 percent of its global portfolio of approximately 2 million sq. ft. (185,800 sq. m.).

Links to Learning
In a phone interview from PPD's 400,000-sq.-ft. (37,160-sq.-m.) corporate headquarters in Wilmington, CFO Dan Darazsdi and Director of Global Facilities Don Anderson discuss how global facility decisions go hand in hand with the company's strategically planned growth.
"Facilities are a very important part of the whole financial makeup of the company," says Darazsdi. "Historically, we're a service industry, and our costs are facilities and people. They are tightly integrated, and a significant part of our cost structure. The way we go about trying to manage it, in the context of total financial management, is to work with Don and with the business units, look at our current company footprint and key locations around the globe, anticipate our future needs by country and by location, and develop a multi-year plan that says, 'Here is our current facility footprint, here is what business needs look like over the next couple of years.' In addition, we're thinking about where growth is most likely to take place."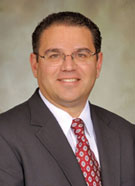 PPD's thinking has led to a spate of projects in the past year, each of which transpired over a period of six to nine months.
The 68,000-sq.-ft. (6,317-sq.-m.) Scotland complex, begun in 2007 and completed in 2008, could employ up to 740 people by 2010 in such areas as clinical development, biostatistics, project management, data management, pharmacovigilance, product development and clinical trial management and monitoring. Early in 2008, the company expanded its lab presence in China in partnership with Peking Union Lawke Biomedical Development Limited (PUL) at Peking Union Medical College in the Beijing Zhong Guan Cun Life Sciences Park, the largest life sciences park in China. The equipment there is identical to platforms located at PPD's global central labs in Brussels, Belgium, and Highland Heights, Ky.
As reported in these pages, the company in April 2008 said it would create 200 to 300 clinical research jobs over a two- to three-year period in a new 40,000-sq.-ft. (3,716-sq.-m.) office at the North Carolina Research Campus in Kannapolis, co-locating with Carolinas Healthcare System. PPD CEO Fred Eshelman called the campus a "once-in-a-lifetime opportunity where industry and academic scientists can freely collaborate to bring innovations in scientific research to market, increasing the length and quality of human life."
Life sciences campuses are familiar with PPD: Eshelman in 2008 saw his name go up on the school of pharmacy at his alma mater, University of North Carolina-Chapel Hill, to which he's given $33 million over the past five years. PPD Chairman of the Board Dr. Ernest Mario, also chairman and CEO of Capnia, Inc., a development-stage pharmaceutical company based in Palo Alto, Calif., was accorded the same honor at Rutgers University's pharmacy school in 2001, when he donated $5 million. In 2008 he pledged $5 million more to that school to establish graduate fellowships. Mario also served for 18 years as chairman of the Duke University Health System.


Lab Culture Multiplies
The company's global central lab network celebrated 20 years of offering such services with big news, announcing two new locations within one week in December 2008: one in Singapore and the other in Ireland.
The latter project, a cGMP analytical testing lab in Athlone, is expected to see an investment of up to $18 million and the hiring of as many as 250 people in the central Ireland community on the River Shannon that already is home to operations from U.S. medical companies Elan Corp. and Mallinckrodt Medical. Service offerings will include method development and validation, and stability and quality control testing for all phases of drug development, with particular emphasis on inhalation and biopharmaceutical products.
PPD executives were uniformly pleased with the performance of Ireland's chief inward investment agency IDA Ireland, enough so that, in an earnings call with analysts in January 2009, Darazsdi said, "Based on favorable discussions with IDA, we will look for other opportunities to place operations in Ireland."
Darazsdi says clients in Eastern Europe were increasingly looking for the type of cGMP business PPD principally offered only in North America.
"Our lab team went to look at various locations," he says. "Over time, we found working with IDA was quite a positive experience, and we felt like establishing a presence in Ireland for our cGMP offering would allow us to accommodate our clients better in Europe."
Asked if a jittery economic climate in Ireland to start the year was giving the company pause, Darazsdi says, "I don't think so. We went through a very thorough evaluation. I don't think anything fundamentally has changed."
Among the Irish site amenities the PPD team liked: proximity to the Athlone Institute of Technology, and the high caliber of talent in the area. It also didn't hurt that IDA Ireland was CRO-savvy: "They were very well aware of the CRO industry," says Darazsdi.
That's not something that can be universally said of economic developers.
"As far as I can tell, four to five years ago a lot of them didn't know what CROs did," says Anderson. "A lot of them now think about us as a pharma company. We look a little different, and the facilities are a little different. We're not the high end. Learning the nature of the business is sometimes an eye-opener for them."
In Ireland's case, PPD's eyes were opened to the value of a good partner.
"The IDA was a great help in getting us information," says Darazsdi. "You look for those entities that step up."
The Singapore EDB also is known for stepping up. The city-state has welcomed more lab projects too: In January 2009, after initially breaking ground in 2006,
Abbott Laboratories
opened its new $5-million analytical research lab in the Biopolis research park. Though the company already maintains nutritional manufacturing and regional headquarters facilities in Singapore, this is the company's first pharmaceutical R&D site in Southeast Asia. The company anticipates adding on a few more positions to the initial 17 staff members.
The facility is one of several investments in the past year by Abbott, which also opened a formulation development center in Abbott Park, Ill., in June 2008, and announced an expansion of its drug delivery operation, SOLIQS, in Ludwigshafen, Germany, in October 2008.

New Work with Merck
The most visible project on PPD's busy dashboard is a five-year strategic collaboration agreement with Merck, announced on January 5, 2009. PPD purchased a 130,000.-sq.-ft. (12,077-sq.-m.) Merck vaccine lab and equipment located in the Philadelphia suburb of Wayne, Pa., and hired Merck's 80 scientists and technicians working there. The deal is similar to a deal between Eli Lilly & Co. and Covance in 2008.
In addition to testing vaccines across a range of ailments for Merck, "the acquisition gives PPD new capability in the vaccine and biologics testing market, along with excellent capacity to provide services to other customers," said Darazsdi in the January earnings call. A separate agreement with Merck provides for the delivery of traditional lab and central storages services.
"
For all of us in the pharmaceutical industry, 2008 found us
no longer
anticipating a changing environment,
but operating right in the middle of it.
"
Asked if the transaction breaks new ground in terms of big pharma ceding R&D territory to CROs, Darazsdi says, "These things tend to be case by case. In the case of Merck, they were really looking to a partner in a new way. From our perspective, we can enhance our capabilities by providing a more full set of offerings."
"Merck had a building, and the only business they're doing in it is their own," adds Anderson. "We can get better utilization out of it."
Asked if the company could see itself making more such agreements, Darazsdi declines to engage in speculation, but, he says, "One thing we are in a position to do is look opportunistically. In this instance, we got a good win-win solution to complement our offerings. It's hard to anticipate what other kinds of opportunities are out there. We're demonstrating the ability to be flexible, and we have the wherewithal."
While terms were not disclosed, Darazsdi in a February earnings call said the acquisition meant a cost of about $25 million in the fourth quarter of 2008.
"While we have done an assessment to determine what kind of capital requirements will be required for Merck, we don't see any really significant requirements early on," he told analysts. "As a matter of fact, capabilities in that lab are very strong … and we see really great capabilities there."
"There is plenty of excess capacity in that facility and we would obviously expand and make capital improvements as necessary and we're able to win the business," added COO Bill Sharbaugh. "But the current footprint that is built out, technology-wise, is very strong."

Go With the Flow
Eshelman said PPD sees vaccines as a good growth market, and acknowledged the company already has fielded inquiries from at least two clients about using the new labs.
He also explained the value equation behind the hiving off of certain R&D operations by big pharma:
"I think there is certainly more focus within big pharma as to what is really generating value," he observed. "So any activity that's going on in R&D has got to generate real value. And so part of our pitch to them is there are a number of routine type testing services, particularly in the laboratories, that arguably are required for certain parts of the R&D. They are certainly required for regulatory submissions. But it would be tough to argue that they have really moved the needle on the value equation. And therefore, why would you not put those things outside and get rid of sales people and so forth and so on, and contract back to the service."
Caroline Lappetito, director of global communications, Merck Research Laboratories, says this is the first time Merck has entered into such an agreement with a CRO. She says the company considered several options before going forward with this one, which best suited the company's business and organizational needs.
"The goal of this arrangement was to support Merck's vaccine and biologics development while providing flexible resourcing with a more advantageous cost structure," she writes in an e-mail. "Outsourcing certain functions in this way will enable Merck to focus its efforts on core research and development in support of the pipeline. This is part of our overall strategy to create a lean and flexible organizational model."
"It is clear that biopharma companies see strategic partnership as an imperative," said Sharbaugh in a January call with analysts.
"We believe we are very well positioned to continue to enter into strategic relationships with big pharma of the nature we did with Merck, and as Covance did with Lilly," said Eshelman. "We believe that is one of the waves of the future, and those can bring business in big buckets."
Site Selection Online – The magazine of Corporate Real Estate Strategy and Area Economic Development.
©2009 Conway Data, Inc. All rights reserved. SiteNet data is from many sources and not warranted to be accurate or current.