merisafe Inc.
CEO Allen Bradley offers some candid advice for corporate executives who think they already know the story of
Southwest Louisiana
: "Preconceived notions are not correct."
He should know. As the leader of one of the most successful insurance companies in America, Bradley has witnessed first-hand the business results that a Cajun country location can deliver.
From its home base in DeRidder in 34,937-resident Beauregard Parish, Amerisafe climbed to the top of insurance firm stock performers in 2008, netting an industry-leading 33 percent return.
So how did the company fare so well in a year that saw most insurance and financial services firms struggle? It's quite simple, explains Bradley. "We have a very good work force."
A specialty writer of high-hazard workers' compensation insurance, Amerisafe caters to small to mid-sized employers primarily in the construction, trucking, logging, agriculture, oil and gas, maritime and sawmill sectors. The firm markets workers' comp coverage in 30 states and the District of Columbia.
The company never would have achieved this success without the support of its hometown, claims Bradley.
"We have an incredibly stable work force of 465 employees. Half of them are based here, and the rest are scattered across 30 states throughout the rest of our service area," he tells
Site Selection
. "They deliver remarkable productivity. They are a highly efficient work force."
His workers are so efficient, Bradley states, that he can quantify it. "In the insurance industry, there are certain ratios that companies follow. An average expense ratio is 30 to 32 percent of premiums," he says. "In the last year reported, our expense ratio was 19.8 percent. That is a 10-point advantage over our competitors. The work force here is a real advantage."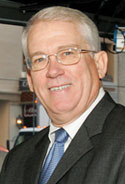 "
An average expense ratio is 30 to 32 percent of premiums.
In the last year reported, our expense ratio was 19.8 percent.
That is
a 10-point advantage over our competitors.
The work force here is a real advantage.
"
Bradley is not alone. Throughout the five-parish region that comprises Southwest Louisiana, company leaders in a variety of industries have embarked on a wave of expansion projects that defy both the national economy and regional stereotypes.
That's true largely for one reason, says Bradley. The stereotypes are wrong.
"Quite frankly, there is an unfair representation of our state and our government," Bradley says. "We have a Governor's Office and an economic development department in Louisiana that are vitally interested in supporting private industry. Last year, the state had a net gain in jobs. Not many states can say that."

He is equally proud of his region's labor pool. "We have a work force that appreciates the economic opportunities that industries coming into this area can provide," he says. "We have low turnover and low absenteeism. The wage levels are lower than the national scale, but here those wages purchase a lot more because of our low cost of living. As a result, there are plenty of opportunities."
Bradley is putting his money where his mouth is, by investing in a 14,000-sq.-ft. (1,300-sq.-m.) expansion in DeRidder. "We have 50 acres [20 hectares] in the city limits on a major highway. We also lease a 76,000-sq.-ft. [7,060-sq.-m.] building," he notes. "We like it here because we have plenty of land, water and a very pleasant climate."
The expansion is made possible by a business that has been steadily growing since company founder Millard Morris joined the DeRidder Insurance Agency in 1973. "When Mr. Morris sold the company in 1997, our volume was $95 million," says Bradley. "In the last full year reported, 2007, we had $328 million in premium business."
Growth like that wins a lot of people over. It's also indicative of a region of 283,575 people whose economy continues to outperform the nation's.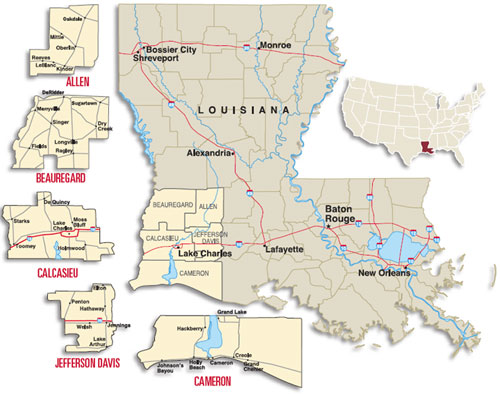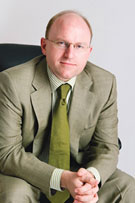 "
This is one of the most important regions in all of Louisiana.
It has a very strong economy.
Its unemployment rate is way below the national average. It is only 5 percent. While other regions were losing jobs, Southwest Louisiana was growing its economy and adding jobs.
"

Leading a Nuclear Renaissance
"This is one of the most important regions in all of Louisiana," says Stephen Moret, secretary of
Louisiana Economic Development
in Baton Rouge. "It has a very strong economy. Its unemployment rate is way below the national average. It is only 5 percent. While other states and regions were losing jobs, Southwest Louisiana was growing its economy and adding jobs."
Moret points to several factors as the principal reasons for the region's growth: the presence of high-growth industries, easy access to an abundant supply of natural resources, a healthy real estate market, and a plethora of skilled labor.
"The petrochemical industry and the aircraft repair and maintenance sector are both very strong in the region," Moret says. "And then you add to those industries the fact that Southwest Louisiana will be the epicenter of our state's participation in the nuclear energy renaissance. With the opening of the first modular nuclear manufacturing facility in the United States, Southwest Louisiana will become one of the global leaders in this sector."
Moret is referring to
Global Modular Solutions LLC
– led by Westinghouse and Shaw Group – a $120-million manufacturing plant on leased property at the Port of Lake Charles in Calcasieu Parish (pop. 184,702). The plant will construct modules and components for new and modified nuclear reactors. In addition, the facility will have the capability to make modules for chemical sites and petrochemical plants around the world.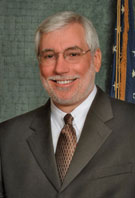 GMS will create at least 1,400 jobs over the next several years at an average annual salary of $50,000 plus benefits, good for an annual payroll topping $70 million. Another 450 temporary construction jobs will be created when the project begins this year.
Moret, who worked with
Louisiana Gov. Bobby Jindal
to bring the Shaw-Westinghouse project to Lake Charles, says the deal would not have happened without the region's "great work force and work ethic. There is a lot of skilled labor here, and the elected officials have a strong business orientation and are very proactive."
Calcasieu Parish Administrator Mark McMurry concurs. "We have one of the finest work-force development schools in the nation – Sowela Technical College," he says. "Their training programs are phenomenal, and they are very flexible. In fact, they are a big reason why we have a large cluster of aviation maintenance operations located here. Northrop Grumman, Aeroframe Services and Era Helicopters are all based here."
Moret also cites the region's transportation network as a pivotal deal-closer. "The
Chennault International Airport
, with room to expand, was key [to the GMS project]. We also have one of the best ports in the country in Lake Charles," says Moret. "We are very bullish on the future of the region. In fact, we are starting a national ad campaign at the state level in April. One of the focus areas will be the role that Louisiana is playing in the resurgence of nuclear energy, and Lake Charles will be a key part of that campaign."

Reality Differs From Perception
Moret isn't the only one spreading the message of Southwest Louisiana's appeal to business and industry. Some homegrown Louisiana talent is doing that as well.
"There seems to be a huge disconnect between what Wall Street is saying and what most of the companies we cover are saying,"
Dr. Peter Ricchiuti
of Tulane University in New Orleans recently told Barron's. "Business is hanging in there."
Tourists Spend Big in Southwest Louisiana
Ricchiuti and his business students at Tulane were among the first to jump on the Amerisafe bandwagon, highlighting the company as a stock to watch in Ricchiuti's closely followed Burkenroad Reports. Back in April 2008, Burkenroad gave Amerisafe a "market outperform" rating based on projections for the company's growth potential over the next year.
The question is, why don't more executives from outside the region take a closer look at Southwest Louisiana?
Help Wanted: Schools Deliver Needed Training
Jim Bernhard Jr. did, and it sealed the deal. He is the chairman, president and CEO of Shaw, the company that will construct the 600,000-sq.-ft. (55,740-sq.-m.) GMS module fabrication facility on a 300-acre (122-hectare) site at the Port of Lake Charles.
"After an extensive search of potential sites, the Port of Lake Charles was chosen because of its deepwater access, its proximity to other important modes of transportation, and the availability of a skilled work force," said Bernhard.
A creative and flexible incentive package comprising contributions from the state, Calcasieu Parish Policy Jury and the City of Lake Charles helped the area land the project, noted Moret.
"People should know that we have one of the most flexible incentive regimes in the country, as we proved with the Shaw-Westinghouse deal," Moret says. "We have the ability to put together a very creative incentive package for large deals."
Sasol North America Inc
. is another company betting big on the region. In July 2008, the firm announced three expansion projects totaling $16.63 million in capital investment at its existing facility in Westlake in Calcasieu Parish.
Sasol, a leading manufacturer of biodegradable cleaning ingredients and specialty chemicals, employs 400 workers full time plus an additional 150 contractors at six operating units, all built between 1961 and 1981.
"To maintain competitive operations, the company consistently considers capital projects to increase efficiencies," says Nancy Tower, a human resources executive with Sasol. "In recent years, a significant effort has been made to reduce energy consumption and simultaneously reduce CO2 emissions. Some of the projects currently being engineered for installation in early 2010 include approximately $20 million to be spent on energy reduction and environmental projects in various units of the complex."
Added Sasol North America President Pat Brown at the project announcement, "Operating a safe and environmentally responsible facility is one of our top priorities, and that requires regular investments."

Gulf Access Keeps Business Mobile
Regular investing became a dominant trend in Southwest Louisiana in 2008, a year that saw the region capture 34 corporate facility investments totaling more than $1.125 billion.
A common denominator for many of these projects is the proximity of the Gulf of Mexico and its coastal tributaries. Two water-related projects moving forward are the $1.3-billion
Lake Charles Cogeneration
plant and the $350-million casino resort named
Sugarcane Bay
.
Lake Charles Cogen, a subsidiary of the Leucadia National Corp., is a gas plant being built on 70 acres (28 hectares) leased along the Calcasieu Ship Channel at the Port of Lake Charles. The plant will convert petroleum coke, a byproduct of refining heavy crude oil, into synthetic natural gas and hydrogen. The products will be sold to Louisiana utilities, which will in turn sell them to their residential and commercial gas customers.
Turner Industries Group LLC will lead construction and fabrication work on the project, set to begin in the first quarter of 2009, upon completion of the sale of $1 billion in Gulf Opportunity Zone bonds.
The Port of Lake Charles will gain a $40-million upgrade to its fuel-handling system (funded by Lake Charles Cogen), 3,000 construction jobs, 150 permanent jobs and more than 1,900 local jobs that will be indirectly tied to the plant.
"This area is a very good area for energy-related business," says Lake Charles Mayor Randy Roach. "Outside of the energy industry, people may not be aware of how much oil and gas processing is done in this area. Around the country, liquefied natural gas has a mixed track record, but we have three LNG facilities here. Two are complete and one is set to come online soon. Energy is something that we understand and something that we embraced many years ago. Companies that do business in the energy industry know that this is a good place to do business."
Echoing other officials throughout the region, Roach notes that "Lake Charles is one of the best-kept secrets along the Gulf Coast. That comment reflects that, when companies come to an area that doesn't have the population of a Dallas or Houston, they aren't sure what to expect. But they are very impressed with what they find here."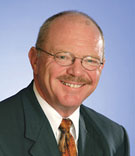 "
This area is
very attractive to site selectors.
If they bring people here, they know they will be happy here. this is a good place to do business.
"
Port of Lake Charles Director Adam McBride agrees. "My assessment is that business executives, once they come and locate a plant in this area, are generally pleased with the cost of living, quality of life and great recreational opportunities," he says. "This area is very attractive to site selectors. If they bring people here, they know they will be happy here."
McBride says the port is "one of the largest economic engines in the region. The ship channel allows deepwater traffic and creates 31,000 direct and indirect jobs. Plus, we have fairly extensive land holdings, which facilitates deals like the ones with Leucadia and Shaw-Westinghouse."
With 58 million tons of cargo each year, the Port of Lake Charles ranks as the 11th largest port in the nation by volume. Over the next five years, notes McBride, the port itself will invest $150 million into capital improvements, further expanding its own infrastructure to support companies growing in the region.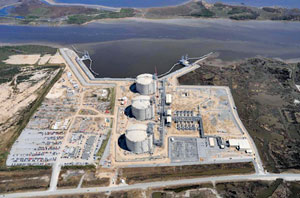 "We are looking for new cargo opportunities," McBride says. "We are optimistic about the port's future."
So are the owners of Sugarcane Bay, the huge resort complex going up on port property. Pinnacle Entertainment is building the gaming and recreational playground just south of its existing L'Auberge du Lac casino resort.
Voters approved the new casino in an election on Nov. 7, 2006. Upon completion in either late 2009 or early 2010, Sugarcane Bay will feature a 400-room hotel, one-story riverboat casino with 1,500 slot machines and table games, parking garage, 18-hole golf course, restaurants, tennis courts, skeet-shooting range, entertainment arena and other amenities. Pinnacle expects to create 2,000 jobs at the resort.
Air Access Puts Lake Charles on the Map

Energy Hub of the South
While the region continues to diversify its economic base, there is no doubt about its foundation: energy.
More than 53,000 workers in Southwest Louisiana are employed either directly or indirectly by petrochemicals and refining operations. The largest energy employers in the region are CITGO Petroleum, ConocoPhillips, PPG Industries and Westlake Chemical.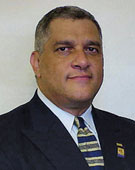 "
Cameron is
truly a champion
in waiting. We anticipate a methodical recovery, but we will be the model community.
"
In 2006, total payroll and benefits paid by energy employers accounted for $713 million in the local economy. Goods and services purchased in the area by energy firms accounted for another $970 million. Annually, industry employers spend about $1.2 billion on utilities.
One of the biggest spenders in the region is
Sempra Energy
, which announced two major projects in coastal Cameron Parish last year: the $50-million second phase of its Cameron LNG LLC liquefied natural gas terminal in Hackberry; and a $250-million expansion of its Liberty Gas Storage facility about three miles west of Hackberry.
Art Larson, spokesman for Sempra, tells
Site Selection
that "the Liberty Gas expansion is slated to begin construction later this year, with in-service scheduled for 2011." The draft environmental impact statement from the Federal Energy Regulatory Commission was received in January, according to Larson.
The project seeks to use four underground salt dome caverns for storing gas. "The purpose of the project is to develop additional natural gas storage and pipelines capacity that Liberty will use to provide natural gas storage, transportation and services," the company said.
The expansion will be constructed on a 159-acre (64-hectare) parcel owned by Liberty. Three caverns would store up to 12 billion cubic feet of natural gas, while development of a fourth cavern would create capacity for storing half that amount.
Ernie Broussard, director of planning and development for 7,165-resident Cameron Parish, says projects like these are vital to the continuing recovery of his area following recent storms.
Thanks to large expansion projects like Cameron LNG and the
Cheniere Energy Sabine Pass LNG
, employment and housing are both growing stronger than ever, says Broussard. Each terminal is expected to generate about 100 permanent jobs.
Cheniere, based in Houston, is investing some $2 billion in the region between its new LNG terminals and its new natural gas pipeline from Sabine Pass through Cameron, Calcasieu and Beauregard parishes.
"LNG is going to create some other opportunities for us," adds Broussard. "They are already attracting support industries. And the new industrial sitings on the ship channel will help put legs under the port authority and give us some momentum to move forward."
He's not done yet either. "We hope to make an announcement on a major bio-diesel plant by mid-year," Broussard says. "Cameron is truly a champion in waiting. We anticipate a methodical recovery, but we will be the model community."

Big Things in Small Towns
There's no less optimism in Jefferson Davis Parish, Cameron's neighbor to the north.
"We have a lot of things that the larger parishes have," says Marion Fox, executive director of the Economic Development & Tourist Commission for the parish. "Our education system ranks at the top of the state. We have a river and rail and an Interstate. We have been a well-kept secret, but that is changing."
Zagis USA
offers a case in point. The company broke ground in June 2008 on a $15.2-million cotton-spinning mill in Lacassine. About 100 jobs are being created.
"Zagis chose Louisiana because of its location relative to raw material, its infrastructure – Interstate, rail, ports – and the strong entrepreneurial support from the Louisiana Departments of Economic Development and Agriculture," said Dan Feibus, chief operating officer of Zagis USA, a joint venture of majority owner Grupo Zaga S.A. de C.V. of Mexico and several North Carolina textile executives.
The firm plans to build two mills at a cost of $75 million in Louisiana and generate 160 jobs.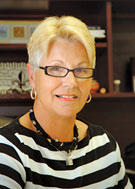 "
Ours has been the slow, steady growth of diversification from agriculture and mining. We never had the real boom in housing, so we will not have the bust.
"
"This represents a significant shift for the cotton industry, particularly here in Louisiana," said Moret. "Historically, most of Louisiana's cotton has been shipped out of state in raw, unprocessed form, headed for export markets. Once phase two is complete, the Zagis mills could utilize up to 15 to 20 percent of Louisiana's cotton crop to spin cotton yarn right here at home."
The 31,203-resident parish landed another $75-million investment in 2008 – a cellulosic ethanol plant from
Verenium Corp.
near Jennings. The plant creates 81 jobs, plus another 300 jobs in construction of the facility.
"The Verenium plant uses cellulosic technology, using wood fiber and other natural products, to produce green fuels," says Fox, who adds that the parish's best days are yet to come.
"With our Lacassine Industrial Park, we have a lot of available land at a reasonable price. We are right on Interstate 10, with dual rail and great feeder roads, and the park is only 10 minutes from the Port of Lake Charles," she notes. "We have experienced a little bit of a slowdown from the economy, but we did not have the big boom. Ours has been the slow, steady growth of diversification from agriculture and mining. We never had the real boom in housing, so we will not have the bust."
They are singing the same refrain in Allen Parish, just north of Jefferson Davis Parish. In Allen, the 25,568 residents have made a living for decades in agriculture, cattle and timber production. The largest recent corporate facility expansion came in 2007, when
Mart-co Limited
opened a $213-million oriented-strand-board plant near Oakdale. The 670,000-sq.-ft. (62,243-sq.-m.) facility on 210 acres (85 hectares) generated 174 jobs.
The company had considered sites in Mississippi and Texas, but a generous tax incentive package from Louisiana, coupled with the area's transportation network and wood supply, sealed the deal for Allen Parish.
The fulcrum for economic development in Allen Parish is the Coushatta Tribe. While the sovereign nation of 857 members may be small, its influence is felt throughout the region.
The tribe's many business holdings include the Coushatta Casino Resort in Kinder. With 500 hotel rooms, 3,000 employees and an annual payroll of $60 million, the casino is one of the largest private employers in the state.
"We have a tremendous impact on economic development," says David Sickey, vice chairman of the Coushatta Tribal Council in Elton. "In addition to the casino resort, we own and operate a championship golf course, the Red Shoes RV Park & Chalets, Coushatta Millworks, a gym and fitness center and various retail stores and gas stations throughout the community."
The tribe also leases out some 4,100 acres (1,661 hectares) to non-Indian farmers for rice and crawfish farming operations, says Sickey. "We employ many non-Indian people throughout the community. Because of our operations, the standard of living and quality of life have improved for the people of Allen Parish, which at one time was one of the poorest parishes in the state."
Sickey has his sights set on more.
"We have created a Department of Commerce within the tribal government," he says. "Because we are designated as a trust land, businesses that locate and operate on our land are exempt from taxes and fees. It is even better than being located in a foreign trade zone."
Sickey says the primary goal is to "diversify our business portfolio beyond gaming."
Not to be outdone, tiny DeRidder (pop. 10,115) in Beauregard Parish also may be on the doorstep of much bigger things.
DeRidder Mayor Ron Roberts tells
Site Selection
that his community is poised to become the home of an officially certified 1,500-acre (608-hectare) mega-site owned by the state.
"This is part of a 4,000-acre (1,620-hectare) plot with a 5,400-foot runway and two railheads on it," Roberts says. "Stephen Moret was in town and looked at it about a month ago. We just need a plan for development."
If approved by the state, Roberts notes, the site would become one of two new mega-sites in Louisiana. "This is very consistent with what the governor has said," the mayor adds. "He said he wants a mega-site in each corner of the state. We would be the mega-site in the southwest corner."
The Beauregard Airport site, part of what used to be an Army air base during World War II, could be the catalyst for the next major corporate development in Southwest Louisiana.
Speaking for many throughout the region, the mayor says, "I think that 2009 will be a good year for us. One local merchant told me that she had the best Christmas season she had ever had. We are very fortunate."
Site Selection Online – The magazine of Corporate Real Estate Strategy and Area Economic Development.
©2009 Conway Data, Inc. All rights reserved. SiteNet data is from many sources and not warranted to be accurate or current.