S
tates in the South Central region have always benefited from their position in the middle of America. That fortuitous geography seems to be boding well for them during the current economic turndown. Some of the best examples of how to navigate through a recession can be found in the capital cities of Texas, Louisiana, Arkansas and Oklahoma, all of which are managing to create jobs.
The four capitals –Austin, Baton Rouge, Little Rock and Oklahoma City –are connected by Interstate highways, almost forming a rectangle on a map of the region. While they have all felt some of the sting of the recession, they are faring far better than many of their counterparts. In difficult times, these cities logged some of the nation's lowest unemployment rates in December.
They are also all led by energetic mayors who take an active role in economic development. Following is a look at how each city is doing, in the eyes of their respective mayors.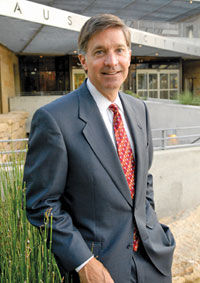 Austin's Tech Foundation
With an estimated metro population of more than 1.6 million, Austin is the largest state capital in the region. The city's two-term Mayor Will Wynn, who is not seeking re-election this May, lauds the partnership the city has had with the Greater Austin Chamber of Commerce in economic development efforts.
"We have some targeted clusters we have been focusing on and we have taken a lot of trips," Wynn says. "We have some parallel tracks where we have both worked on getting our message out to site consultants."
Austin, with a December unemployment rate of 5.2 percent, has built its economy in recent years on high technology, ranging from semiconductors to green energy.
"One of my favorites, and it's such a commonly used phrase, is clean technology," says Wynn, who has chaired the U.S. Conference of Mayors' energy committee since 2004. "We've been in the clean technology, clean energy space for a while now and we will continue to push hard."
Wynn, in his role as chairman of the energy committee, pushed for the green energy programs in the economic stimulus bill signed into law by President Obama on Feb. 17.
"We are real pleased with the amount of energy investment that will likely come out of it, particularly in energy efficiency improvements, block grants and smart grid investment."
Wynn cites the decision last year by the Clean Technology & Sustainable Energies organization to locate its headquarters in Austin as evidence of the city's growing reputation in the sector.
"Digital entertainment is big here," Wynn says. "Most people recognize that Austin and Seattle are far and away the two biggest hubs, and there is a breadth of companies working in that space here. It taps in real well to our very educated work force, which is young and dynamic."

How to Get Twisted
One of the latest additions to the Austin digital media scene is
Twisted Pixel
, which moved from the small, southeastern Indiana town of Madison in November. Twisted Pixel, which formed in 2006, is typical of most firms in the sector in that it is small, but it plans to double its work force to 20 by the end of the year. It is working on its first original game, "The Maw."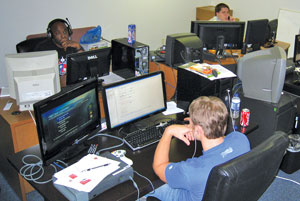 "We started our company in Indiana to keep costs down, but it was always our intention to move to an area with a larger talent pool for game development," says Mike Wilford, CEO. "We didn't have anywhere specific in mind when we started our search. We did a whole bunch of research that turned up the typical places of game development such as San Francisco, Los Angeles, Seattle, Chicago, Austin and Raleigh. We also looked at staying in Indiana and working with the state there. Ultimately, after all of the looking around, we narrowed it to Raleigh and Austin. Both had comparable costs of living, big talent pools and lots of universities."
Wilburn says his company chose Austin over Raleigh because Texas offers incentives for digital media companies and North Carolina does not. He also gives Austin the nod in terms of its talent pool and its quality of life. It also helped that Wilburn heard Texas Gov. Rick Perry's keynote speech at the Electronic Entertainment Expo, better known as E3, last July in Los Angeles.
"He was talking about how he wants Texas to be No. 1, even over California," Wilburn says. "It was pretty inspiring to hear him say that about the industry."
Successes notwithstanding, Austin has not been totally immune from the downturn.
"We are feeling it," Wynn says of the recession. "If you read some of the national news stories, the implication is that Texas is the least impacted of the industrial states.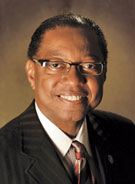 Our sales tax revenues have been down six to eight percent each of the last three months compared to the same time last year. It is slowing. We ended 2008 with 20,000 net jobs, but most were created in the first six months. But we think our downturn so far has been manageable."

Buoyant Baton Rouge
Baton Rouge's December jobless rate was 5.3 percent, the highest among the region's capital cities, but comparatively low relative to the rest of the nation. The city with a metro population of 770,000 has seen considerable recent investment in its traditionally strong sectors of chemicals and oil, but it is also diversifying.
"It's all positive," says Baton Rouge Mayor-President Melvin "Kip" Holden, who was elected to a second term in November 2008. (The Baton Rouge mayor also serves as the president of East Baton Rouge Parish). "Our economy remains very strong. We have looked at key indicators which show we created 4,000 new non-farm jobs in 2008, ranking us 15th in the country. We did a study of our business leaders –two-thirds believe Baton Rouge will grow this year, and two-thirds also believe their company revenues will increase."
Holden cites the
Albemarle Corporation
's decision in April 2008 to move its corporate headquarters to Baton Rouge from Richmond as evidence of the city's growing prestige. Albemarle, a chemical manufacturer, already had a major presence in the city with 600 employees and is in the midst of a $15-million manufacturing expansion. Another major jobs promise comes from the Shaw Group, which plans to increase its Baton Rouge area work force by 1,500 over the next decade.
Other major pluses for the city include plans by
ExxonMobil
to spend $500 million to upgrade its Baton Rouge facility. The Baton Rouge Refinery is the second-largest oil refinery in the U.S., with a crude capacity of approximately 503,000 barrels per day.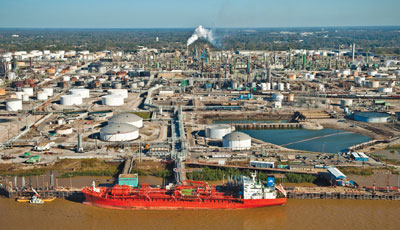 The project will increase the facility's output of cleaner burning diesel. ExxonMobil is also increasing output at its Baytown, Texas, refinery.

Home and Away
Holden plans to go international in business-recruiting efforts in 2009 with planned trips to China and France.
"We are going to China on April 6 to meet with business and government leaders," Holden says. "We also intend to expand our relationship with Taiwan.
Looking further ahead, Holden thinks it's just a matter of time before the Cuban market opens to the U.S., and he wants Baton Rouge and Louisiana to be prepared to serve that market.
"I plan to meet with Mayor Manny Diaz of Miami to discuss the best way to handle this without creating any problems," Holden says. "We are also going to look at the Caribbean Basin as a potential market. I am on a major mission to be a cheerleader for companies and talent in Baton Rouge that have not been recognized for their expertise in a number of areas.
Also on Holden's agenda is a second try at a $1-million bond issue to address infrastructure needs, a measure which failed by about 3,000 votes in November 2008.
"We are coming back with it in October, and it will include about 34 bridges that are ranked at or below the status of the bridge that collapsed in Minnesota," Holden says.
The bond issue will also include funds for a new police complex and expansion of the city's convention center. Holden says one company plans to invest $100 million to develop two new hotels once the convention center is expanded.
In the meantime, Baton Rouge is moving ahead with road projects funded by its Green Light Plan through a half-cent sales tax approved by voters. Holden says the city will also receive some part of the federal stimulus money allocated to the state for highways and bridges.
Like Austin, Baton Rouge is building a reputation as a burgeoning digital entertainment hub. The city will host its annual Red Stick International Animation Festival in April, drawing global attention from the industry. Baton Rouge was also put on the sector's map in a big way last August when industry heavyweight
Electronic Arts
(EA) announced it would create a global quality assurance center on the Louisiana State University campus. The facility will be the first of its kind in the U.S. and will serve primarily as a test center for EA Sports software titles. The center will create 20 full-time and 200 part-time jobs, but perhaps more importantly, Holden says, it will boost the city's effort to grow this industry.
"We expect several other companies to come to Baton Rouge as a result," Holden says. "We are looking at companies in Canada and France."

Robust Little Rock
Little Rock mayor Mark Stodola, elected in 2006, is serving his first term.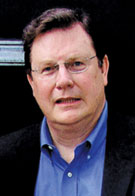 He cites the successes of the Little Rock Metro Alliance and the Arkansas Economic Development Commission in attracting investment in the aviation, energy and steel sectors. Little Rock has the smallest population of the four capitals with about 667,000 in the metro area.
"Little Rock is a great place to live and raise families, but from a pure economic development standpoint, it is ideally situated in the middle of the country," says Stodola.
That central location has attracted the attention of many wind equipment manufacturers as they seek to locate near the nation's wind fields, which are primarily located in the central third of the country.
"One of their areas of interest is where the wind is, and we looked at wind maps," Stodola says. "Wind is stronger in other areas of the country, but that's not what dictated their decision. They looked at training –because their employees have to be trained in the composite process –and they looked at transportation systems to carry their products to their markets west and north. They are looking at ways to distribute their products in the best way possible. We are able to provide rail or barge transportation, and that is attractive to manufacturers."
Denmark-based
LM Glasfiber
, a builder of wind turbine blades, is making the largest renewable energy-related investment in Little Rock. It moved its North American headquarters to the city and announced plans to increase its Little Rock work force from more than 630 to a total of 1,000. However, in early January, the company announced it was laying off about 150 people due to the ongoing global financial crisis.
Two other wind power suppliers plan to come to Little Rock.
Polymarin Composites
, a rotor blade manufacturer, plans a $16-million investment that will employ 630 within four years. One of its suppliers,
Wind Water Technology
, a nacelle builder, plans a $4-million investment and says it will create 200 jobs within four years.
Stodola expects that Little Rock will benefit from some of the infrastructure funds included in the stimulus bill.
"Cities are major construction work companies because we build and rebuild roads and bridges," Stodola says. "We do the shovel-and-dirt types of projects."
Little Rock is a Community Development Block Grant entitlement city, and that should also provide an injection of funds, Stodola says. But overall, Little Rock has managed to navigate the recession reasonably well, he says.
"Our unemployment rate is up a little, but not much. We have not been hit near as hard as some cities, and we have been prudent in our expenditure analysis. We have contingency plans in place, and we hope we can make it through while the Recovery Act kicks in. We were able to get our budget balanced this year, but it was tough and tight. There have been no city layoffs, and we are giving a 3-percent increase in salaries."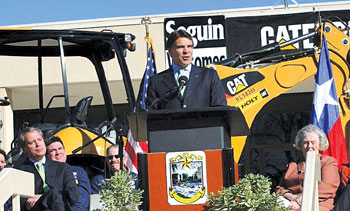 Stodola says in his last State of the City Address, given last May, he calculated that the Little Rock area had garnered more than $1 billion in capital investment over the previous 12 months, an all-time record.
"We are getting on the radar screens of a lot of site selectors," Stodola says.
The biggest announcement in the Little Rock area thus far in 2009 came from
Caterpillar
. The construction equipment giant, which generated headlines in late January by announcing it was laying off more than 22,000, says it plans to go forward with its $140-million investment to locate a new North American motor grader production facility in nearby North Little Rock, a project that will employ approximately 600. The company says it will begin production in early 2010.
Caterpillar also plans to proceed with moving one of its primary global assembly, test and paint facilities to Seguin, Texas, creating more than 1,400 jobs, according to company spokesman Jim Dugan.
Another major project in the Little Rock region is developing in Conway, Ark., where
HP
plans a customer and technical support center that will eventually create 1,200 jobs.
Wind Ensemble
OKC's Momentum
Oklahoma City had a remarkable 4.6-percent unemployment rate during December 2008. Buoyed by new investment in the medical and energy sectors, the city is weathering the economic storm.
"We are continuing to see our economy slow down, but we are still growing," says Mayor Mick Cornett, first elected to office in 2004.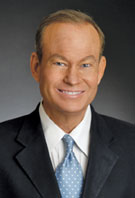 "Our real estate value is still holding up. Our unemployment rate is among the lowest in the country. We have done better, but we are doing well compared to our peer group. We'll just keep doing what we have done; we haven't done anything different because of the recession. We're continuing to get looks from companies.
"We've been especially fortunate that during the slowdown two sectors have been very strong," Cornett says. "Biomedical seems to be one of the more recession-proof sectors. In aviation, we have made efforts to get in the manufacturing part of the game."
Oklahoma City, which has a metro population of nearly 1.2 million, has a full-time NBA team for the first time this year, following two years of hosting the New Orleans Hornets after Hurricane Katrina. Cornett says the fact that the city has an NBA team gives area CEOs an added tool in recruiting top talent. That's on top of an estimated $55-million annual economic benefit from having a team.
"The idea that our name is out there on a very superficial level is a huge bonus for us," Cornett says. "Your peer cities change to the ESPN 'SportsCenter' crowd. It gives us a better chance of recruiting talent on both coasts."
Cornett hopes that some of the $1.3 billion in stimulus money allocated to Amtrak will come to Oklahoma City.
"We might be the only state in the country that has Amtrak that does not receive federal funding for it. I would like to think that they will put us at the front of the list."
Cornett also notes that the city's tourism has experienced double-digit growth for the past three years. He says that pace is not likely to continue due to the recession, but he hopes having an NBA team will act as a buffer. The city's entertainment district, developed in recent years, has been the big attraction, he says.
"If you go back to the 1980s, Oklahoma City was really suffering, and it took us 15 years to get out of it. The city is proud that we have come out on our own and survived the terrorist bombing. We have been fiscally conservative, and the business community is very supportive.
"We have always had great opportunities for tourism, but not until the last few years have we given people a reason to stop and spend money in Oklahoma City. There's just a lot to do here, and we've done a really good job of making it all walkable and pedestrian-friendly."