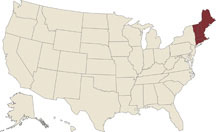 NEW ENGLAND
From Site Selection magazine, May 2009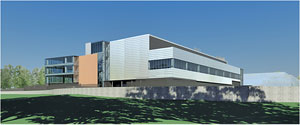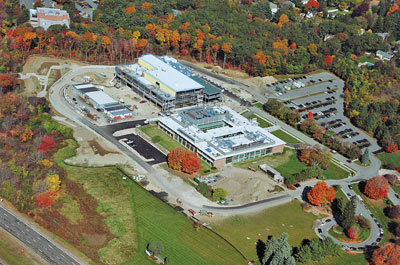 Staying Home
S
ometimes the best solution is virtually in your backyard. That's what
Shire Human Genetic Therapies
discovered when it sought space to accommodate its manufacturing and research needs. The result was a move just down the road from its base in Cambridge, Mass., to a new campus in the redeveloped former headquarters of Raytheon Corp. in Lexington.
"
From an economic incentive standpoint, Massachusetts has really
stepped up their game,
which is not historically typical.
"
Shire HGT, a business unit of Shire plc, is well into its US$394-million development in Lexington Technology Park, occupying two buildings and most of a third, in addition to building a large manufacturing facility. Shire will be adding about 700 employees over the next five years to its base of about 675. When the new manufacturing facility is operational, it will make Shire's products targeting rare genetic diseases.
"We took the requirements for our programs and pipeline and our headcount to translate them into a master plan for space and manufacturing," says Pat Sacco, vice president, facilities and engineering operations for Shire HGT. "In 2006, as Shire began to make investment for growth in this business unit, we needed to evaluate how we could accommodate that growth in terms of manufacturing demands. Initially we looked at those as two separate expansions, one for manufacturing and one for R&D. As we evaluated those options, we looked at them independently as we evaluated other regions beyond Massachusetts, either in Rhode Island or the Carolinas. We solicited proposals from states for incentives or other things such as utilities, infrastructure, land, or job training."
As the year-long site evaluation process ensued, Shire discovered something it had not anticipated finding: one site that would accommodate the entire expansion.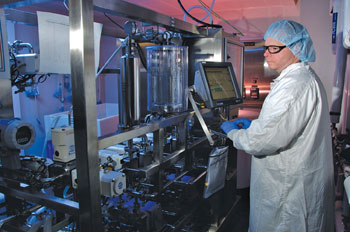 "It began to become more attractive to us as we continued down that road," Sacco says. "It's just 15 miles [24 km.] from our current facilities in downtown Cambridge. It's also only eight miles [13 km.] from our existing manufacturing facility on the outskirts of Boston. The geographic location is very attractive. It's relatively close to downtown Boston, where a lot of the science for biotech resides. Retaining world-class scientists is very important to us. Regionally, there tend to be incubators for those kinds of resources. The cost of operating the facilities in Lexington in terms of rent was more attractive than downtown Cambridge."
Sacco describes the erstwhile Raytheon site as mature with existing infrastructure and needing little development work.
"It gives us significant infrastructure advantages," says Jim Winiarski, senior director, facilities planning, real estate & capital project management for Shire HGT. "We now occupy 100 percent of three existing buildings, which were in relatively good shape. They were certainly sufficient to start from. That was a cost savings as opposed to starting from the ground up. The buildings are located in a way that lends [itself] to a good master plan for the site."
Shire's new 200,000-sq.-ft. (18,580-sq.-m.) manufacturing center is due to be up and running by late 2010. By the end of this year the company will occupy the administration wing of the building, Winiarski says.
Sacco says the campus has space to accommodate manufacturing and office growth.
"Ultimately we will locate out of our downtown Cambridge space," he says. "We will be out of there in early 2012, and we are a good ways down the road with that transition."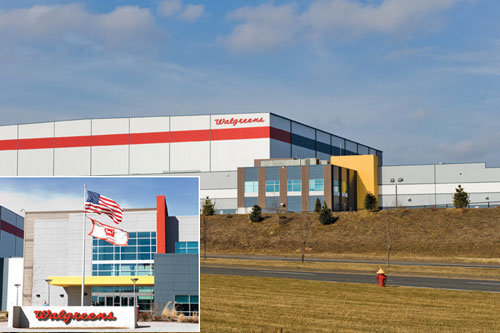 Shire's second new building is in the design stage and will be about 190,000 sq. ft. (17,651 sq. m.). Sacco says Shire will pursue LEED certification for it. The environmental awareness is equaled by community awareness.
"One thing about this site – it happens to border a residential area," Sacco says. "There is some sensitivity you might not have elsewhere that has to be considered here when doing this type of development, so we spent a lot of time working with the community to show we are a responsible corporate citizen. When you look at the environmental impact of a large project, it ordinarily can have the kind of impact local communities may not want," Sacco says. "But biotech may not have the impact you expect from manufacturing. The water we put back in the system tends to be cleaner than when it comes in."
Sacco credits Massachusetts officials with doing what it took to keep the company in the state. The Commonwealth committed $40.5 million in tax and non-tax incentives, including grants for public infrastructure, in addition to the approval by the town of Lexington and the Commonwealth of a Tax Increment Financing (TIF) agreement.
"From an economic incentive standpoint, Massachusetts has really stepped up their game, which is not historically typical," Sacco says. "When the state landed Bristol Myers Squibb at Fort Devens, that set the precedent. One of the things that Gov. Duval Patrick changed in terms of focus on business was not only the attraction of new projects, but more importantly retention, to try to prevent companies from leaving. They did a wonderful job with us, and it really made the decision fairly straightforward."
Lexington Technology Park may soon be growing even larger. Developer Patriot Partners proposes to build two more buildings totaling 380,000 sq. ft. (35,300 sq. m.) to attract "low-impact" life sciences companies. Patriot Partners plans to ask Lexington town officials for an increase in the floor area ratio (FAR), which is the ratio of the building area divided by the overall lot area, to accommodate the new buildings.

R.I. Biotech Expansion
Privately-held biotech firm
Neurotech Pharmaceuticals
, based in Lincoln, R.I., expanded into a new 27,000-sq.-ft. (2,500-sq.-m.) manufacturing facility in nearby Cumberland. Both cities are in the northeast corner of the state. Neurotech focuses on development of therapeutics for chronic retinal diseases. With support from the Rhode Island Economic Development Corporation and its financing programs, Rhode Island Industrial Facilities Corporation and Rhode Island Industrial-Recreational Building Authority, Neurotech was approved for $4 million in financing to help pay for the cost of equipping this facility.
"Due to the State's support we were able to finance the costs of the manufacturing equipment at a very attractive cost of capital," said Ted Danse, Neurotech's president and CEO. Neurotech's lead development programs involve treatment of retinitis pigmentosa and the dry form of age-related macular degeneration.

Fabrics to Phone Calls
Maine's manufacturing heritage includes some of the nation's historic woolen fabric weavers. As the textile industry embraced globalization, most of those venerable mills closed as the sector moved to low-wage countries. One of those was Carleton Woolen Mills in Winthrop, a town of about 6,300 people just west of state capital Augusta, which produced fine woolen fabrics for more nearly two centuries before the plugs were pulled on its looms in early 2000.
Carleton's manufacturing buildings now house local healthcare agencies, and will soon be home to a fast-growing call center company that serves the nation's physicians.
NotifyMD
, a Nashville-based firm formed in 1986, chose the former Winthrop factory for its second Maine call center following its successful launch of a call center 45 miles (72 km.) away in Farmington in 2007.
"Winthrop came to our attention because of our success in Farmington," says Jon McDevitt, NotifyMD's CEO. "We had such a great experience there that when it came time for another expansion effort, we naturally looked to other areas in Maine that had similar size and demographics. There was a tremendous community involvement in recruiting us to the area."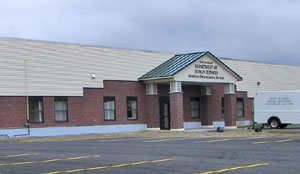 The Winthrop call center has a target employment of 250, which McDevitt says the facility will reach in 18 to 24 months after it opens in May. The Farmington call center, which employs 100, followed a similar ramp-up. NotifyMD serves more than 4,000 clients in 48 states. All of its seven call centers handle calls nationwide on a 24/7 basis.
"A call center in Maine can handle a call from any state, and that's one of the many things attractive about Maine," McDevitt says. "Relatively speaking, the accent is neutral, although there certainly is a distinctive Maine accent. One of the things we saw in Winthrop and Farmington was that the people who live there have to commute a great distance for work. One of the great attractions of us coming to town is that people now have the ability to work in the town where they live. If we look at all of our call centers, Farmington has our lowest turnover by far. We are now two years into it and it's far exceeded our expectations. We are not a huge company, so being in a small town, we can be a big part of the community."
NotifyMD employees in Winthrop will quickly reach pay of about $10 per hour with good health benefits following a 90-day training period, McDevitt says.
"Maine is one of those places that is experiencing a big economic shift in business," McDevitt says. "The state has done a good job of trying to identify and publicize the strengths of the Maine economy.
"One of the things that matters for us, since we are in healthcare, is that we have to trust our employees to represent our clients 24 hours a day," he says. "One of the things that brought us to Maine is the above average education level. On a qualitative side, Maine is a place where people love to live. It's where people want to be and raise a family.
Site Selection Online – The magazine of Corporate Real Estate Strategy and Area Economic Development.
©2009 Conway Data, Inc. All rights reserved. SiteNet data is from many sources and not warranted to be accurate or current.