ne of the world's fastest-developing regions, Southeast Asia is also one of its most mercurial – witness the multiple postponements of the recently scheduled ASEAN Summit, which in April was again disrupted by protests, this time causing the evacuation of national leaders from a hotel rooftop in Thailand.
At the same time, Vietnam, Malaysia and Thailand especially have seen unprecedented corporate facility growth in the past few years, so much so that Vietnam's finance minister sees the need for US$12 billion worth of urban infrastructure projects.But Singapore may be the Rolls-Royce of economic development in the region – in part because of Rolls-Royce itself.
In February 2009, Rolls-Royce – a brand name synonymous with the United Kingdom – took the dramatic step of moving the global headquarters of its marine business from London to Singapore. The move came after the unit had established a global office there in 2008.
"Rolls-Royce is a global business and while Europe remains a significant market for Marine, headquartering our business in Singapore further enhances our global position and will facilitate the development of growing markets in Asia," said John Paterson, president, Marine, who is relocating to Singapore. The Group selected Singapore for its well developed infrastructure, human capital, central location within Asia and the fact that it is already home to a number of other Rolls-Royce operations. Among them are its marine global services business (including a global repair and overhaul center) and its Asian energy business.
By weight, over 80 percent of the world's shipbuilding activity takes place in Asia. Rolls-Royce established a ship design office in Singapore a decade ago, and has been active in the city-state's marine business for more than 30 years.
Rolls-Royce likes the air there as well as the water: In 2008 the company announced the construction of a $225-million Trent aero engine facility at the new Seletar Aerospace Park, where Pratt & Whitney recently established its own $30-million hub for its Global Service Partners maintenance, repair and overhaul (MRO) business, and for technical and engineering work.
Called the "Facility of the Future," the Rolls-Royce facility will be its most modern production engine assembly and test facility for large commercial aero engines, which will go into Boeing and Airbus aircraft, including some used by longtime Rolls-Royce partner Singapore Airlines. Asia overall is expected to double its fleet of aircraft over the next decade.
"This is the first time ever that large civil aero-engines will be manufactured in Asia," said Minister for Trade and Industry Mr Lim Hng Kiang. "This is therefore a landmark project for Singapore and marks a major breakthrough for our aerospace industry."
The operation is expected to be up and running by the end of 2009 on a 20-acre (8-hectare) site, where 330 people will be hired. The site will complement the company's base engine site in Derby, England, and another new site in Virginia. Among the factors cited in the aero engine decision were the "business continuity benefits that will arise from locating the assembly and test of Trent engines on two continents; and a reduction in the company's exposure to the dollar."
At the time of the announcement in early 2008, more than 44 percent of the company's $90-billion global order book for jet engines was from Asia or the Middle East. Since that time, new orders have come in to supply engines for aircraft flown by Qantas, China's Sichuan Airlines, EgyptAir, Thai Airways International, Asiana Airlines of South Korea, UAE-based Etihad Airways, Hong Kong Airlines and, in April, Saudi Arabian Airlines.
Also in February 2008, Singapore Aero Engine Services Private Limited (SAESL), a joint venture between SIA Engineering Company, Rolls-Royce and Hong Kong Aero Engine Services Limited, broke ground on a $43-million, two-story MRO facility for Trent engines adjacent to its existing building in Changi, Singapore, which has been in operation for six years. SAESL is the lead shop for the Trent 900, the lead engine for Singapore Airlines' A380 aircraft, the world's largest passenger aircraft to date.

Finally, like well-known Singapore corporate resident Siemens, Rolls-Royce has big ideas for energy R&D as well. Together with the Singapore consortium Enertek, Rolls-Royce is investing $100 million in developing a commercially viable power system based on fuel cell technology.
Such technology could one day supply power to the seemingly ever-expanding and diversifying corporate roster in Singapore.

StarTek Boldly Goes Where Many Have Gone Before
Denver-based business process outsourcing firm StarTek Inc. announced in July 2008 a $10-million investment in a new contact center with a capacity of 1,100 positions – and seems well on the way to filling it up.
The 78,000-sq-ft. (7,246-sq.-m.) facility started operating with a small staff in September 2008, and was inaugurated in January 2009 with none other than Philippines President Gloria Macapagal-Arroyo in attendance. It is the first offshore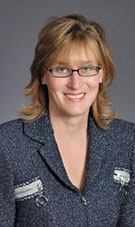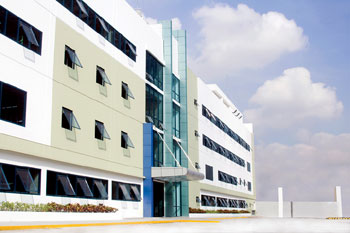 investment for the company outside North America, where the firm has 18 locations, including an expanding site in Jonesboro, Ark. StarTek, which serves a client based dominated by North American telecom firms, cited the following factors in its location decision:
A large talent pool of highly literate, English speaking, college-educated workers, with great cultural affinity to the U.S. and customer care skills;
Reliable, and redundant communications infrastructure, including dedicated connectivity to the U.S. that ensures high voice quality to U.S.-based customers;
Opportunity for lower cost operations due to attractive labor rates.
As reported in these pages early in 2009, BPO saturation has not yet occurred in the Philippines, despite a steady flow of high-employment projects. BPO revenues of approximately $7 billion in 2008 could climb as high as $13 billion by 2010, according to an industry forecast by the Business Processing Association of the Philippines (BPA/P).
That organization, along with the input of real estate service providers, was one key to helping StarTek in its site search, says Mary Beth Loesch, senior vice president of business development for StarTek.
"It made my life much easier in evaluating the Philippines and finding a location when I had great, detailed information from the real estate professionals" and BPA/P, she says, including Jones Lang LaSalle's David Leechui, who represented the chosen property. "Their knowledge of the market – where competitors were located, how they would commute to work, where universities were located, where they felt we could pull employees from – was invaluable."

Strong Bond
Loesch says her team took a trip to India and the Philippines in February 2008, then made its decision, with board support, a few weeks later to go to the Philippines.
She says the labor pool is possessed of "an incredible service-oriented mindset" that is only growing richer as the populace gains increasing experience in the field.
As for reaching the saturation point, Loesch says, "It's still the biggest pool of English speaking people outside of North America. And it's high quality. That's why everyone is there. I'm aware that there is some concern within the industry with respect to labor supply and demand, but we are extremely satisfied with our recruitment results so far. That has also been the case for managers. We find professional Filipino managers to be among the best in the world, and we're delighted to be in a position to provide great career opportunities for them here at home."
Loesch agrees with others in the industry that the Filipino accent is generally lighter than in some other international locations, especially among younger workers. But more important, she says, "they bond with our clients' customers. That is a huge advantage."
The company is currently surveying Latin America for expansion opportunities. But prospects for further expansion in the Philippines are strong.
"Our initial plans are to fill this Makati site, and consider expansion as that takes place," she says. "Many local governments are championing BPO development in their areas, and we are encouraged by the business development and expansion prospects."
Site Selection Online – The magazine of Corporate Real Estate Strategy and Area Economic Development.
©2009 Conway Data, Inc. All rights reserved. SiteNet data is from many sources and not warranted to be accurate or current.