SPECIAL ADVERTISING SECTION
INDIANA POWERPLAY
From Site Selection magazine, November 2009
SHARE THIS ON SOCIAL MEDIA
The Anatomy of a Turnaround
How Indiana did it: The CEO of IEDC
reveals a game plan for success.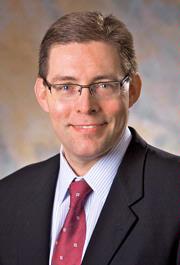 D
efying the Rust Belt odds, Indiana has become a beacon of hope in an otherwise gloomy economy for the Upper Midwest. Under the administration of Gov. Mitch Daniels, Indiana has enjoyed a resurgence in corporate expansion projects.
In an attempt to find out the root causes of this turnaround, Site Selection interviewed Mitch Roob, secretary of commerce for the state and the CEO of Indiana Economic Development Corp.
SITE SELECTION: Indiana has won a number of high-profile corporate facility projects over the past three years. What are the most important factors?
MITCH ROOB: No. 1 is the relative budgetary and economic strength of the state. A recent weekend piece in The Wall Street Journal outlines the efforts we made early on in the administration to take what had been an underperforming asset and turn it into a place where people want to bring their personal and professional capital. Indiana now offers an element of tax certainty that other states simply cannot provide. If your state is running a substantial budget deficit, the federal government cannot keep bailing you out.
SS: How were you able to win the competitive race to land the Carbon Motors plant?
ROOB: Indiana is blessed with a great location and fully funded development infrastructure. We have a work force that is used to making things and has proven adroit at moving from one kind of manufacturing to another. We have been pretty effective at redeploying our work force. Plus, there were two key pieces to this deal: we had a building that will be acquired at relatively low cost to them, and the recent Visteon bankruptcy made this deal possible. (See p. 580 of the Sept. 2009 issue of Site Selection.)
SS: Indiana received several major grants for electric car battery plants and electric motor vehicle plants from the U.S. Department of Energy. How was Indiana able to assemble a cluster of companies in this high-tech area?
ROOB: They have existed in Indiana in one form or another for the better part of the last century. Many of them were inside GM or Ford. When freed, they proved to be very effective companies. One of the first modern electric car batteries was made here. Delphi and others all came from the Big Three. The people who developed that technology stayed at it. We were very well positioned to compete effectively for those jobs. It is not a new capacity; it is a capacity that has been revealed.
SS: What are you doing to make Indiana even more competitive in life sciences?
ROOB: The headline here is that although every state wants to be a hub of life sciences, Indiana already is one. From 2001 to 2007, most of our job growth was in this area at companies like Medco and Eli Lilly. In the field of orthopedic devices, a third of the products made worldwide are manufactured around Warsaw, Ind. They have been world leaders in that space. Hoosiers produce an enormous amount of value. Purdue, Indiana University and Notre Dame have spun off a lot of products. Some really great companies are developing products in those spaces. We have made a great effort in creating a supply chain here and the organizations that feed on each other.
SS: What are you doing to promote investment in alternative energy generation and renewable fuels?
ROOB: We grow a lot of corn in Indiana, so ethanol is a piece of that. We have coal capture and coal sequestration in the southern part of the state. Coal is not perceived as clean energy, but candidly, the world is going to continue to run on coal. There is really no other option, so cleaning up the coal is key. We have coal gasification too. Switchgrass and other bio-fuels are being developed by Dow and other feed manufacturers. Renewable fuels work. And east of the Mississippi, we are the fastest growing wind power state.
SS: What have been the most important public policy changes at the state level in terms of advancing economic development?
ROOB: We did something rather novel in government — we spent less than we took in. We failed the incompetency test. We kept taxes low both now and in the later years. When people invest in Indiana, they get a fair return. Surrounding states are on a pace to have to raise taxes dramatically or cut services. We made a series of difficult choices. Those choices will continue to pay dividends for Indiana.
SS: What are your agency's goals for the coming year?
ROOB: Our agenda can be summed up in one phrase — increase the average wage and earning power of Hoosiers. We have slowly slipped behind where we were 50 years ago, when the average Hoosier made more than the average American. Our emphasis now is on what we call Indiana 3.0. Computer systems, technology jobs, etc. — those are higher-paying jobs. You need a higher-skilled work force. So we really have just one job: Increase the per capita income of Hoosiers. We don't have a No. 2 job. Everything the Daniels administration does is focused on that.
SS: How does Indiana promote work-force development?
ROOB: You have to have a community college system. Having one college system has worked well for us. We have to have direct conversations with schools about the need to turn out workers who can compete against people who live in Shanghai, Beijing, Tokyo, Mumbai, etc. Those are very talented technical folks. Mathematical proficiency is an absolute necessity to live a middle-class lifestyle in the 21st century. You have to be able to understand statistical process control and photosynthesis. The ability to understand that is a necessity in the 21st century.
SS: What incentives programs have been the most successful in helping Indiana secure corporate facility expansion projects?
ROOB: We have an EDGE program that is very effective — a refundable tax credit for new job growth. If you are losing money, you can still capture that. That is our major economic development tool. And we try to create the best business climate. If you are looking for state government to make a big financial investment in your company, you are probably not going to come to Indiana.
SS: Are you seeing evidence of companies relocating to Indiana from other states?
ROOB: We have this year seen quite a few competitive consolidations occur. We have won all of the competitive consolidations that we were part of except one, which we lost to Mexico. Whirlpool was the only one that we lost. Straight up, Indiana has done very well. Our numbers suggest that we have had, year to date, about 38 competitive consolidation projects, yielding about 4,100 jobs here in Indiana. We are pretty pleased with that. That represents about $143 million in capital investment. We have almost the same number of job commitments as last year – 14,056 jobs year to date – down only 144 jobs from the same period last year. Our total number of projects went from 119 last year to 120 this year. Total capital investment has been $1.3 billion so far this year, compared to $3.5 billion last year over the same nine months. We have gotten a lot of play in the northeast part of Indiana. Business climate does matter. We still are capitalists. Indiana is poised for growth and we are ready to go. The recovery is hopefully in its very early stages and Indiana is open for business.