T
he Order of Canada's motto is "
Desiderantes meliorem patriam
" or "They desire a better country." That could be the motto of Canadian economic developers too – provided that the Latin phrase was amended to include
collaborare
.
Courtney Pratt, current chairman and CEO of the Toronto Region Research Alliance (TRRA), was awarded the Order of Canada, the nation's highest civilian honor, in 1999 for his spirit of volunteerism. Asked to describe how various Canadian territories are doing in responding to the needs of industrial end users, the former executive with steel company Stelco, Toronto Hydro and Noranda, among others, volunteers his experiences as an industrial leader.
"My most relevant experience goes back to my Noranda days," says Pratt of a period in the mid to late 1990s. "Part of that company was looking to establish OSB [oriented strand board] production facilities. We looked at Canada and the U.S. What we found in comparison to Canada was that specific U.S. states were just outstanding in terms of their economic development work, in terms of the incentives they would offer, and going beyond straight economic incentives in looking to find and train employees. The attention we were given by the highest levels of state and municipal organizations was overwhelming, in a positive sense. That was my first serious look at economic development, and that led me to conclude that unless we changed the way we approached this in Canada, we were going to keep losing out to the southern United States."
Today, though change has been slow, Pratt says Ontario has a number of good incentive programs in place. More important, perhaps, he sees a real willingness on the part of cabinet ministers, mayors and other leaders to "pull out all the stops" and get involved in the process. Pratt also singles out Québec and Alberta as strong partners with business.
"I think across the country we're starting to understand that if we don't get our act in order, it's going to cost us a lot," he says. TRRA offers one of many models being deployed toward such a goal, and working together is central to its mission, whether the partner be the Greater Toronto Marketing Alliance, the new InvestToronto agency, one of the many municipalities in its widely defined region, the province, the federal government or the region's renowned research institutions.
"It requires so many players to put together a really powerful value proposition," says Pratt. "Everything we do is the collaborative model. We won't ever land a deal on our own."

Still No. 1
The June 2009 edition of the Inventory of Major Alberta Projects report shows a total of 1,017 private- and public-sector construction projects of $5 million or more that are proposed or under construction, with a total value of C$234 billion. Fifty-eight construction projects are on hold, with a total value of C$87 billion.
But enough private-sector projects are still moving forward to catapult Alberta once again to the top of our Canadian Competiveness Rankings, just out-touching Quebec and Ontario. Using statistics and per capita calculations derived from Conway Data's proprietary New Plant Database, which tracks facility location and expansion activity by private corporations involving new construction, the Competitiveness Award is based on project activity tracked between June 1, 2008, and May 31, 2009. It's the third straight victory for the province's Ministry of Finance & Enterprise, which works closely with 13 regional economic development alliances.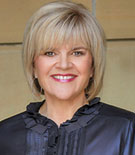 Asked to which factors she ascribes Alberta's continuing economic development momentum amid the continuing economic malaise, the Hon. Iris Evans, minister of finance and enterprise for the province, says, "Alberta made some hard decisions in the past so that it would be in a position of strength. For example, as Albertans wanted, a fair amount of resource revenue was put towards paying off the provincial debt, which Alberta did. Add to this the fact that Alberta has the lowest tax regime in Canada and among the lowest in North America. That combined with other factors gives Alberta a triple-A credit rating, which is a fairly significant feature of an economy for those looking to invest."
Alberta has the lowest tax regime in Canada, which includes no general sales taxes, capital taxes or payroll taxes for businesses. The general corporate tax rate is 10 percent, and the small business tax rate is three percent, the third lowest among the provinces.
"Just this past year, the government instituted a 10-percent refundable provincial tax credit for scientific research and experimental development," says Evans. A new energy incentive program also will keep those investors coming, drilling and producing.
Keeping the labor flowing and affordable is also paramount. Evans points to the province's apprenticeship program, and its recent partnership with the federal government to attract temporary foreign workers to the province. While some service-sector salaries were reportedly skyrocketing in recent years, she says, "As the global economy has cooled so have labor costs. It is getting less costly to operate in Alberta."

Nice Grouping
Consistency in corporate project attraction (as tracked by Conway Data's New Plant Database), job creation, regional partnership, proactive programming and quality data and Web resources distinguishes
Site Selection
's Top Canadian Economic Development Groups of 2009, presented here in alphabetical order:
Brampton Economic Development Office
Don Eastwood,
Director of Economic Development
P
rojects from such companies as
J.M. Smuckers
,
Medtronic
and
Asia Pulp and Paper
highlighted a year when Brampton did its share for the Greater Toronto region. In his agency's annual report, Don Eastwood, director, economic development, for "Canada's Flower City" explained some of the reasons why the bloom is never off the rose: "Brampton's property taxes and business costs remain competitive with every jurisdiction in the Greater Toronto Area while maintaining its Triple-A credit rating," he wrote.
In addition, the city has "invested heavily in modern transportation infrastructure" and supported a wide range of sectors and industries. Moreover, 75 percent of its companies employ between one and 10 employees. "Diversity means stability," wrote Eastwood, "and small size implies agility."
The same could be said for this municipality, which in 2009 the group aims to launch a new strategy, new Web site and its international marketing plan, among other initiatives.
Calgary Economic Development Corp.
Bruce Graham, President & CEO
A
Conference Board of Canada report ranked Calgary first in overall economic prosperity compared to 22 other cities around the world, according to such measures as labor attractiveness and other overall economic indicators. Low tax rates, affordable housing and a high rate of income and employment growth are cited as the major influences in Calgary's success. CED is a major influence too, with its deep data resources and active outreach.
Recent projects have come from such companies as
UPS
,
Q9 Networks
,
IXL Masonry
and
Compton Petroleum
.
London Economic Development Corp.
Peter White, President & CEO
I
n April 2009, optics and spectroscopy designer and manufacturer
Sciencetech Inc.
cut the ribbon at its new plant in London, Ont., where it's been in operation for 24 years. LEDC has played a big role in keeping the company successful, so successful that it received the London Chamber of Commerce 2009 "Global Traders Innovation" Achievement Award. Other companies growing in London include
StormFisher Biogas
,
Biotron
,
Lanxess
,
Brose
and
Citi
.
Also in April,
Moneysense
magazine ranked London 11th out of 154 Canadian communities in its "Best Places to Live" rankings.
City of Mississauga Economic Development Office
Larry Petovello,
Director, Economic Development
T
he municipality next door to Toronto Pearson International Airport has been a consistently excellent economic development performer, with recent projects from aerospace supplier
Cyclone Manufacturing
,
Bank of Montreal
,
Intuit Canada
,
Becton Dickinson Canada
and
Shaw Canada
. The city's building permits for 2008 surpassed C$1 billion for the 12th year in a row.
A recent study concluded that Mississauga hosts the third largest life sciences cluster in Canada, with more than 375 companies employing approximately 24,800 people. These companies, many of which are located in an area known as "pill hill," added more than 5,000 employees between 2003 and 2007.
A combined $101 million in federal and provincial funding will help the University of Toronto expand its Mississauga campus and help Sheridan College establish a new campus in the city.
Montréal International
André Gamache, President & CEO
R
ecent locations and expansions in the cosmopolitan metropolis include projects from
Rolls-Royce
, software firm
AMESYS Canada
,
JPC Aviation
and flight simulator firm
Mechtronix World
.
Montréal International (MI) was instrumental in backing new measures this year by the province's ministry of immigration and cultural communities to accelerate and facilitate permanent settlement of specialized temporary workers in Québec.
MI, paired with its provincial counterpart Invest Québec, continues to set the pace for deep data and Web resources, allowing site searchers, if they wish, to find their own way to Montréal.
Ontario East Economic Development Commission
Stephen Paul, Manager of Economic Development,
County of Lennox & Addington, President
F
ormed more than 20 years ago, this group of more than 124 economic development professionals represents more than 200 communities and nearly 2 million residents in such territories as the County of Lennox & Addington, Brockville, Peterborough, Madawaska Valley, Cobourg, Quinte West, and the national capital of Ottawa. In 2007, eastern Ontario's gross domestic product (GDP) was approximately $61 billion, representing 12 per cent of the provincial total. Recent projects have come from
Bioniche Life Sciences
in Belleville,
Norterra Organics/Scott Environmental Group
and
Everbrite Solar in Kingston
, and
Seaway Express
and
Shoppers Drug Mart/Matrix Logistics
in Cornwall.
In addition to its longstanding marketing partnership program, Ontario East is a leading advocacy and learning organization as well. Among recent projects was the establishment of a manufacturers' resource center in Belleville, supported by $750,000 from the province's Eastern Ontario Development Fund. Ontario East also maintains a detailed and (most important) updated property database.
PÔLE Québec Chaudière-Appalaches
Carl Viel, President & CEO
T
his organization and the company growth it fosters continue to demonstrate why Québec City makes sense for a wide variety of firms, including such companies as
Robitaille Marine
,
Optivision
,
Ultramar
and insurance services firm
WYDE
, which have made recent investments in the metro area.
The region's concentration of R&D is among the highest in the nation. Among new initiatives is the establishment of a photonics industry circle.
A recent study of 11 creative regions in North America by Richard Florida of the Martin Prosperity Institute found Québec City, at 33.8 percent, led all its peers in the percentage of its labor force represented by the "creative class," or those employed in the technology, arts and culture, professional, education and health sectors.
Saskatoon Regional Economic Development Authority
Calvin Sonntag, CEO
M
onsanto
,
Areva Resources
and
Maple Leaf Foods
are among recent corporate investors in the Saskatoon area, which along with Regina has been leading an economic surge for Saskatchewan as a whole, even amidst the recession.
The SREDA Web portal includes an interactive mapping tool that allows the user to add layers of information on such topics as recent industrial construction projects, railyards, industrial lands and commute times.
In April, SREDA named a new CEO, Calvin Sonntag. "Saskatoon's future is exciting and I am thrilled to work with business, education and government leaders on opportunities for economic development and labor market growth," said Sonntag, who comes to the post from a position as president of Novozymes Biologicals Ltd. in Saskatoon.
Toronto Region Research Alliance
Courtney Pratt, Chairman and CEO
T
RRA aims to establish the Greater Toronto region as a world leader in R&D. It also is a convenor, bringing together entities with common interests in agri-business and nanotech, for instance. While relatively young as an organization, the group counts on its board members from IBM Canada, TD Bank Financial Group and GlaxoSmithKline, and makes a point of defining the territory whose R&D infrastructure it represents as widely as possible.
Among the best features of the TRRA Web portal is its interactive map, which allows users to view prominent company and institution locations and link to a searchable, integrated directory. Among the newer dots on that map is a $200-million investment from digital imaging firm
Agfa Healthcare
, which has locations in both Waterloo and Toronto. TRRA worked with the province, Communitech and Canada's Technology Triangle to assist the consolidation project, which will bring 100 new jobs to the region.
"Our contribution was to understand the company's research needs in real technical detail, and to then relate those needs to the very specific strengths in our region, university by university, researcher by researcher," says Courtney Pratt, TRRA chairman and CEO.
Vancouver Economic Development Commission
Phil Heard, Chief Executive Officer
T
hough resources have been stretched, the 2010 Winter Olympics host city is riding that event's momentum, while not allowing itself to be sidetracked from its primary purpose of regional business attraction and growth.
Among projects coming to the area in recent months are facilities from
Canpotex
,
Challenger Freight
in Aldergrove,
UPS Canada
in Kelowna and
Disney/Pixar
in Vancouver itself. Digital imaging is an especially strong sector in the metro area, with other companies including Rainmaker and Moving Picture Co. Microsoft's new software development center is one of many recent projects to land in Richmond, to the south of the metro area.
A recently concluded mapping exercise by VEDC found 155 companies engaged in "green technology" in the area. According to notes from VEDC's quarterly meeting in spring 2009, economic development areas of focus will be flexible zoning, work-force housing and the healthcare sector.
Site Selection Online – The magazine of Corporate Real Estate Strategy and Area Economic Development.
©2009 Conway Data, Inc. All rights reserved. SiteNet data is from many sources and not warranted to be accurate or current.