FROM THE JULY ISSUE OF SITE SELECTION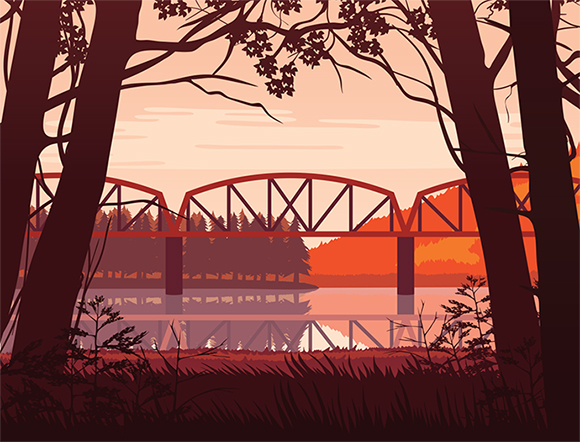 RED RIVER VALLEY INTELLIGENCE REPORT
Leaders in biotech, engineering, unmanned aerial vehicles and the startup community find this region along the North Dakota-Minnesota state line ideal for doing business and living a good life at the same time.
Company: Metro Inc.
Lead Signal: Conway delivered a Lead Signal in September 2017 indicating that Metro Inc., based in Montréal, was in expansion mode and in talks to purchase Jean Coutu, a drug store chain with operations in Québec, New Brunswick and Ontario. Metro Inc. is a leader in food and pharmaceutical distribution in Eastern Canada, with over 850 stores and 85,000 employees.
Projects: In October 2017, Conway confirmed that Metro was making a $400-million investment into existing facilities and building a new fresh facility and a new frozen distribution warehouse in Ontario. (The acquisition of Jean Coutu was completed in May 2018.)
Lead Signal
Project
CHINA
Hong Kong–based Aircraft Recycling International has announced the opening of a new remanufacturing facility in Harbin, China, at Taiping International Airport. The 3.2-million-sq.-ft. facility focuses on a variety of activities involving mid- to end-of-life aircraft, including purchasing & selling, leasing, conversion, maintenance and disassembly.
UNITED STATES
Nikola Motor Company is building a research & development center in Phoenix, Arizona. The 150,000-sq.-ft. facility will sit on 13 acres and develop electric and fuel cell vehicle equipment. The company is also in the planning stages for a 500-acre, 1-million-sq.-ft. manufacturing facility in Buckeye, Arizona. Nikola Motor Company designs and manufactures electric vehicles, vehicle components, energy storage systems, and drivetrains.
CONWAY ANALYTICS SNAPSHOT
New FDI data released this week by the U.S. Department of Commerce shows U.S. investment abroad increased to over $6 trillion, led by manufacturing and holding companies, and by investment in various European countries in particular. "The U.S. direct investment abroad position was largest in the Netherlands at $936.7 billion," said the Bureau of Economic Analysis, "followed by the United Kingdom ($747.6 billion), Luxembourg ($676.4 billion), Ireland ($446.4 billion), and Canada ($391.2 billion)."
Of the 83 private-sector facility investment projects in the Netherlands that qualified for Conway Analytics' Conway Projects Database since spring 2015, approximately 25 percent were from the U.S., led by Microsoft's major data center investment in Amsterdam. The graph breaks them down by facility type.
SITE SELECTION RECOMMENDS
The Apollo 12 Lunar Module (LM), in a lunar landing configuration, is photographed in lunar orbit on November 19, 1969.
Photo courtesy of NASA/JSC
The Conversation, an editorially independent, open-source news organization committed to knowledge dissemination with "academic rigor, journalistic flair," is always worth your time. Among its recent stories is "Who Owns the Moon?," written by a professor of space law at the University of Nebraska, who ponders the legal framework surrounding newly proposed lunar landing and mining efforts. The moon hasn't been visited by humans for 46 years now, but Site Selection visited similar journalistic territory in 2007.
According to the USDA Economic Research Service's "Major Uses of Land in the United States" report, visually analyzed in brilliant fashion by Bloomberg earlier this week, undisturbed sand dunes like these on Bald Head Island, North Carolina, are categorized (along with such odd brethren as rural industrial sites, tundra, golf courses, quarries and cemeteries) as "other or miscellaneous land uses," which comprise 8.7 percent of all land use in the nation. Parks and wilderness comprise 11 percent, while pasture and range are the largest component at 29 percent.