FROM THE JULY ISSUE OF SITE SELECTION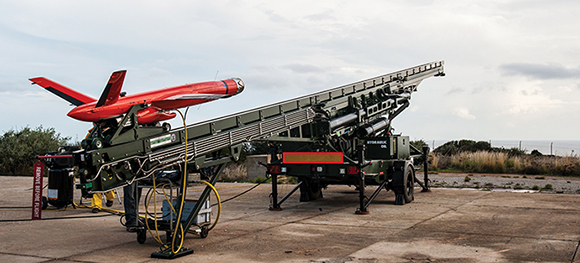 OKLAHOMA
The president of a major defense and security company's drone division tells us why it made sense to join more than 1,100 other aerospace-related firms in the Sooner State.
BULGARIA
Behr-Hella Thermocontrol (BHTC) has announced the expansion of its production and logistics facility in Sofia, Bulgaria, a city known for its ICT prowess, among other attributes. The expansion will create 150 new jobs and increase output by 80 percent. The new facility will be completed in March 2019. BHTC develops and manufactures air conditioning systems, climate sensors and blower controllers for the automotive industry. BHTC is a joint venture of Behr and Hella and focuses on the aftermarket truck and car parts segment around the world.
UNITED STATES
WinField Solutions (also known as WinField United since a 2015 merger with Iowa-based United Suppliers) has announced the construction of a new distribution center in Park City, Kansas, a suburb of Wichita, where the company is based. WinField will create 20 new jobs at the new 253,000-sq.-ft. facility. WinField United, a Land O'Lakes company, provides technical know-how, proprietary tools and research-based solutions to the agriculture industry including crop nutrients, herbicides, insecticides and fungicides, as well as seed and grain protectants.
SITE SELECTION RECOMMENDS
Analysis of new BLS statistics by Center for Economic & Policy Research Senior Economist Dean Baker (pictured) finds that even as wages barely outpace inflation, the unemployment rate for workers without a high school degree fell to 5.1 percent in July, the lowest rate since the BLS adjusted its educated measures in 1992. That's right: "The idea that the labor market is becoming increasingly tilted to favor more educated workers," he writes, "does not appear to be supported by the employment data."
"Burano is famous for its multicolored fisherman's' houses," says Laura Martin, market development manager for Conway Events, who made this image of Burano, Italy, outside Venice, during a recent journey. "The bright colors were initially painted to guide the fishermen home at night, but now they are a tradition, and the little island has seen a huge upsurge in visitors in recent years with people coming to get pictures for Instagram." Burano is famous for making lace, and its neighboring island Murano is known for making glass.