FROM THE JULY ISSUE OF SITE SELECTION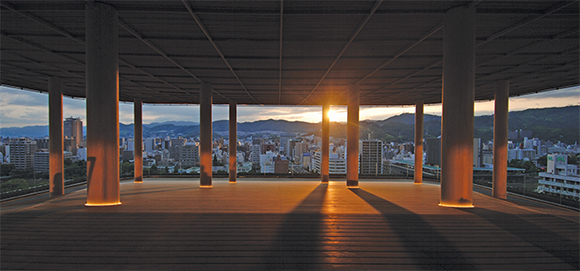 DEPARTMENTS
News from around the world includes snapshots of UNCTAD's latest FDI scoreboard, the UK's tech momentum, architects who best deploy daylight, Nordic demographics, aerospace in Ukraine and Mercedes-Benz in Hungary.
Company: Foxconn Technology
Lead Signal: Conway delivered a Lead Signal in July 2015 indicating that Foxconn Technology, based in Taiwan, was working on plans to establish 12 new electronic assembly plants in India over a period of five years.
Projects: In November 2017, Conway confirmed that Foxconn was making a $46-million investment in Chennai, India, and creating 5,000 jobs. The Chennai operation sits within a Special Economic Zone (SEZ), and will manufacture mobile phones.
Lead Signal
Project
CONWAY ANALYTICS SNAPSHOT
Over the past 20 years, Conway Analytics' Conway Projects Database has tracked more than 80 facility investments around the world from Foxconn and its parent company Hon Hai Precision Industry. India and China dominate the standings (see chart). Though China gets most of the attention, the company makes 15 million phones a year in India, according to The Economic Times. A promised $5-billion investment in 2015 in Pune, Maharashtra (among the cities spotlighted in the forthcoming World's Most Competitive Cities report), appeared to be comatose, but that same newspaper reported in July that the company may finally be coming through with its investment in another area, at an SEZ of the Jawaharlal Nehru Port Trust in Navi Mumbai along the coast. Hon Hai's Terry Gou is expected in India this month to cement the deal. —Adam Bruns
CANADA
Calabrio, based in Minneapolis, Minnesota, has opened a Canadian headquarters in Vancouver, British Columbia. The move to 6,000 sq. ft. of new space in downtown Vancouver added 17 employees and brings total employment to 32. The company provides corporate data and analytics services to the financial services industry.
FRANCE
Latecoere recently opened a new $43-million smart factory in Toulouse, France. The new 65,000-sq.-ft. facility will employ 150 people and deploy automated workflow and IoT systems for the most efficient and advanced production platform. Latecoere has already announced plans for a 32,000-sq.-ft. expansion of the new facility in 2019 to add surface treatment and painting operations. Latecoere is a world leader in aerostructures and interconnection systems, and supplies Airbus, Boeing, Bombardier, Thales and Embraer.
SITE SELECTION RECOMMENDS
Photo courtesy of Rosatom
Ribbon-cutting photo courtesy of City of Peachtree Corners
| | |
| --- | --- |
| | |
| | Technology Park leader Charlie Brown welcomes a new HQ from Site Selection parent firm Conway and the IDRC to Tech Park in 1985. |
Across the highway from Site Selection's home office, a new coding school from the Georgia Institute of Technology set up shop last week in the same Technology Park where Site Selection parent firm Conway, Inc. moved into new HQs in 1985 and 1995. Shown at the ribbon-cutting in the City of Peachtree Corners' newly expanded Prototype Prime incubator are Georgia Tech President Bud Peterson (left) and Peachtree Corners Mayor Mike Mason, presenting the school president with a 3D-printed key to the city. "When I graduated, the goal was to get a degree, get out and go to work for a large corporation like IBM or Boeing," said Peterson. "Now a lot of students don't want to get trained for a job, but get educated so they can create their own job," he said, noting that about 70 companies a year are hatched at Georgia Tech.